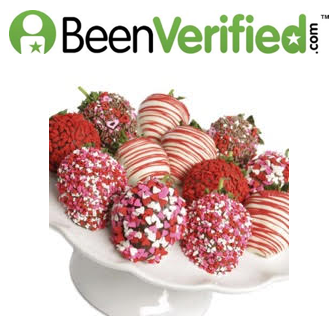 Valentine's Day is not typically considered a holiday most companies would recognize to celebrate their clients. However, we think it's the perfect reason to celebrate—companies value their clients and customers as the heartbeat of the business. It's time to shift the focus from romantic love to "we love our clients!"
Valentine's Day is the perfect and unexpected opportunity for business owners to show appreciation for their customers. It's a great way to break up the monotony of the week and have a little fun. Below are fantastic ways to recognize your clients on Valentine's Day:

10 Ways to Recognize Clients and Customers on Valentine's Day:
·         Signed, Sealed & Delivered. Call up your local bakery and have a delivery of heart-shaped cookies or cupcakes sent to your clients with a note of appreciation. As an alternative, get one of your employees to dress up in full Valentine's Day style, such as head-to-toe red or as Cupid, and arrive at your client's office bearing goodies and hand-written notes of thanks. It's an easy little surprise your clients are sure to love.
·         Get the Party Started! Host a special Valentine's Day get together at your office. Send out real Valentine's Day invites and serve special treats like candies, cupcakes, and chocolate covered strawberries along with a coffee and tea bar.
·         A Lovely Cause. Donate to a charity in your client's honor. A great one that just so happens to include the word "love" is Love a Child. Or you can give to a charity the client already volunteers with or supports.
·         Client Coupons. Who doesn't love coupons or a great free offer? Give your customers a "We Love You" client coupon for a future service they typically pay for or you could offer them a new service free of charge that they don't usually budget for as a bonus. Trust us, they'll appreciate the awesome offer! 
·         Honorable Mentions. Use your social media accounts, such as Twitter, Facebook and Instagram, to give your special clients a "shout out." If you have specific clients that you work with directly, also mention their names and why they are loved by your business.
·         Work with a local florist to have individual flowers wrapped up for clients. Gerber daisies are beautiful and cost a fraction of the price of roses this time of year. Have volunteers from your business personally deliver them.   
.        Send Personal, Hand-made Valentine's Day cards. That's right- Bring out the paper lace doilies and conversation hearts. Be creative and make each card unique by including something special about each client.
.        Host an event for client's and their families. Rent out an area roller skating rink for an afternoon. Purchase tickets for a family-themed movie at a local theater.
.        Give a Great Book. Look for books that have either been influential for you or have recently received a lot of great press. Write a brief, personal note to each client about why it's one of your favorites!
.        Send a Gift Card. Everyone LOVES getting a gift card to their favorite coffee shop, restaurant, or salon. Get into the habit of sending gift cards to clients throughout the year, but especially around Valentine's Day!

About Justin Lavelle of Been Verified
Justin Lavelle is Communications Director at BeenVerified. BeenVerified is the fast, affordable, and easy way to access public records and search for people. Find out ages, marital status, addresses, email addresses, phone numbers, criminal records, and more. 
The post 10 Ways To Recognize Clients And Customers On Valentine's Day appeared first on Home Business Magazine.