Small businesses tend to be wary of new expenses, even more so if they feel that the cost is unnecessary or could be taken care of in-house. Bookkeeping is an aspect of the day-to-day running of a business that you can't afford (pun intended) to get wrong or allow to become unorganised. Your accounts are the paper trail of your success and financial stability. If that becomes muddled, you'll soon be seeking the help of a tax accountant to get you out of a jam.
If you're still unsure whether or not small business bookkeeping services are a worthy investment, the five points below should help you make your mind up.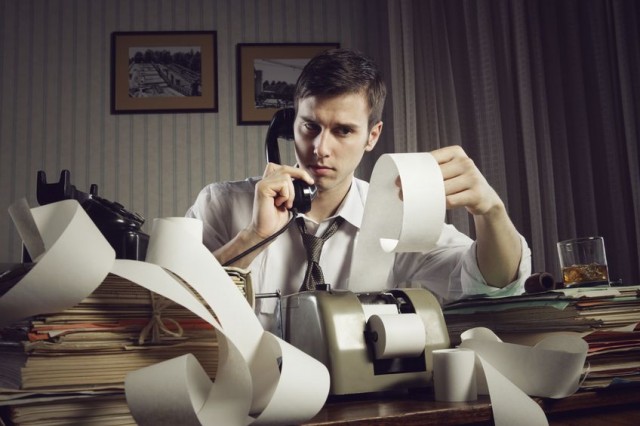 1. Small Business Bookkeeping Services Free Up Time
Running a business, particularly one that has only recently got off the ground, will be an extremely busy and time-consuming affair. As the owner, you'll be the one with the most to do, leaving you with the least amount of free time.
If done right, bookkeeping will take up plenty of your time, especially if you have no previous financial experience. This is why many businesses feel the need to hire an accountant — and as the amount of small businesses continues to grow, so does the need for small business bookkeeping services.
---
---
So, now that your bookkeeping is in the hands of a trusty accountant with years of experience and knowledge, it leaves you with more free time to spend on the other important aspects of running a business.
2. Bookkeeping Services Optimise Cash flow
Whether you're a start-up, a small business, or a large organisation, cash is the lifeblood of any successful business. It's a near-impossible task to get a clear image of whether or not your business is optimising its cash flow without up-to-date, detailed accounts.
Efficient bookkeeping will make a huge difference to the overall cash flow of your business by ensuring all invoices are issued to customers on time, payments are paid to avoid late fees, and any late payers are prompted on a regular basis.
Bookkeeping services are much more than just dotting a few I's and crossing a few T's, or adding some numbers up for you. An experienced and knowledgeable bookkeeper will make sure that your business is structurally sound in regards to financial planning.
3. Looking Good on Paper Looks Good on Paper
Aside from helping to keep your business organised and make your day-to-day life a little bit easier, small business bookkeeping services make your company look great on paper. If your bank manager or potential investors take a look at your books and they reflect a professional, high-quality enterprise, there will be smiling faces and nodding heads all round.
And then, of course, you have to consider the taxman. Tax return deadlines tend to come around a lot quicker than you think, but things will be a lot less stressful during this period if you know that your bookkeeper has everything under control.
Badly kept accounts will raise red flags with anyone who happens to take a look at them — and if that person happens to be the taxman, you'll have a whole bunch of questions to answer.
4. It Helps You to Make Financial Improvements
Professional bookkeeping services not only provides you with accounts that are organised, accurate and easy on the eye; it also allows you to get an overall idea of the areas that your business is most profitable and those that are proving to be costly.
Imagine the complete flip side of this, where your company's bookkeeping has been neglected and isn't up to date, or there are inconsistencies. You'll struggle to gauge exactly how profitable your business is, or if there's need for improvement.
Making positive changes in the way your company handles itself financially will go a long way to improving the business as a whole, not only will this free up funds for other aspects of the enterprise that may need work, but it also provides a greater sense of longevity.
5. The Advice of a Professional is Extremely Beneficial
Being the owner of a business can stressful at times and, with so much responsibility, it tends to be very lonely at the top. You'll soon find that the small business bookkeeping services of a seasoned accountant will prove to be beneficial for a variety of reasons.
An accountant with years of experience working with a vast range of businesses will be familiar with the ins and outs of many different sectors, all including problems and concerns of a common nature. So, no matter how complicated or unique you business may be, an accountant will be able to help you with everyday issues that all small businesses suffer from.
Although the primary benefit of bookkeeping services is, of course, to get your accounts in order, the advice of someone with no connection to your company will be beneficial for future progress.
Being a business owner definitely has its benefits, but the responsibility of being the person in charge comes with a wide range of responsibilities. The finances of your company should always be a top priority, and getting an experienced accountant on board will go a long way to achieving financial success. The bookkeeping services provided by an accountant will not only get your company's finances into optimal condition, but they'll prove to be an invaluable source of knowledge and assistance if any financial issues should occur.
The post 5 Reasons Why Bookkeeping Services Are a Worthy Business Investment appeared first on Home Business Magazine.