Over the last decade, the concept of the workplace has shifted dramatically, resulting in the rise of the freelance economy and subsequently the coworking movement. With more focus on collaboration and flexible open workspaces, the future workplace aims to be inspiring and innovative. These changes have not only been embraced by more traditional enterprises, but have provided much-needed support networks for freelancers and remote workers. By 2020 an estimated 50 percent of US workforce will work as freelancers in some capacity, with freelancer ecosystems in Europe and around the world not far behind.
---
---
For those who are able to work from anywhere, many are looking to venture out of their home offices, as they start to feel unproductive and isolated when stuck at home all day. Luckily, coworking spaces were designed to ease remote work loneliness and offer support networks. Here are 5 reasons why coworking can help remote workers be more successful and productive.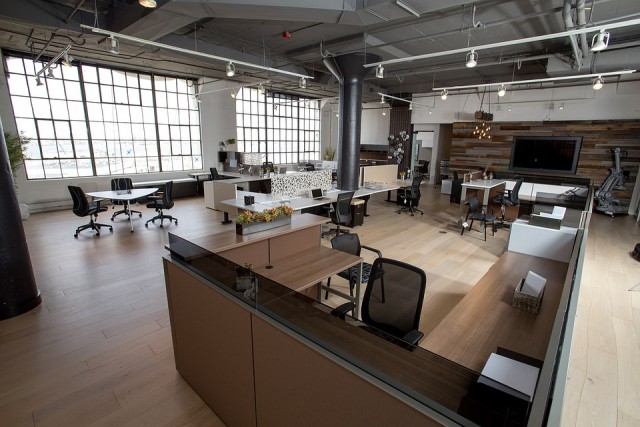 1. Ready Made Community
Before coworking was all the rage, attracting today even the biggest companies, it was a grassroots movement aimed at helping self-employed workers get out of the house. Isolation has always been a major issue  for freelancers, and shared workspaces not only relieved loneliness, but soon became fertile ground where remote workers from all walks of life could all bounce ideas off one another and get the creative juices flowing.
Whether self-employed of working remotely for a dedicated employer, building a sense of community is now understood as crucial worker productivity. Having someone to talk to, grab a cup of coffee with helps break up the workday, making it easier to set work goals and keeps remote workers stimulated. Coworking communities aim to be supportive, both personally and subsequently, professionally.
2. Fully Equipped Offices
Office equipment can be expensive. Many freelancers feel that the office amenities offered in shared spaces alone make a coworking membership worth it. The majority of coworking spaces offer the most basic amenities needed to get the job done, such as printers, scanners, but some take it a step further offering specialized equipment.
Small companies and startups with remote workers can also benefit greatly from the available meeting rooms and dedicated office spaces offered in most coworking spaces. Plus, when the printer jams, and we all know it will, someone will certainly be around to help you before you reach your wit's end.
3. Events and Meetups
The majority of coworking spaces offer extracurricular activities, such as events and meetups. Oftentimes space memberships offer access to events, while also remaining open to the greater community. This encourages community building on a wider level, while also allowing the coworking community to showcase their talents, and provide services.
Events can be industry focused, like UX gatherings, or WordPress meetups, or they can be more socially oriented, like community breakfasts and after-work drinks. For remote workers, events can help them build their network, while also potentially giving them the chance to promote their own work.
4. Collaboration vs. Competition
This might be an obvious point, but the more we understand the individual needs of contemporary workers, the more we understand the numerous benefits of collaboration. For those who can work remotly, even if they are employed by a dedicated client, can still greatly benefit from a diverse and collaborative environment.
Simply speaking to others about their projects opens up room for discussion, which can lead to inspiration and innovation. Freelancers who base themselves in coworking spaces have access to more projects, which not only boosts their paycheck, but confidence as well.
5. A Sense of Stability
Many remote workers, even if they love their job, struggle with having to go into the office from 9-5. But, it may not just be having to go to a physical office, but the structure of having to work within a set of hours in a location that may not work for you. Coworking spaces are a happy medium.
By providing a physical space that can be used in any way you please, remote workers have access to a stable location where they can host meetings, arrange calls, or simply force themselves out of their pyjamas and into the working day. The majority of coworking spaces offer various types of memberships, from 24 hours to weekend access, allowing remote workers to set their own schedules, without having to compromise a place to work for more autonomy, which in turn tends to make us more productive.
The post 5 Ways Coworking Spaces Can Help Remote Workers Be More Productive appeared first on Home Business Magazine.