Microlearning: Just in Time, Just for Me
Only about 32% of U.S. employees are engaged – involved in, enthusiastic about and committed to their work and workplace, according to recent surveys by Gallup. Meanwhile, millennials last year surpassed Gen X as the Accelerated Business Results. These trends are driving progressive companies to look for alternatives to costly, ineffective and time-consuming traditional training programs.
Our increasingly digitalized lifestyles are giving us attention spans shorter than a goldfish, challenging companies to seek out new ways to train employees. Accelerated Business Results specializes in helping businesses craft customized learning experiences to engage today's plugged-in workforce.
Microlearning – delivering content in small, very specific bursts that put learners in control of what they're learning – is a hot topic in business training. For more than five years, ABR has pioneered this approach in response to a shift in the needs of business and the workforce. More companies are calling for short, targeted learning to better train millennials and everyone immersed in today's technology rich environment.
"The expectation of the workforce continues to increase, and the workforce is changing," says ABR President and CEO Amy Fox. "By 2020, millennials will make up 46% of the global workforce (according to the Bureau of Labor Statistics.) Today's digital savvy workforce will not be constrained by traditional training programs and they want learning experiences on the go, at all times in a more continuous approach."
The result has been a fast-paced evolution toward microlearning, and away from costly, time-consuming traditional classroom training and even longer form e-learning courses, she says. ABR has responded by developing a comprehensive microlearning library of training solutions for managers and leaders, designed to address the issues they face daily.
"The microlearning library is a core component of multiple options that are part of our whole effort to develop lasting sustainable results for your leadership team," Amy says.
Millennial workers in the U.S. lag their peers overseas when it comes to literacy, basic math, and "problem solving in technology-rich environments," according to a recent report from Educational Testing Service. "Since almost all workplaces today are rich in technology, this is a major concern, but I believe it goes beyond the millennial generation," Amy says. "It is every employee. We all live in a social media/Facebook/YouTube world, and it is changing the way organizations need to train all employees."
Here are some of her tips to increase employee engagement in training:
Introduce training with an internal marketing campaign: Any effective change initiative should begin with an internal campaign that explains not only what and how but also why the change is being made.
Create an emotional connection in training: Amy's company worked with a client, Time Warner Cable, to develop a simulation that put trainees in the role of customers in a restaurant. "This allowed them to relate to what their own customers experience," she says. "Creating those emotional connections and tying them back to their work really ignited change."
Practice specific skills for changes in day-to-day actions: To translate the skills employees learn into changes in behavior, add practice situations that allow employees to put skills to use in a simulated environment. "For instance, we have created online simulators that allow employees to practice skills with gaming elements based on real situations they encounter in their jobs."
Give employees ongoing opportunities for on-demand, on-the-job development: "There's a whole movement to allow learners to be self-directed, so they can access the content they need whe they want it," Amy says. "It's not just for Millennials. Today, effective training is about giving people the right content at the right time."
About Amy Fox: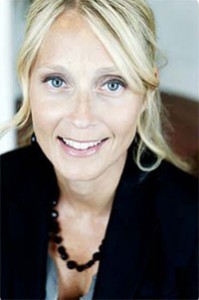 Amy Fox is President, CEO and founder of Accelerated Business Results, a leader in innovative business learning solutions, and a consultant to Fortune 500 companies on leadership development, sales and service excellence, and customer experience training deployment. Amy and her team are driven to meet the diverse training needs of today's organizations, from increased sales performance and product knowledge to leadership, communication and coaching skills.
The post Accelerated Business Results Provides Customized, Blended Learning Solutions for Today's Hyper Attention Workforce appeared first on Home Business Magazine.