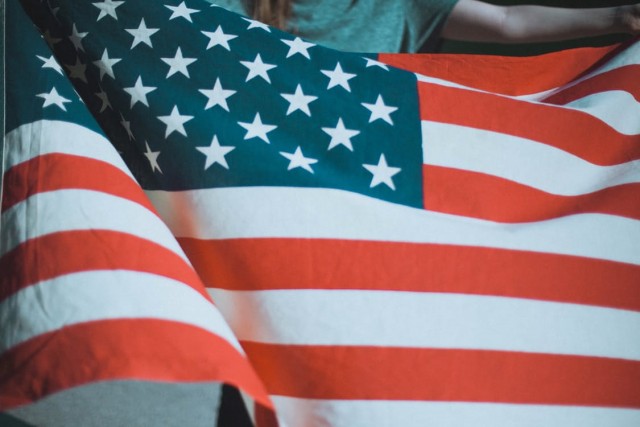 Business owners might have been tempted to break into the "Hallelujah Chorus" after President Trump's order this week to cut business regulations. President Trump's order will cut two regulations for any new regulation that's implemented. Can I get an "Amen"?
I believe these new actions will help position the marketplace to thrive once again, leading to increased economic development across our nation. As supply and demand grow, we will bring more and more of our businesses back home.
---
---
The U.S. economy is starting to pick up steam adding approximately 227,000 jobs in January, while the unemployment rate ticked higher to 4.8 percent, the Bureau of Labor Statistics said Friday. Economists polled by Reuters expected payrolls to grow by 175,000 with the unemployment rate holding steady. Economic growth is good for America and the world, positioning this country to thrive.
Specifically, President Trump's order says that the cost of any new regulation should be balanced by eliminating regulations with the same costs to the business. The military isn't included in the order. Small and large businesses will benefit, President Trump said. ''Regulation has been horrible for big business, but it's been worse for small business,'' he said. Small businesses can't afford to hire the same human resources and compliance staff that a larger business can, President Trump pointed out.
It remains to be seen whether the order can be enacted under current law, but if it is, it could be a significant opportunity for businesses. Theoretically, businesses could face fewer regulations than they do now, which could free up time and resources for growth. For small businesses, the potential impact could be a game changer. According to President Trump, the order will be the ''biggest such act that our country has ever seen.''
While small business will see their resources grow for re-investment, we'll also see cash flowing into the market from those who have been holding onto it, waiting to see if these kinds of changes would take place. As investors come to view the future more positively, they will look at expansion and re-investment opportunities.
Even more exciting to me than the economic growth these actions might bring is the potential impact for community renewal. As money flows back into the marketplace, small businesses will thrive, which is a prerequisite for communities to see real transformation, not just in economic development, but also in safety and security as well as healthy debate. And we are seeing that debate in conversations around the water cooler.
When a leader follows through on his or her promises results happen. Not only will this bring economic growth back to our nation, but will bring back the core values of American business, which are absolutely necessary for us to truly be great again. We have higher standards than any other place in the world and rebuilding trust in those standards is essential.
The post American Dream Is Back and Rests on Backbone of Small Business appeared first on Home Business Magazine.