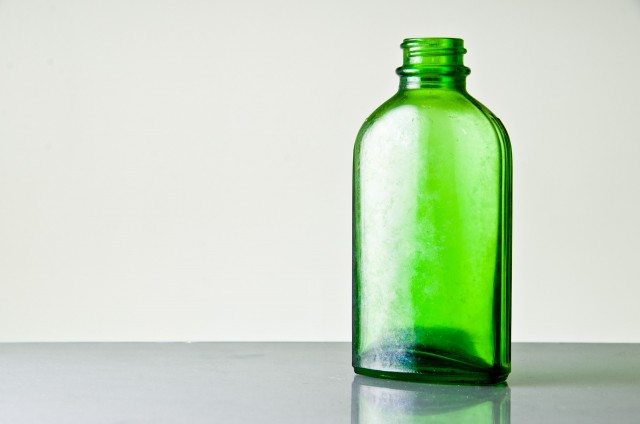 Weigh the pros and cons of private labeling.
Have you always dreamt of selling your own beauty products, but have no idea where to start when it comes to formulations? Do you already have a storefront, spa or online beauty store where you can sell a product of your own? Private labeling could be the answer.
---
---
Private label products allow you to have your own branded products (sometimes customized with your own scents and formulations) created to sell in your retail area and/or use during treatments (if applicable to your business). However, before launching into a costly (and time-consuming) project, let's take a look at some of the biggest benefits and pitfalls of private labeling according to private label manufacturers.
Private Labeling Benefits
Promote your own brand rather than someone else's.
Stay ahead of trends by getting new product formulations in the store faster than big brands.
No more competition among brands (unless you choose to carry others).
Margins are significantly higher, which allows greater marketing opportunities, including higher commissions for staff.
Control pricing.
Since it's your brand, you can sell it online if you choose to.
Packaging and labeling can be custom-tailored, allowing you to create a unique company image that generates strong customer recognition and brand loyalty.
Customers won't be able to go online or to other stores and find your product at a lower or higher price since you own the product.
For a new business, private label could be the perfect way to build your brand and raise awareness.
For an existing business it's a great resource to generate income and build upon an already successful brand.
A more exclusive and consistent look with all of the products the guests use.
Guests can continue their experience at home (if it's a logo item, then every time they use it they will think of their experience and be more likely to return).
Lowered costs while still providing a quality product.
Choose your own scents.
Low minimum orders in most cases.
Higher commission possibilities for staff.
Common Private Label Pitfalls
Some owners are not prepared to do all that is necessary to train and motivate staff and introduce the new line to
Not defining your market and branding your products appropriately.
Ordering too many—or too little—products (12-24 units per SKU is ideal).
Not doing the homework to find out which products will sell best in your business.
Assuming that private label companies offer the same level of support as big brands (you will need to put in a bit more of your own marketing work, in many cases).
Jumping in when you and/or your staff are not excited about having your own line.
Not realizing that the lead time on receiving products is usually longer (up to two weeks) with private label products, since they are filled fresh upon order.
Wanting to customize too much in the beginning.
Lack of planning.
Before embarking on any private label program, ask the following questions.
What are the minimums for each type of product and scent?
How much is the set up cost? Is the cost per item or per product type?
What sizes do products come in?
What is the cost per ounce of each item?
If ordering large amounts, can they be warehoused by the supplier?
What is the production time for each product to be delivered to my door once an order has been placed?
What dispensers are provided and is there a cost associated with each one?
Does the line fit in with my clientele, philosophy and business plan?
Does the company offer support and training?
Does my staff understand that selling/educating is a major part of their job?
What is the quality of the products; what ingredients are contained within? Do they contain harsh detergents my customers may reject?
Do I have the necessary storage/inventory space?
How long has the private label company been in business, and can they show a portfolio of successful launches with sustained retail sales?
What are the fees for upgrading products?
Can they send examples of packaging?
Will this type of program fit my budget?
Will my staff be excited about selling/recommending these products?
If you feel comfortable with the answers given to the questions above, a foray into private labeling could be your golden ticket into a winning beauty product business.
The post Are Private Label Products Right for You? appeared first on Home Business Magazine.