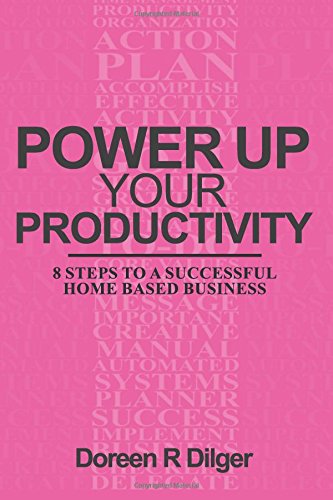 Known as the "Home Biz Coach", Oakville, Connecticut-based Doreen Dilger has just released her first book, "Power Up Your Productivity: 8 Steps to a Successful Home Based Business", available on Amazon.com and www.doreendilger.com.
Dilger explains that she, "Works with home based entrepreneurs, primarily women, on how they can implement easy systems and strategies so they can enjoy more freedom, flexibility and income from their lifestyle business." Her successful methodologies earned her prestigious recognition by "Women of Distinction" magazine whose editors selected Dilger as a "Distinguished Professional in Her Field" and will feature her success in their 2016/2017 edition.
Doreen Dilger works primarily with fast-moving, highly-motivated home based women business owners who want to make a big leap in their business that works with their lifestyle, and who want a clear vision and plan to get there. "This book is written for all home based business owners," states Dilger. "The emphasis, however, is on women who manage many activities for themselves and their families in their daily lives, including their sole proprietor business located within their homes."
---
---
Forbes.com reports there are almost 28 million small businesses in the United States, 52% of which are home-based. "Time management and productivity," explains Dilger, "are the two most important challenges that most home based entrepreneurs need help with. The eight steps outlined in my book are presented to help people succeed despite the many temptations, interruptions and challenges of operating a successful business from their home on a day-to-day basis."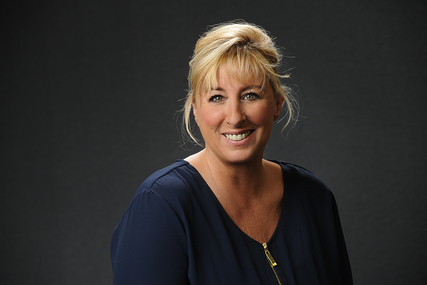 Since 1996, Dilger has run a property management and business coaching sole proprietorship out of her home in Oakville, CT.  "One of the most generated questions I receive," Dilger comments, "is 'how do you get so much done and can you show me how to do the same?" After hearing that question for many years, she placed her extensive experience and expertise into her new book, "Power Up Your Productivity", to directly help other home based entrepreneurs succeed.
In addition to authoring her new book, Dilger offers many ways to help Connecticut-based entrepreneurs. Each month she hosts workshops on: Vision Boards, Time Management, Productivity, Referral List Building, plus a Women-Empowering-Women Mastermind Group.
Identifying herself as a Master Motivator, Excuse Eliminator and Goal-Get-Her, Dilger's expertise is in time management, productivity and organizing. She is also a public speaker and mentor on how to achieve entrepreneurial success while living a lifestyle business.
All of Doreen Dilger's entrepreneurial ambitions are to help other entrepreneurs to "stop working so hard, stop the distractions that pull you off track and start focusing on the core essentials of prioritized action steps that put you back on track."
"Power Up Your Productivity: 8 Successful Steps to a Successful Home Based Business" sells for $12.99 plus $3 for shipping and handling. The book is available on www.Amazon.com and www.doreendilger.com/CoachingPrograms/MyBooks.com.
Dilger also offers a free report, 21 Ways To Transform Your Home Based Business from Cluttered & Confused to Productive & Profitable, which is available on her website, www.doreendilger.com.
The post Business Coach Releases New Book: "Power Up Your Productivity" – To Help Home Based Entrepreneurs Succeed appeared first on Home Business Magazine.