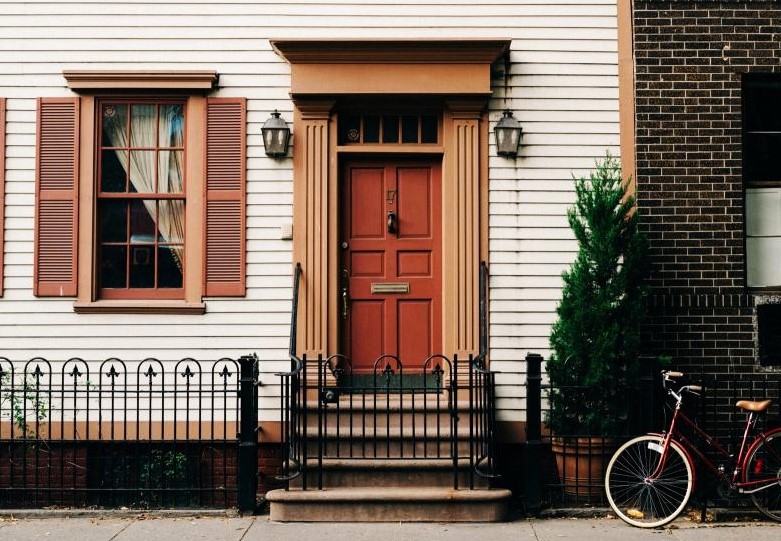 Entry doors are a very important element of the house's exterior design. They are one of the first things that your friends and guests will see when coming to you. Entry doors can either set or compliment the mood of the house or destroy it completely. So choose your new units very carefully and thoughtfully.
Luckily to the innovations of the contemporary world, there is no need to choose between five different options. Today the number of materials, styles, and types of entry doors is enormous to match the preferences of the most picky customer.
Smart Front Door Shopping
Doors are widely available in modern market. You can find new units in specialized stores as well as huge stores offering everything from construction materials to furniture and finished homes.
When you are replacing old entry doors, make sure that you carefully measure the door's width, thickness and height. In case you plan to replace not only the doors but the whole system together with jambs, you need to measure the thickness of the existing jamb too. Do it from the inside of the door's exterior molding to the inside of it (in fact, this is the thickness of your walls). Make sure to take a note about the side of the knob, because it will influence on the type of new entry doors you will be ordering.
When buying a wood unit, always pay attention to the qualities of wood (it means that wood and construction must be energy efficient), durable finishes, and very careful detailing. Professionals from Ottawa explain that generally you need to look for intricate carvings and moldings, and thick and wide stiles and rails ofr the best units existing.
Glazed Entry Doors
If you would like to install glazed entry doors then you will have even more possibilities in terms of styles and kinds offered by manufacturers. You will be able to choose the type of glass (clear, etched, beveled, leaded, etc.) and many other possibilities of ornamental glazings.
Experts from Ottawa explain that windows which are the parts of doors are usually referred to as "lights" or "lites". These windows might be standard single glazed, or if you need to get enhanced energy efficiency, you can also get dual and even triple glazed. To get even better efficiency glazing you can also utilize low-e or other energy-efficient coatings.
If you are looking for doors leading to the patio and require as much natural light as possible, choose doors with large glass areas. For security and privacy needs, opt for smaller glass sections or use special decorative glazing which will obscure the view into your home.
The general tips from Ottawa windows company about choosing glass doors are as follows: you need to look for dual and low-e glazing. Make sure that you know about the leading. If the window as a part of doors is leaded, then be ready that real lead or brass caming will be more expensive than false caming. Do not forget about security and safety and use highly resistant to breakage glass for entry doors.
Big City Replacement Windows & Doors
2450 Lancaster Rd. Unit 21
Ottawa
ON
K1B 5N3
Canada
(613) 737-0077
The post Buying Guide for Front & Entry Doors appeared first on Home Business Magazine.