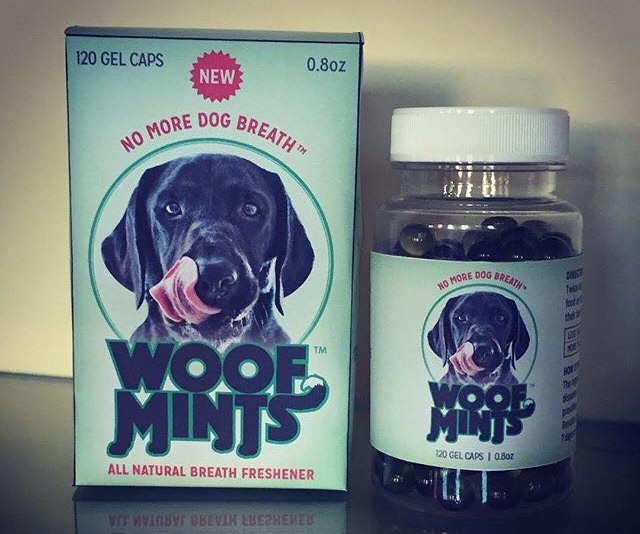 Woofmints™ has a classic "necessity breeds invention" story – where Jacqui Rosshandler, inventor of sister product Eatwhatever®, a duel mint and gel cap breath freshener, was shown close affection by a black lab with awful breath and had an "Aha!" moment. Following a hunch, she confirmed that her gel cap formula could also solve the dog breath issue and Woofmints™ was born. The innovative oil based gel caps work on dogs just as they do on humans creating sustainable fresh breath for hours.
The mints are 100% natural gel capsules containing parsley, peppermint oils and other vegan, gluten free ingredients. Easily included with meals or finger fed, Woofmints™ gel caps dissolve in the stomach, providing long-term, fresh breath from within.
About Eatwhatever®
Eatwhatever is an effective breath freshening product line for adult consumers sold in supermarkets, convenience stores and pharmacies nationally as well as online at www.eatwhatever.com.
About Woofmints™
All natural, vegan, gluten free and Vet recommended, Woofmints™ gel cap formula freshens canine breath from within the stomach. Fed with meals or in their favorite snack twice daily with consecutive use, pet parents will enjoy their pups' increasingly kissable breath day by day. www.woofmints.com
The post Curing Dog Breath with Woofmints appeared first on Home Business Magazine.