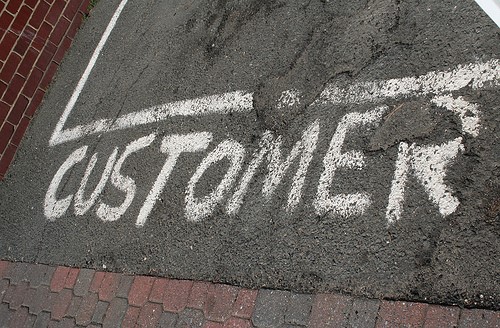 Drumming up new customers when you're a new business isn't easy. Without a reputation to fall back on or a recognisable product, convincing the general public to invest in what you have to offer can be tricky. Fortunately, you're not the first business to be in this position and you certainly won't be the last. In fact, simply because you're not the first business to need ways to attract new customers, there are plenty of tried-and-tested options out there for you.
Learning from established businesses is not only a great way to see what works, but also what doesn't. Although we won't dwell on the negatives for too long, there are plenty of marketing campaigns that have fallen flat in recent years.
One of the most famous examples of an ad campaign gone wrong was Easy Jet's 2011 take on a British Airways slogan. After the latter launched its "To Fly. To Serve" slogan, Easy Jet thought it could piggyback on this idea by using "To Fly. To Save". Unfortunately, potential customers were instantly turned off with Facebook comments calling the move "jealous" and "sleazy".
Naturally, for every move that doesn't work, there's one that does and in the rest of this article, we're going to outline some customer acquisition methods that have proven successful in the past. Although you'll want to tweak them to suit your own business, the fundamental concepts should see you overcome any new business blues and start to pull in customers like an established brand.
Prove You're an Expert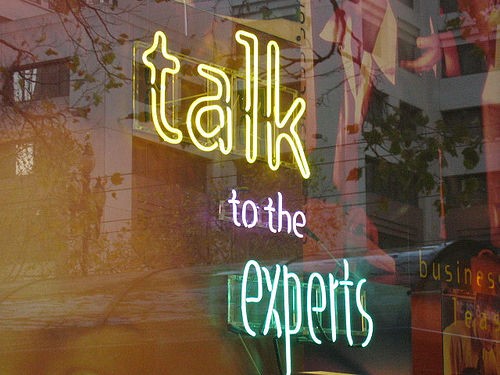 One of the biggest obstacles new businesses face is consumer scepticism. Because you're new to the market, people don't know whether to trust you, your skills and your products. In short, you need to prove you're an expert in your field so that customers will see you as the solution to whatever problem you're addressing.
The tricky part here is convincing people you know what you're talking about. One example of a company that managed to position itself as an expert in its field was Nike. Founded by coaches and runners, Bill Bowerman and Phillip Knight, in 1964, Nike initially focused on athlete sponsorships. Prior to launching its first TV ad in 1982, the company sponsored college teams and pro athletes like Romanian tennis player Ilie Nastase.
As consumers noticed this, they started to associate Nike with professional-level sports equipment and that quickly made the company experts in the field.
Give Them Something for (Almost) Nothing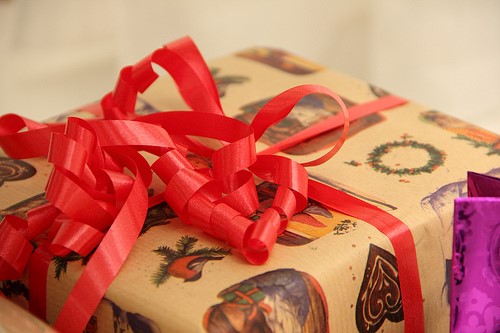 Every company can give something away for free, but it's using freebies as a hook to keep people coming back that's the real key to success. One industry that's perfected the art of added value is the iGaming industry. To encourage new players to sign up and place a bet, the top iGaming providers will give them a welcome bonus that has certain conditions attached to it.
For example, when a player joins mFortune, they'll notice the offer "play bingo, no deposit necessary". Unsurprisingly, this draws players in and once they've completed the sign-up form, they'll get £5 to use on the site's selection of online and mobile bingo games. However, to ensure these customers don't just take the money and run, mFortune insists that players make a deposit and wager at least the size of their bonus before they can withdraw any winnings gleaned from the £5 bonus.
Basically, if you're giving something away for free, make sure there is something in there that means the customer has to come back to you in order to realise the value of this freebie.
Create a Network of Friends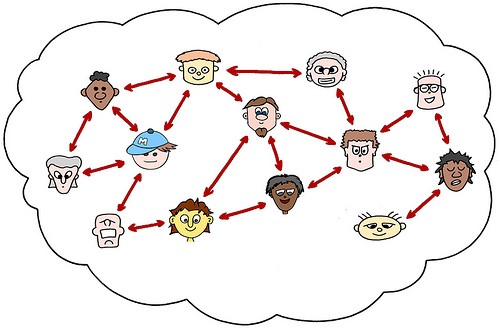 The final way to bring in new customers as a newbie is to link up with related businesses. For example, if you're a new coffee brand, you'd want to link your brand to popular restaurants, prestigious business parks and local shops. As well as making your brand more visible to consumers, partnerships with established businesses will make you appear more legitimate.
Even if you're completely new to the market, a link with a well-known company will make you seem like more of an authority. Indeed, the logic of a customer would be something like this: "well, if this company is willing to support them, then they must be good. I'll give it a try".
When all is said and done, attracting new customers is a matter of showing you're able to provide something of value. By convincing someone you're an expert or giving them something extra, they'll then see the positives in your business and, when this happens, you'll be on the road to success. Of course, getting there will not be quick or easy most of the time. However, if you can learn from those that have been there and done it, you'll certainly be on the right path.
---
---
The post Customers Are Attracted to Value: Three Ways to Win Over Your Audience appeared first on Home Business Magazine.