The Airbnb for Creatives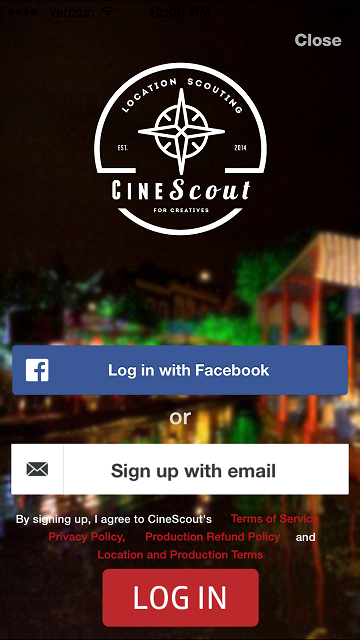 If you've ever produced a film or photoshoot, you probably know that finding locations is an arduous task. For Matthew Arnold-Ladensack, it all started when location scouting in Saugatuck, Michigan, for a feature film that he was directing. After searching and scouting over 30 bed and breakfasts, he came up with the idea that it would be amazing to have a scouting app that could be used on the go, utilizing a large database of rare, hard-to-find and unique creative locations. After filming, Matthew pitched the idea to his husband Benjamin, and they joined forces to co-found CineScout, an all-in-one mobile app that will revolutionize the entertainment industry.
CineScout is an online marketplace and leading concierge service for Creatives to scout, discover, and lock unique film locations, crew and equipment around the world, as well as a space for Owners to add their locations and services.
What makes CineScout unique is how thoroughly it caters to film locations. Some filmmakers are using other sites that don't understand there are different types of price brackets for different projects and what type of information a film production may need from a location. In addition, Creatives can find a location, submit for a greenlight, lock and pay for the location all in one app.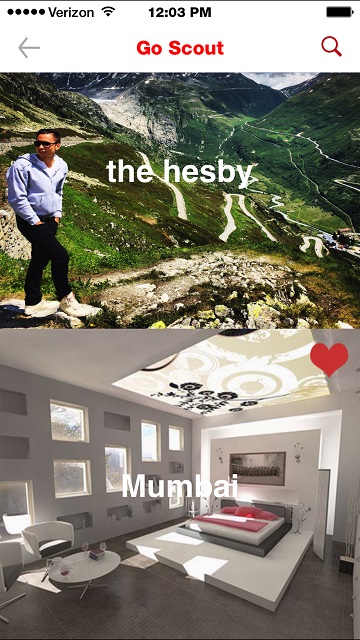 Whether a film production needs a coffee shop, a recording artist needs a studio, or a photographer needs extra equipment, CineScout is the easiest way for Creatives to connect and find what they are looking for. By facilitating locking locations/services and financial transactions, CineScout makes the process of listing or locking a space or service effortless and efficient.
With over a year-and-a-half of designing, developing and creating a working app, they were able to launch on the iOS App Store and are starting to gather locations.
"The neat part about CineScout is anyone with an iPhone and a unique space can add their location and make money," Matthew says. "It's a great way to get a foot in the industry and meet filmmakers."
The founders' mission is simple: Connect Creatives with the locations and services they need so they can keep on creating amazing things.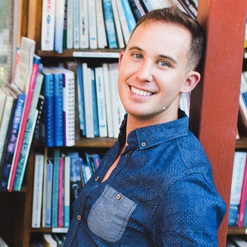 Creatives and Location Owners can sign up for free and either search for filming/photography locations or post their own locations. To connect with a desired location, a Creative must pay a $3.99 Connection Fee. Following payment, the Location Owner will then approve the Production and the Creative must Lock the location. All payments are processed quickly and securely through CineScout.
"We don't think finding a location should be such a time-consuming, convoluted and confusing process, which is why we started CineScout," Matthew says. "We are committed to making searching, finding and paying for film locations simple."
———

Download it today on the iOS App Store:
https://itunes.apple.com/us/app/id940566125?mt=8
Visit www.cinescout.us
About the Founders
Matthew Ladensack
Matthew Ladensack is an award-winning film director, producer and screenwriter. Matthew attended Chapman University's Dodge College of Film and Media Arts. Matthew was awarded the respected Green Seal Award 2009 for "S.S. Humanity" from the Environmental Media Association (EMA). In the Spring of 2011 Matthew signed a production deal with his production company CrashPad Media to develop the show "Mr. Social," with Ashton Kutcher as Executive Producer. In addition CrashPad Media created and produced a TV Pilot D.P.I. Discount Paranormal Investigators, funded by a grant from Vimeo.com. Matthew produced the independent feature film Blood Type: Unknown which premiered at the Newport Beach Film Festival 2013. Matthew's short film "The Apple Tree," winner of Best Film at Out in the Desert Film Festival 2013. Saugatuck Cures was Matthew's feature directorial debut and is set to be distributed by Breaking Glass Pictures in 2015. 
Benjamin Arnold
Benjamin studied veterinary medicine in Hungary and Germany. He received his doctorate from the Justus Liebig University of Giessen, Germany. His thesis focused on blood types in horses, working in conjunction with the Animal Health Trust in England. In 2007 Arnold started his own company, Praxis Dr. Arnold, and grew it to be a leading veterinary practice for horses in the Frankfurt area. Arnold was a member of the German Shire Horse Society a non-profit organization, serving as a board member for 15 years and 7 of which he served as President.
In 2014 Arnold successfully sold his business in Germany and moved to California to co-found Heirloomology. Arnold plans to utilize his unique perspective, business skills, and small-business knowledge to build the new company from the ground up and aid in expanding the company into different markets.
The post Director Launches Mobile App for Finding and Locking Film Locations appeared first on Home Business Magazine.