Safety Technology Has Been Helping People for Nearly 30 Years Set-Up Drop-Shipping Businesses
My name is Michael Gravette and I own Safety Technology, the largest drop ship wholesaler of self defense products, hidden cameras, spy and surveillance systems in the country.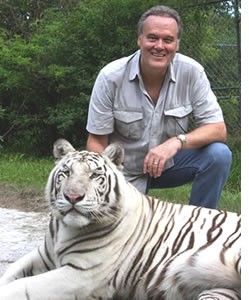 Thank you for your interest in selling our products either as a part-time way to add cash to your wallet or as a full time venture, giving you financial security. To become an Authorized Dealer and start selling our products, please complete a form at my website. – www.helpdefendpeople.com
Me, I'm for "the little guy". The hard-working guy or gal or couple who believe in the American Dream and really want to get ahead. And if you've tried other "opportunities" before and been frustrated or disappointed, I understand that too. Been there, done that myself. See, I've taken great care to design a business that you can succeed at, if you'll just follow my directions.
By the way, I know what it's like NOT to make enough money. I'm ex-Air Force Intelligence and did "spy work" during the Viet Nam war. I joined the Air Force in 1967 and was selected for Intelligence School, later given Top Secret Clearance, then upgraded to SSIR; Super Sensitive Information Restricted. In 1969, at Tan Son Nhut Air Force Base in Saigon, I was responsible for reviewing film taken by reconnaissance planes. I would look for troop movement, truck convoys, hidden AAA sites (anti aircraft artillery) and SAM sites (Surface to Air Missile) that could shoot down our pilots. My intelligence reports were not only used by the Air Force, but also the Army, Navy, Marines and the Pentagon.
I served my country well, and came home to a country divided, definitely not to a hero's welcome. Incidentally, little did I know that I'd be in the "spy business" some day! Over the 10 years after my military service, I did many things, trying to find a good "vehicle" to get to success. I sold cookware through in-home demonstrations, I sold insurance, I was in an MLM company, I even imported greenhouse plastic and sold to rose growers in Southern California. I actually stumbled on the business I'm in today, that I invite you to join me in, by accident.
In 1986, I was looking for something my wife, Nancy, a flight attendant at the time, could have with her when she traveled to make her feel safer and me feel better about her traveling. I saw an ad for stun guns in a magazine and ordered one for her. I was impressed by it, and contacted the company to see if I could buy them at wholesale to re-sell them. I started my business in our home with one product — stun guns. My wife, Nancy, was our Shipping Department. I can still remember her going out to get boxes out of dumpsters because we could not afford to buy shipping boxes.
Any questions you or your customers have will be answered by us. When you get into business with us, you are not alone. You instantly have a staff of 20 people, ready to help you whenever you need it.
For years we've been THE largest drop ship wholesaler of self defense products in the country and now have hundreds of items you can sell! www.helpdefendpeople.com                        feature 1/8/16
The post Drop Shipping of Non-Lethal Self Defense Products Offers a Great Home-Based Business appeared first on Home Business Magazine.