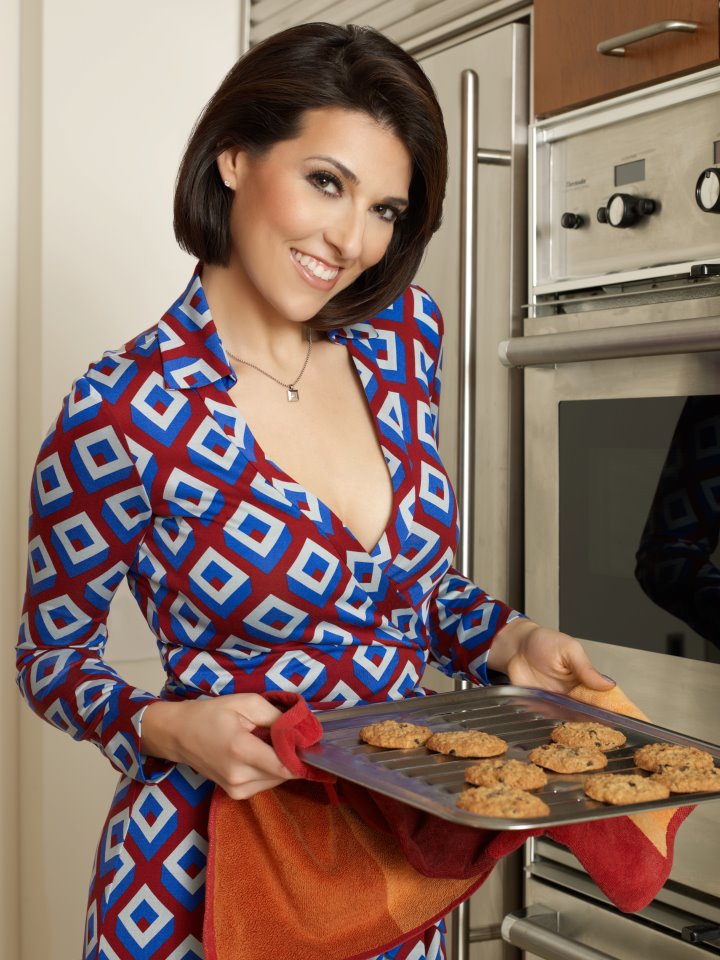 With the 2016 Summer Olympic Games, the US Open, the World Series and the 2016-2017 football season (NCAA/NFL) set to take place in the months ahead, it's a great time to turn attentions to all things sport and game day culture. Perhaps no one knows more about this topic Daina Falk, the pioneering founder of the "Fangating" lifestyle and of the sports lifestyle brand, Hungry Fan. She uniquely merges the popular field of sports, food and entertaining (including tailgating and homegating) to celebrate and curate game day revelry. Her platform not only encompasses food and drink, but also information relating to sports culture and traditions as well as product recommendations and tips for game day.
In August of this year, Daina will launch her first cookbook with Time Inc., entitled The Hungry Fan's Game Day Cookbook. It includes 165 Fangating recipes, including 40 that Falk collected from professional athletes and Olympians such as LeBron James, Boomer Esiason, Michael Jordan and Andre Agassi. Falk's recipes are geared toward America's homegaters and tailgaters. And sports fans will surely eat this book up, considering tailgating is an American pastime enjoyed by 240 million Americans annually, or approximately 80% of the US population.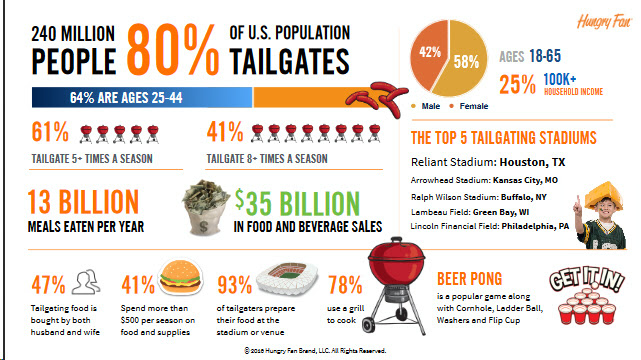 So popular her approach, Hungry Fan is rampantly resonating with America's sports fans on social media. Falk already reaches an audience of nearly 125,000, with an astonishing number engaging and participating regularly.
This early success is no surprise given that a passion for sports is in Daina's blood. As the daughter of famed sports agent David Falk, Daina grew up around sports and has been a sports fan from the womb. She grew up at sporting events and around professional athletes who were clients of her father, who was a pioneer of the sports agent industry. She took this devotion to Duke University, where she played on the Women's Club Tennis Team and was a dedicated Cameron Crazy.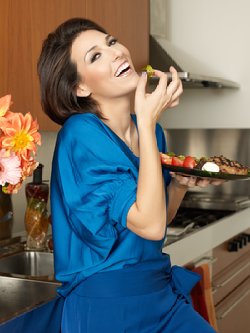 While at Duke, Daina pursued two other passions—art and food. She lived in Florence and Paris and studied the arts—both fine and culinary. Taking cooking classes while immersed in European culture cemented a lifelong interest in food—both eating and cooking it. Daina came to believe that food wasn't just a hobby but was an important cultural component of every sports spectator's experience, both domestically and internationally.
As much as she wanted to continue to cook and eat the kinds of spectator-friendly foods she had grown up loving and enjoyed overseas, Daina quickly saw that with her college playing days over, adjustments to her favorite foods had to be made. She embarked on a journey of healthy eating, which helped her lose 60 pounds.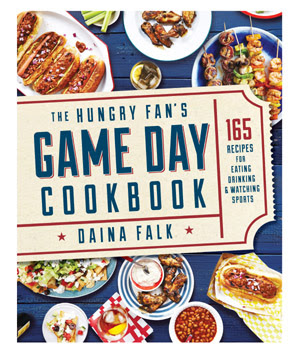 Returning to the United States with a new perspective, she created Hungry Fan, a brand marrying food and sports fan culture, so she could share her new perspective with fellow sports addicts. These endeavors have lead Daina to become an in demand as a celebrity cook who has appeared on various television programs such as Late Night with Seth Meyers and The Today Show, and in person for professional sports teams, for whom she occasionally serves as a tailgating judge at special events.
So if you're ready to elevate your game day grub, check out The Hungry Fan's Game Day Cookbook and prepare to score with fellow Fangaters.
The post Eat, Play, Party, Repeat: 'Fangating' Craze Sweeping the Nation appeared first on Home Business Magazine.