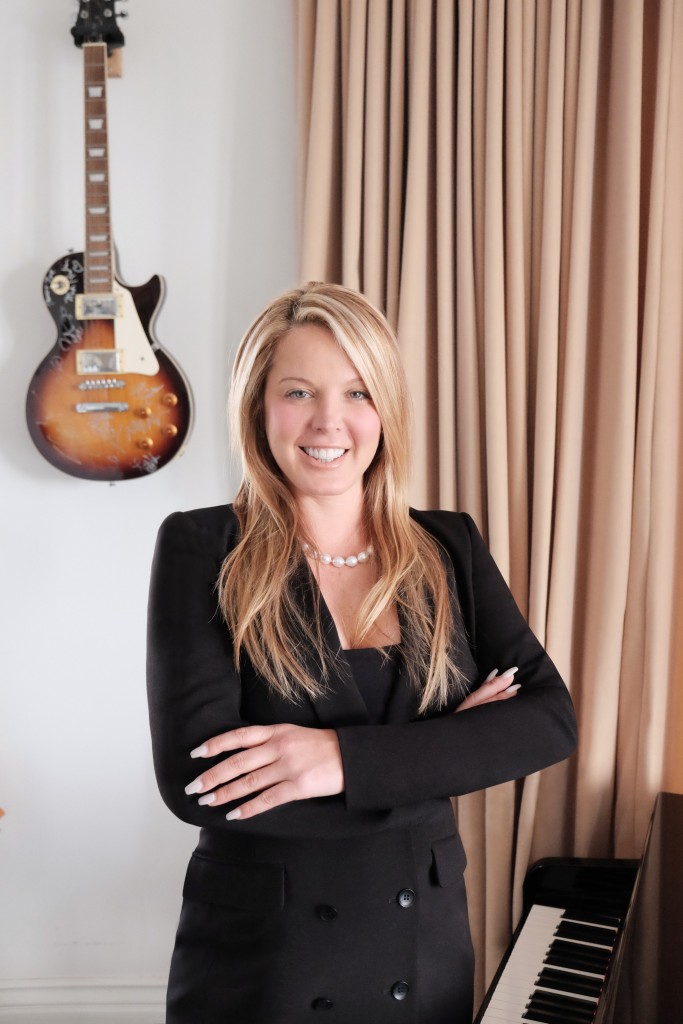 For well over a decade, music has been an easy commodity to download, copy and pass along to friends for free—and artists as well as record labels have paid a high price. Yet despite attempts—or rather promises—to level the playing field for all stakeholders, no sharing platform has changed that backward momentum, until now.
Edge Music Network—a gamified video syndication platform founded by Elizabeth Vargas and backed by John Paul Dejoria; founder of VH1 Classic, Eric Sherman; lead singer of Aerosmith, Steven Tyler; lead singer of The Who, Roger Daltrey; and drummer of Queen, Roger Taylor; amongst others—aims to reverse the trend by giving artists the royalties they deserve, fans the music they love, and charitable causes a new source of revenue.
A music industry expert with decades of entrepreneurial experience and strong partnerships with renowned artists and labels, Vargas shares insights with Home Business Magazine about her platform, the mobile app and what it means for the music industry.
HBM: What were your earlier entrepreneurial pursuits?
Vargas: "I was the founder of the Vargas Girls Cabaret, which was a dinner theater/jazz cabaret. I had 30 girls that worked for me in college and it was based on the B-52 Vargas Girls. I bought VargasGirls.com which was scoring around 10,000 hits a month, which was pretty significant at the time. Eventually, Hearst bought VargasGirls.com. I then invested in Good Time Golf where I was the lead host of the show – it ran for 45 episodes and featured six lady golfers who traveled throughout the United States and Europe doing crazy things like jumping out of an airplane and then shooting a hole. I later went to New York and syndicated that show with IMG. After that, I invested in Rock and Roll Fantasy Camp and started Elizabeth Vargas TV. People would hire my company to interview rock stars and from there we would sell the content. After that, it was onto to Edge Music."
HBM: What inspired you to start Edge Music Network?
Vargas: "Ever since I was 13, I wanted to own MTV and every decision I've made up until this point has been to do that. I discovered I was able to build a digital MTV, which is how Edge Music Network came about. It's inspired by the idea of giving back-people giving from the emotion that music brings us. Music brings people together, let's do some good with it."
HBM: What were some hurdles you had to overcome when launching the platform?
Vargas: "Early on, technology in general wasn't ready for what my vision for EMN was. I was ahead by about ten years. Licensing was one of the major challenges. I like to call it the "David and Goliath effect"—since I was competing with platforms such as iTunes, YouTube and Vevo. It took a lot of time to learn the art of negotiation and how to deal with the giants, but it was never something I was going to learn in school—it was all about street smarts. It took a lot of time and energy to put myself out there; I went to a lot of tradeshows, seminars, streaming media shows and joined a lot of business groups. I watched people negotiate and that's how I learned. I never thought being a woman was an issue."
HBM: How does Edge Music Network benefit musicians/entrepreneurs?
Vargas: "Every musician is an entrepreneur. You have to have a concept and you have to have a name—that's your business. EMN is dedicated to maintaining the integrity of the artist, to allow them to continue to make the music that we all love. We want to show them that there are digital platforms out there for them, and we want to encourage the artist instead of discouraging them. Ultimately, the artist is giving back without doing anything besides putting out the music we enjoy."
HBM: Touch on the fight for fair compensation structures to keep the music alive.
Vargas: "We are currently fighting to offer a larger royalty split than any other company that distributes content for artists. We want to be able to offer a 90-10 split to the artist, as opposed to the traditional 70-30 that a lot of big names like iTunes use."
HBM: How can this music network inspire the masses to respect artists and value music again?  
Vargas: "Ten percent of all revenue that comes from Edge Music Network goes to helping the communities that we can reach through technology, it will inspire everybody."
HBM: Do you have advice for women entrepreneurs in male-dominated industries?
Vargas: "Think of yourself as an equal, never less than. Always go for it and never take no for an answer."
HBM: How are music fans contributing to charitable causes by listening, watching and sharing their favorite songs?
Vargas: "A percentage of their subscription fee will go back to charitable causes such as Feeding America as well as helping others in need such as homeless veterans and victims of natural disasters. They're giving back just by listening." HBM
About Elizabeth Vargas:
Elizabeth Vargas is the founder and CEO of Edge Music Network, an interactive digital music network providing live and on-demand content through a gamified video syndication platform. After studying jazz vocal and music theory at Cornish College of the Arts and attending Bellevue University to study international business and media technology, Vargas combined her passions and pursued a career in the music industry. She has decades of experience architecting and brokering digital rights agreements between content creators and publishers to ensure equitable revenue share and royalty distribution and has worked with industry leaders to fight for fair compensation structures to keep the music alive—all of which paved the way for Edge Music Network. With deep working knowledge in content licensing and distribution, as well as strong industry partnerships, Vargas acquired the content libraries of some of the largest music publishers in the world to bring to life the Edge Music Network app that gives artists the royalties and respect they deserve while giving fans access to the music they love—anytime, anywhere, from any device.
With philanthropy at the core of Edge Music Network, Vargas has built a technologically advanced platform to bring people together with the power of music while providing support to charitable organizations that feed the hungry, aid victims of natural disasters and support homeless veterans.
About Edge Music Network:
Edge Music Network (EMN) is an interactive digital music network providing live and on-demand content through a gamified video syndication platform. Designed to enable a fair compensation structure, EMN ensures artists get the royalties they deserve and fans get uninterrupted access to the music they love—anytime, anywhere. With powerful search tools for discovering and streaming on demand, users can watch the latest music videos, concerts and events of the highest quality. The EMN mobile app unlocks premium content, allowing users to easily create, manage and share custom playlists and enjoy channels with music videos curated by EMN experts. The Edge Music Network dedicates a percentage of profits to charitable causes that feed the hungry, aid victims of natural disasters and support homeless veterans. What's more, fans can earn points for viewing, sharing and liking content and redeem rewards for merchandise, memorabilia and tickets to exclusive events. Supported by an advisory board of renowned musicians and industry professionals, and in partnership with leading content creators, independent artists and marquee music labels like Universal, Capitol Records, Def Jam and Geffen—Edge Music Network is on a mission to reinvent how music is heard, viewed and shared. Edge Music Network delivers an unlimited, unrestricted and unbelievable audio and video experience—and unites people with the transformative power of music. For more information, visit www.edgemusic.com.
The post Elizabeth Vargas: Revolutionizing the Digital Music Experience appeared first on Home Business Magazine.