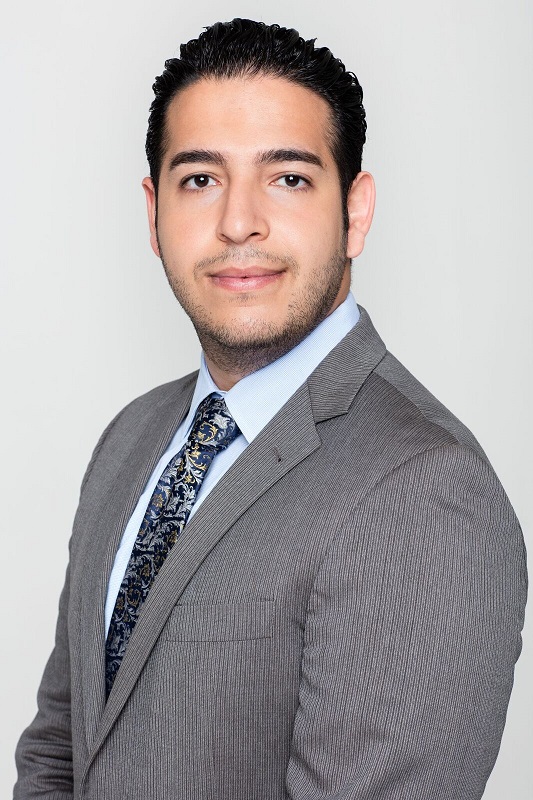 Technology is re-inventing how and where people invest in real estate. By being accessible from your own computer or tablet, real estate investing is no longer a LOCAL BUSINESS. Almost any one (including professionals, millennials or the average "Joe Blow") can acquire properties or commercial developments like a typical stock or bond – which in turn allows them to build a strong, wealth-building tool.
Allen Shayanfekr's company Sharestates offers investors direct access to real estate investments through their online marketplace – with net annualized returns between 10-20%. Sharestates focuses on seamless real estate investing. Through technology, the company allows people to build real estate portfolio, one share at a time.
While property owners and developers (aka sponsors) can also gain access to capital at a competitive rate, closing a deal in a fraction of the time it traditionally takes through a bank.
Shayanfekr's family left Iran in 1988 to escape religious persecution. Jewish families didn't have it easy at that time. The country was very anti-Semitic and it wasn't a place where his parents wanted to raise a family. His father left everything behind and came here to give us a better chance.
It was really difficult for them. Having no American education, Shayanfekr's dad had a hard time finding work here and he didn't have any support. He found himself working odd jobs to put food on the table. Likewise, Shayanfekr and all of his siblings started working as soon as they got our working papers. Shayanfekr's first job was at a Dunkin Donuts/Baskin Robins. He was 14 at the time and attending high school while averaging 40 hours per week at work.
It definitely wasn't easy, but  he all knew they had to work hard and support one another. Eventually it all paid off when he took a full scholarship to NYU for undergrad and then to Touro Law Center for law school. All the while, averaging 40-50 hours a week at work–sometimes between multiple jobs.
Attending NYU, Shayanfekr fell in love with real estate–but it was a pipedream back then. It was too expensive and unless you had connections, you couldn't find the ""good"" deals. Fast forward to 2012 – the JOBS Act made owning real estate, even a small portion, a reality. He used my legal education to read up on all of the new regulations proposed by the JOBS Act and quickly realized that he could build a syndication model and take it online to finance projects.
Through a small investment, he could now own real estate with hundreds or thousands of other people like myself. He still hopes to one day own his own investment properties, but for now Sharestates is his only priority. To date, his mother still gets tears in her eyes every time she visits his office. Even though they have our frustrating moments like all parent/children dynamics, Shayanfekr knows in those moments that she's extremely proud of what he has built and it reassures her that moving here was the right decision.
About Allen Shayanfekr, Esq.
Allen Shayanfekr, Esq. is the CEO and Founder of Sharestates. Allen is currently admitted to practice law in NY and CT. His legal expertise in securities law is paramount to Sharestates' ability to promote and produce public and private offerings in a highly regulated space. Allen interacts regularly with the Securities and Exchange Commission, in addition to spearheading daily operations at Sharestates.
Prior to launching Sharestates, Allen joined Atlantis National Services as their National Title Producer and Account Executive, holding approximately 28 Producer's licenses across the Country. Allen's other credentials include acting as an editor of the Municipal Lawyer (a quarterly journal published by the New York State Bar association). Allen received his J.D. Magna Cum Laude from Touro Law Center where he graduated in the top 6% of his class and his B.A. in Political Science from New York University.
Allen is one of the brightest minds in real estate marketplace lending. With his legal background in securities and real estate, he takes a different approach to the industry vs the finance and tech CEOs. His knowledge has led Sharestates to be a top 7 real estate platform in less than 1 year–working towards becoming a top 3 platform by the end of 2016. There's no topic that Allen can't speak intelligently on. In addition, when Allen speaks, the audience listens and usually has more takeaways from his thoughts/words than anyone else in panels that he's on. Some areas that Allen can easily speak on are underwriting, SEC regulations, access to deal flow, institutional investors, accredited investors, and more.
The post Entrepreneur Escapes Religious Persecution and Becomes Founder of Sharestates appeared first on Home Business Magazine.