Home Business Magazine Chats With Stars & Director of Lifetime Original Movie 'Fatal Flip'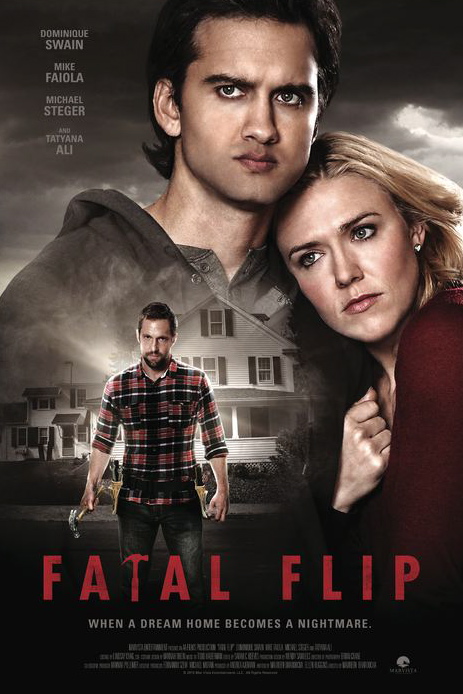 Entrepreneurial filmmakers like screenwriters and movie directors all know how much goes into bringing a brilliant movie idea to life. From spending hours writing the script and casting the characters, to directing every single scene and editing the clips together, each film project proves to be a major commitment that requires endless attention to detail.
Home Business Magazine catches up with Maureen Bharoocha, first-time director/screenwriter of the new Lifetime Original Movie, Fatal Flip, which premieres this Saturday, August 29th at 8 p.m. PST. Starring Tatyana Ali of The Fresh Prince of Bel-Air and Mike Faiola of MTV's Awkward, Fatal Flip is about a young couple who purchases a house to repair and flip for a profit, but they get much more than they bargained for when they hire a local handyman with a dark past. Below, Tatyana and Mike also tell Home Business Magazine about their experience in working on Fatal Flip.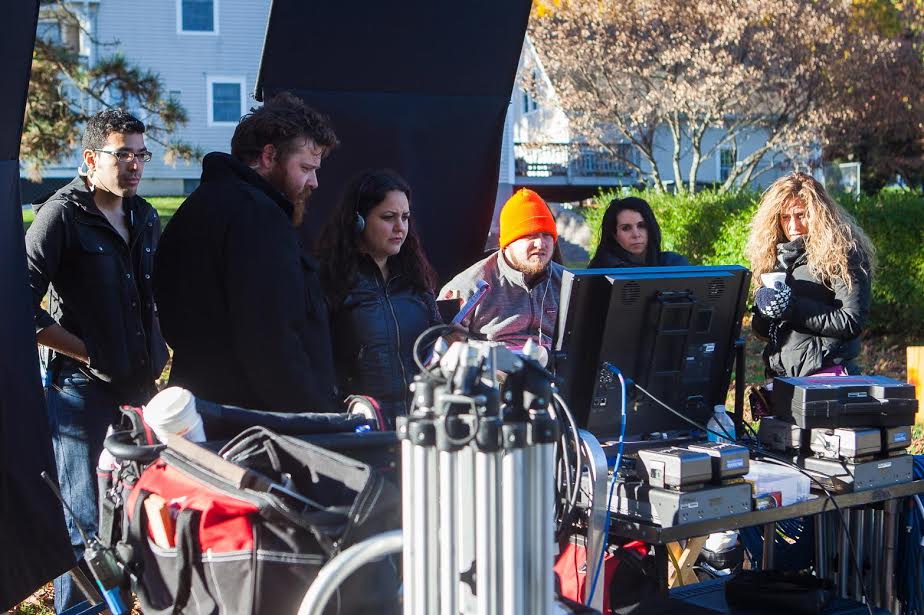 Maureen Bharoocha
HBM: What inspired you to write Fatal Flip? Where did you get the idea for the film?
MB: "The inspiration for Fatal Flip came from a few places.  I've always been fascinated with stories of the interloper and terrified by home invasion. I'm also a big fan of physiological thrillers; the classics like Vertigo or Funny Games as well as modern '90s thrillers such as Single White Female and Dead Calm. So when I was given the opportunity to write a thriller, I thought that our Do-It-Your-Self cultural landscape was the perfect setting for a simple home invasion story."
HBM What was it like working with Tatyana Ali and Mike Faiola?
MB: "Working with true professionals made my job very easy. They are both such incredibly talented actors who came to set prepared and willing to try anything. They also asked very insightful questions about their characters, which made me think even more about what I wanted. Tatyana had a tough emotional scene and I was blown away with how she was able to tap into that in the moment so quickly. And Mike inspired me every day with how much research and prep he did internally to play a psycho killer. Every director should be so lucky to work with amazing actors right out of the gate."
HBM: What advice do you have for other aspiring movie directors?
MB: "It's important to be pro-active. Go out and make stuff. It's easy now and there is no excuse not to do so. Challenge yourself, film interestingcontent, get the work there, and then repeat again and again. It may take a long time to achieve your goals, so make sure you're in it for the long haul and be ready to be in the trenches for a few years. Dedicate yourself to learning your craft. If you love it, learn it and then live it!"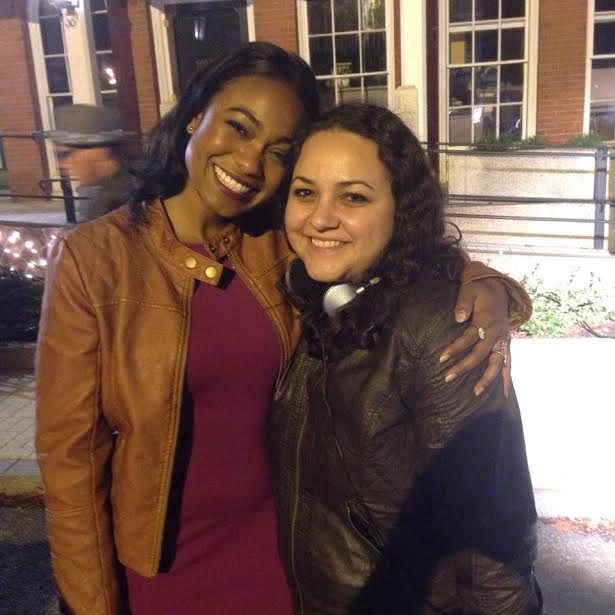 Tatyana Ali
HBM: You star as Roslyn in the Lifetime original movie Fatal Flip. Can you tell us more about your character?
TA: "Yes! I play the best friend, Roslyn, who is also a realtor helping her best friend out with this new business venture. Roslyn is a really fun character, because she's her wild best friend. It is interesting, because at first you think that is sort of the bad quality in my character, but she ends up finding out who this handyman is a lot sooner than her friend does. She is much less naïve than her friend. I had so much fun playing her!"
HBM: How does this role compare to other roles that you have played in the past?
TA: "Roslyn is pretty different; she is the kind of woman that says what is on her mind and goes after what she wants. She doesn't have any reservations or hesitation. I really liked that about her."
HBM: What was your favorite part about filming the movie?
TA: "Working with the cast and working with Maureen, the filmmaker. She and I hit it off incredibly well and she is very open and very focused. Even though we were on a very tight shift, I never felt rushed while working with her. I think that is because of how she ran her set and the sort of relationship that she formed with us even before we got to set. I had a great time working with her."
HBM: How do you balance your acting career with everything else you have going on?
TA: "I definitely use my iCalendar! [laughs] I am a meditator and I started meditating about 2.5 to 3 years ago. I feel amazing from doing that…it's like life kind of takes care of itself and everything falls into place naturally without me having to force it."
HBM: Do you have any ideas for a new business start-up?
TA: "I have an idea…I am a vegetarian and I wish there was a really healthy fast food chain with vegetarian options! That would be awesome and I don't know why that doesn't exist yet!"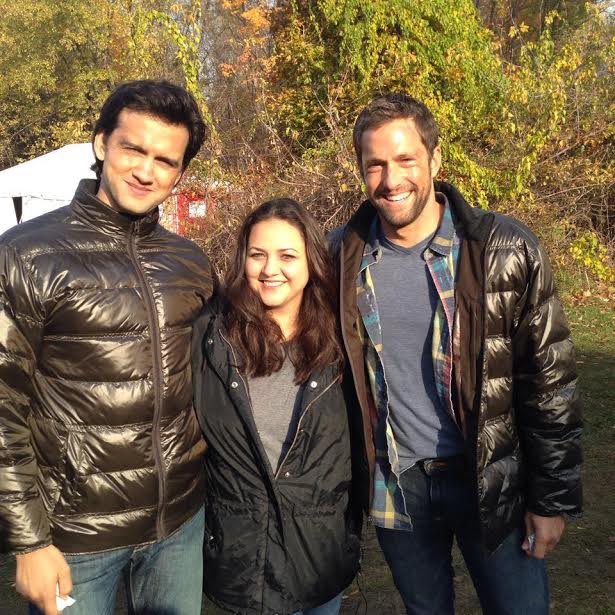 Mike Faiola
HBM: You play Nate in the Lifetime original movie, Fatal Flip. Could you tell us about your character?
MF: "Nate is a deeply troubled journeyman who tries to overcome his feelings of isolation and abandonment by exerting power over those around him….namely women."
HBM: What drew you to the role? How does it compare to other characters you have played?
MF: "I was drawn to the role for two reasons: Firstly, it was a paying job and that's always a plus. Secondly, it gave me the opportunity to explore a darker side of myself. I had never played a role like Nate before. So it was exhilarating to try something new, but it was also quite intimidating. Which is very attractive."
HBM: What was it like working with Tatyana Ali and Maureen Bharoocha on the film?
MF: "Tatyana and I had one particularly heated scene that required a fair amount of trust and vulnerability from both of us. She was lovely to work opposite, and we dispelled any tension through humor and goofiness, which is my way of remaining relaxed when I'm working. Best not to get caught up in the idea that the work is so serious that it still can't be fun. There are many other approaches that actors take. It all depends on what works for you, specifically.
Maureen was fantastic. As a first-time director, she was saddled with capturing an enormous amount of material in a very short amount of time. And she came through in spades. In spite of the pressure of managing many cooks in the kitchen, she always made sure that the actors were happy with the way the piece was coming together. There was a commitment to authenticity that resulted in many takes where our producer would have been happy to move on. But Maureen, generally, made sure things always felt 'real' before moving on. I would always approach her after a scene and ask, 'that wasn't cheesy, was it?' Because you run the risk of being a bit melodramatic in a piece like this. I trusted her almost immediately."
HBM: How do you balance your busy acting career? Do you have any productivity tips to share?
MF: "I don't feel like finding a balance in my career has been particularly challenging. I'm willing and available to work as soon as tonight! But I will say that if you're passionate about what you do and you approach it as if you can still learn from it, then it doesn't feel like work. I'm always happiest when I have a job and something to focus on. So bring it on. The tough part is the downtime, as any actor will tell you."
HBM: Do you have a personal motto that you tell yourself when you need that extra boost of inspiration?
MF: "Well, for me it is very important to try and work from a place of joy and connectedness. Even during a darker scene, I try not to lose sight of the fact that this art form is communal. It is not about me. So when I'm feeling distracted, depleted, or overly self conscious, I try to put all of my attention on the other actor or actors in the scene. Beyond that, I'm trying to rap out with the crew as much as possible in order to keep myself in a state of relation. You don't want to lose yourself in those interactions, but, for me, it's important to remain open to being affected by others. Because if you're not doing that, you are essentially acting with yourself, which will be obvious on screen. Believe me, I've done it."
Tune into Lifetime on Saturday, August 29th at 8 p.m. PST to see the premiere of Fatal Flip.
__
The post Entrepreneurs Who Bring Brilliant Film Ideas to Life appeared first on Home Business Magazine.