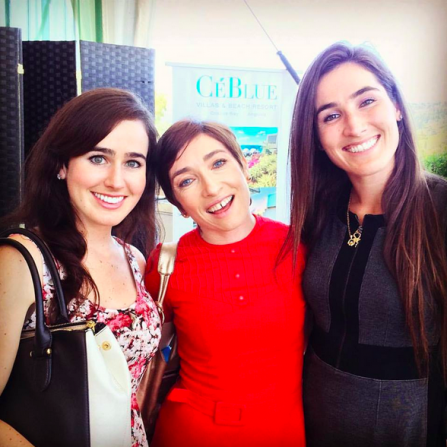 With the 67th Emmy Awards taking place on Sunday, Hollywood and Beverly Hills were lit up with red carpet gift lounges all weekend. Home Business Magazine had the pleasure of attending one of the most exclusive celebrations of them all: the 2015 GBK Pre-Emmy Celebrity Gift Lounge, presented by LifeCell and Venetia Vodka. At the chic affair, which took place at L'Ermitage Beverly Hills, big names like Entourage star Rex Lee, American Horror Story actress Naomi Grossman, and Alan Cumming of The Good Wife indulged in luxurious gift picks, savory sandwiches by Ike's Place, and sophisticated estate wines from JONATA wines.
Bobbing to the tunes of DJ GoodBoy, the A-list guests casually perused the spectacular gifts at each table. Health and beauty essentials were especially popular at the gifting suite, with guests receiving buzzworthy gifts like the Aesthetica Contour Kit, Alumine's nourishing haircare products, hand-sliced organic soaps from Beauty Kitchen by Heather Marianna, PlaqueHD's plaque-identifying toothpaste, luxe mascara from Grande Naturals, and Violet Iodine's one-daily, non-prescription pill that alleviates premenstrual beast discomfort. Burke Williams spa also offered massages and gave away their HTV Exclusive Skincare Line.
The stars also marveled at all of the impressive lifestyle brands in attendance. Top fashion picks were the trendy jewelry and accessories from The Artisan Group, world- renowned watches from Oceanaut, Christian Van Sant, and SeaPro, and MooshWalks socks (which feature cute ears to add an pop of fun and personality to your step). Guests also gushed over the 3-day Caribbean trip from Caribbean Living Magazine, the Deluxe Ocean Room getaway from Belmond La Samanna, Foto Spark's animated GIF photo booth sessions, and elemoon's wearable tech bracelet that allows you to change up the light colors to coordinate with any outfit.
Fitness and sport sponsors also made a grand presence at the lounge. While sipping on Green Sheep Water's eco-conscious water (bottled in 100% recyclable aluminum bottles), attendees raved over the 3 free personal training sessions with Lalo Fitness, JH Designs' custom official team jackets, and Life Portraits Aura Imaging's RE7 powerful performance recovery drink. Urban Golf Performance also gave away Club Fittings at their 5-Star facility in West LA.
While learning about Stray Cat Alliance, which provides life-saving programs for cats and kittens, Home Business Magazine got a quick update from The Good Wife actor Alan Cumming about his experience at the gift lounge.
"I just got off the plane an hour ago, so I feel like I've died and gone to gift heaven!" he exclaimed.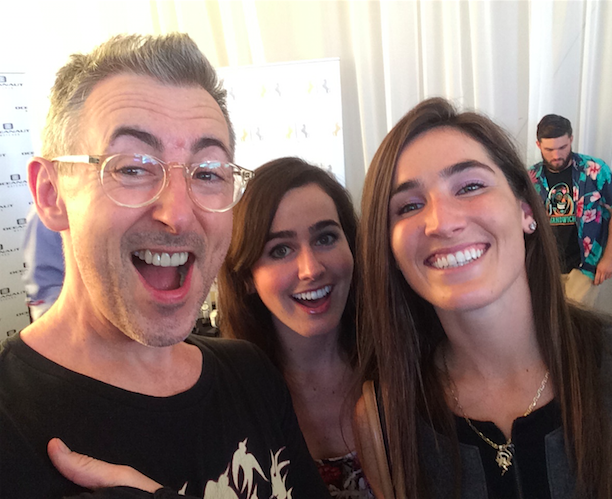 At the booth for MDA, which provides exciting meet-and-greets for families affected by muscular dystrophy, Home Business Magazine chatted up American Horror Story star Naomi Grossman. She happily discussed her experience at the lounge.
"I am drinking a grapefruit cocktail, I just got a massage, and I've got thousands of dollars worth of beauty products in my bag, so it's pretty okay!" [laughs]
She also revealed her other plans for the 2015 Emmys weekend.
"A lot of this, which, again, I'm not complaining about," she said. "Of course, I'll also be madly finding everything I'll need for Sunday. I'll also be at the Emmy Awards, the Governor's Ball and the FOX Party!"
Naomi went on to share how she prepared to play Pepper on American Horror Story.
"I watched the movie Freaks from the 1930's over and over again to study Schlitzie (the model for my character)," she shared. "I worked on nailing down his mannerisms, gestures, voice, walk, talk, and all of that. Then I created my own little backstory. It's interesting, because I only found out Pepper's backstory years after the fact, which I am sure is totally not the same. It didn't matter, because it all worked.
And what else is the talented actress currently working on?
"I am doing a 'zombedy' soon, which is called A Zombie Named Ted. I also just finished a horror film called Fear, Inc," Naomi said.
At the booth for Alfalit International, which provides literacy programs for the underserved in the U.S. and abroad, Home Business Magazine also chatted with Entourage star Rex Lee about what he thought of the lounge.
"It's a lot of fun! It's a little hot today, but a lot of fun," Rex said. "So far, I really liked playing with the kitties at the Stray Cat Alliance booth. JONATA Wines also gave me a bottle of wine, which I won't drink, but I have a lot of friends who are 'wine-o's.'" [laughs]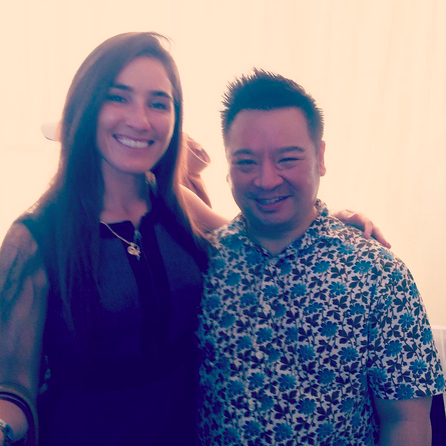 He also shared his plans for the rest of Emmys 2015 weekend.
"I am just laying low and being quiet, Rex shared. "I haven't been getting enough sleep lately, so I'm sleeping in tomorrow."
Then Rex summed up what it was like to work on Entourage: "It was a transforming experience. No one knew who I was before Entourage and the show changed my life. It's so interesting and fun to be on a show that is part of the Zeitgeist. It is very surreal and fun!"
To contact Shannah, please email shannahch@gmail.com
The post Exclusive Look: GBK's 2015 Emmy Awards Luxury Gift Lounge with Home Business Magazine appeared first on Home Business Magazine.