Did you know there are approximately 27 million working-age Americans starting their own business? While the U.S. is a great country for fostering startups, unfortunately, many of the 27 million do not succeed.
It can be time intensive and costly to get a startup off the ground and running, but not impossible for those willing to put in the effort required. A consideration many successful technology startups take is joining an accelerator program. These programs typically run for three months and create a cohort-based environment for the startups to work in that culminates in a final pitch event or demo day.
---
---
While an accelerator application process is highly competitive, the payoff is well worth it. Consider the following five reasons startups should join an accelerator program.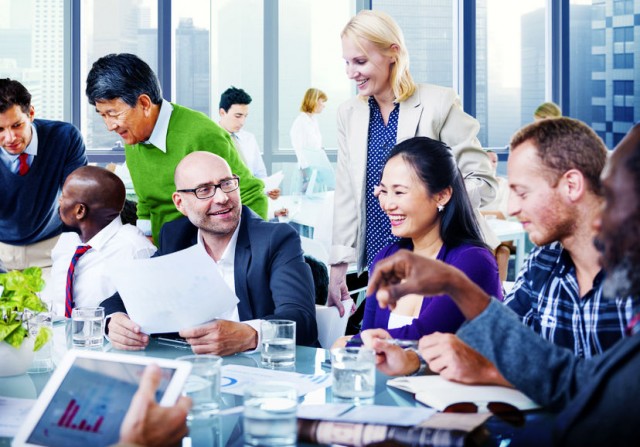 1. Learn The Tough Lessons Quickly
Because the program is so quick, accelerators are, at the end of the day, helping you accelerate your business faster than the average startup could on their own. While there is a lot of fun to be had in the programs, there are also tough lessons entrepreneurs need to learn in order to be successful, such as ensuring your product is viable for buyers and when it's time to return to the drawing board. The accelerator executives and mentors help startups understand how to create demand for their product and when the business is ready to raise funds or go to market.
2. Find Your Business Mentor
Having a startup that "makes it" has a lot to do with entrepreneurs having various skills, perspectives and guidance. Accelerators usually have a vast network of connections.  Entrepreneurs in the program are expected to find a business mentor who will coach them. A mentor can provide the outside perspective an entrepreneur cannot see because they are too close to the business. Additionally, mentors can help you build the skills you might be lacking and provide that much needed sounding board during difficult times.
3. Raise the Money
Fundraising and securing investors can be difficult, even for the most seasoned entrepreneur. Luckily, accelerator programs already have relationships with investors who are interested in the industry of your business and are looking to invest in the best of the best startups. The program will also ensure you are ready to answer the questions investors will ask.
4. Network Like a Pro
Any successful entrepreneur knows the value of networking and meeting potential advisors, investors, customers or mentors. Accelerators are known for their networking opportunities for the startups. By your involvement in the program, you will have access to the multitude of industry professionals that are interested in and involved with the accelerator. Entrepreneurs must take advantage of any opportunity they get to network with the "friends" of the accelerator and share their story and business with them. After all, you never know where a single connection could lead you.
5. Grow With Your Peers
Being surrounded by other startups that have the same mindset as you creates an environment that breeds growth and innovation. You have fellow entrepreneurs that you see day in and day out to bounce ideas off of, check each other's work and learn together. From the accelerator side, you'll have frequent meetings with the accelerator executives, mentors and professionals that will measure your performance and growth each week. In order to be ready for that final pitch event, you'll need to meet smaller deadlines along the way and will be held accountable to them.
It's important to remember not all accelerators are created equal, therefore not all will be the right fit for you. Look at the program criteria, portfolio companies, merits and statistics before deciding to join. Having the same mindset as those running the accelerator will be important to your mutually beneficial success.
While the startup world is highly competitive, accelerators can help push your business further in a significantly shorter time. Consider what you need in order to grow and if this environment is best suited for you. It takes dedication and commitment to meet the demands of accelerator programs, but the opportunity to join a top accelerator can make all the difference.
The post Five Reasons Startups Should Join an Accelerator appeared first on Home Business Magazine.