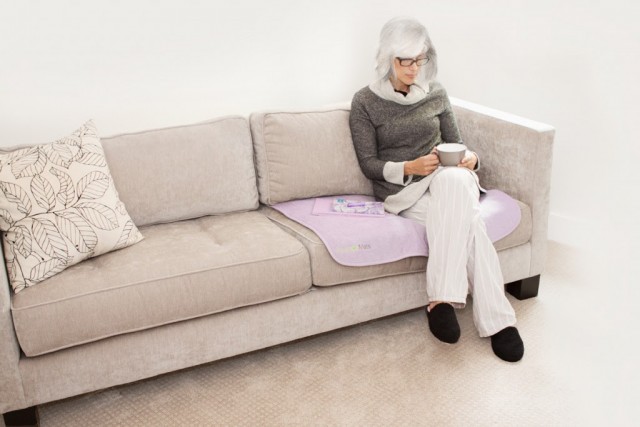 Incontinence is a natural part of aging, but it shouldn't ruin sleep or confidence! The PeapodMat is a re-created waterproof bedwetting mat that is unlike any conventional waterproof protector on the market today!
---
---
Don't let incontinence rid you of your independence. Unlike other incontinence mats, PeapodMats lie flat ON TOP of sheets with a grippy material underneath that allows the mat to remain stationary and in-place WITHOUT flaps, straps or Velcro! It is a unique combination of 3 layers that creates a super-absorbent waterproof mat. When an accident happens, it no longer ruins your night or your sheets!
The top layer is a breathable terry cotton; grid stitched to prevent bunching. The middle layer is a polyester liner to absorb and disperse moisture, and the bottom layer is brushed polyester to grip surfaces; coated with breathable TPU (Thermoplastic Polyurethane) waterproofing.
It's the mat that's comfortable, absorbent, easy to clean and extremely versatile! The PeapodMat is easily removed from the bed or any surface and can be placed in the wash on regular wash and dry. No special washing instruction required.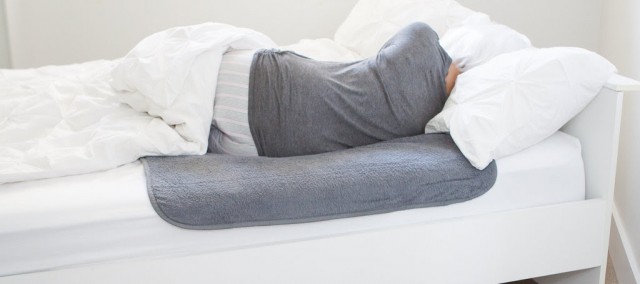 The PeapodMat Proudly Features:
100% waterproof = bed sheets and mattress dry!
Non-slip, grippy bottom = stays in place exactly where you put it!
NO flaps, straps, or VELCRO® = No tucking or wrapping around the mattress!
Reusable = 300-500+ washes!
Soft breathable cotton = PeapodMats are BREATHABLE from top to bottom and so comfortable to sleep on! NO crinkle plastic or cold vinyl feel!
Hassle free, regular wash and dry = No special instructions!
Portable = Easy to pack and take with you!
Use beyond the bed = Protect other surfaces where needed!
Use it in your bed, on your couch, in your car, or anywhere you want to feel confident and comfortable sitting!
PeapodMats are available in 2 sizes- 3×3' and 3×5' and are available for purchase here!
To learn more about PeapodMats please visit http://www.peapodmats.com/.
About PeapodMats:
Amanda and Liz both had a passion for wanting to help other parents and children through the potty training stage and bedwetting. They also wanted to offer a more dignified solution for adults and the elderly who suffer from incontinence. "It's the unconventional waterproof cover for toddlers, schoolers, adults and everything in between".
The post Gain Confidence in the Midst of Incontinence with PeapodMats! appeared first on Home Business Magazine.