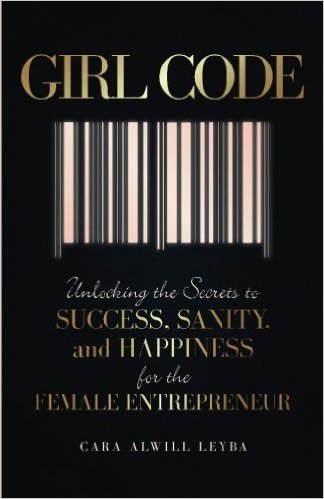 Forget competition, it's all about empowerment! Cara Alwill Leyba's glamorous approach to self-help has attracted thousands of women to attend her workshops, buy her books, read her blog and follow her on social platforms. GIRL CODE was recently named one of the top 9 books every female entrepreneur should read by Inc. magazine, and is currently the #1 best-selling book in the Women in Business category on Amazon, leading ahead of Lean In, #GIRLBOSS, and Thrive.
GIRL CODE is a roadmap for female entrepreneurs, professional women, "side hustlers" (those with a day job who are building a business on the side), and anyone in between who wants to become a better woman. This book will not teach you how to build a multimillion dollar business. It won't teach you about systems or operational processes. But it will teach you how to build confidence in yourself, reconnect with your "why," eradicate jealousy, and ultimately learn the power of connection. Because at the end of the day, that's what life and business is all about.
Women vs. women, it's an age-old battle among females from the boardroom to the chat room. In fact, recent studies show at work, women bullies target other women 68% of the time and even on Facebook jealousy occurs among 68% of women users. With our first female presidential nominee, now is the time for women to come together and celebrate each other. Now is the time for women to stop competing and start collaborating, because we are better together.
As a master life coach and author of four bestselling books including her latest book "GIRL CODE" that covers this topic, Cara wants to help stop the "compare and despair" mindset which leads to depression and strained friendships. Cara has helped thousands of women empower themselves, connect and celebrate each other and develop strong healthy relationships.
Don't Hate "Her" Success– Jealousy is a common emotion when we see other women getting "what we want" and it's not just all in our heads. According to the American Journal of Science, the feeling of jealousy actually activates a region of the brain involved in processing physical pain; however, we can put a stop to it by taking positive action. If you are feeling envious of another woman's success, email her or reach out to her letting her know you're happy for her and give her a genuine compliment. Remember, insecurity competes, confidence empowers. And her success is not your failure.
Go Where It's Warm– I'm not talking about a vacation to the beach. It's time to take mental stock of the people in your life and ask yourself, "Does this person make me feel better?" And, if they don't, you aren't alone, "84% of women say they've had a toxic friend at some point." We have a choice when it comes to the people we surround ourselves with, so make sure the women in your life are giving you energy, warmth and strength opposed to draining you. Avoid drama and instead, spend time with people who focus on being the best versions of themselves.
Create a Power Circle – It's easy to slip into negative thinking patterns when we are all alone, so assemble a group of positive, supportive females and start meeting monthly for masterminding sessions to share ideas and lift each other up. To get started, try using MeetUp.com to look for women on a similar mission. In New York, there are thousands of women-focused groups like "Women Living More Abundantly", "NYC Women's Spiritual Empowerment Group" and "Beautiful Inside and Out: A Woman's Healing Circle."
Interrupt Envy with Gratitude– We simply cannot be jealous of others when we are grateful for our own lives. Rather than spending your energy counting someone else's blessings, channel it into identifying areas of your life that you are thankful for. Make a list of all the things that you love about your own life — your supportive family, great multitasking skills. Can you bake cookies better than Betty Crocker? These are all things to write down, and chances are someone else is envious of your life, too.
Write a Success Mantra – Many women come from a mindset of lack, believing that there is not enough success to go around. Retrain your mindset by creating a personal success mantra and meditating on it daily. Example: "If she can have it, I can too!" An easy way to make sure you meditate everyday is meditating before meals. I like to repeat my mantra with breakfast to set my day up for success.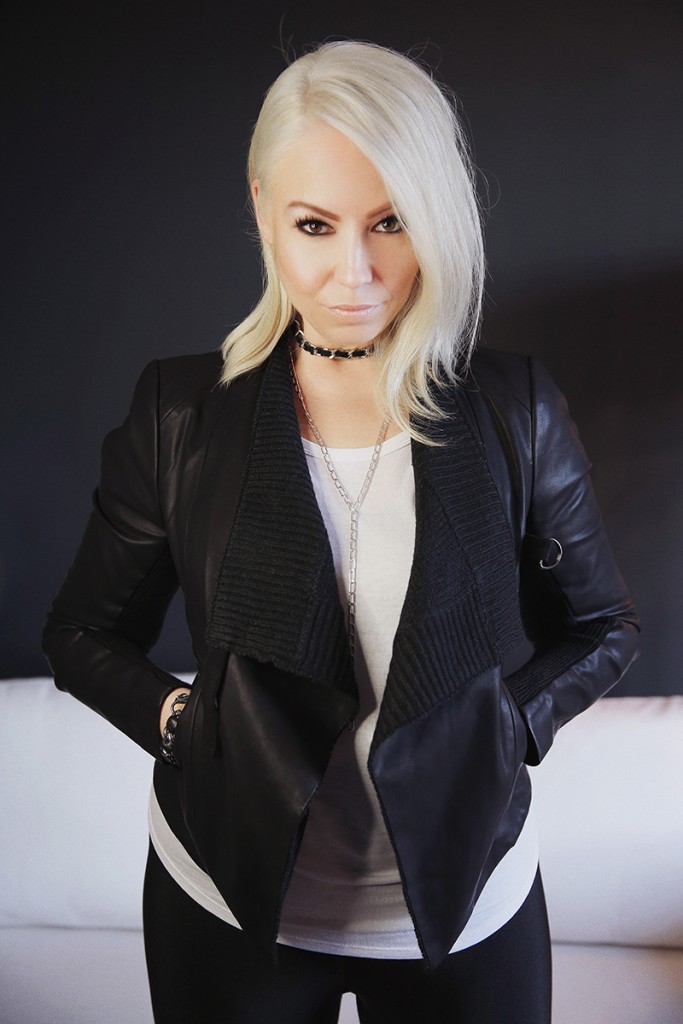 Cara Alwill Leyba, Best Selling Author + Master Life Coach
As a best selling author, speaker, and master life coach, GIRL CODE empowers women to live their most effervescent lives, celebrate themselves every day, and make their happiness a priority.
In the past four years, she has self-published four Amazon best selling books including her most recent title, Girl Code: Unlocking the Secrets to Success, Sanity, and Happiness for the Female Entrepreneur. All of Cara's books have reached #1 on various bestseller categories on Amazon including Self-Help, Self-Esteem, Motivation, and Women in Business, and have gained massive popularity around the world. In July 2016, Inc. magazine named Girl Code one of the "Top 9 Books Every Female Entrepreneur Should Read" alongside Lean In by Sheryl Sandberg, Thrive by Arianna Huffington, and Girl Boss by Sophia Amoruso.
Her glamorous approach to self-help has attracted thousands of women to attend her workshops and events around the country. She is often sought out by the media to help women challenge their fears and create their best lives and has been featured in Glamour, Shape, Vibe, Huffington Post, PopSugar, Cosmopolitan, Marie Claire, MSN.com and The Daily Mail to name a few as well as on broadcast programs including nationally syndicated BetterTV, Pix11 New York Morning News on WPIX-TV, Good Day Chicago on WFLD-TV, Good Day Austin on KTBC-TV, FOX 45 Baltimore on WBFF-TV, Indy Style on WISH-TV, CT Style on WTNH-TV, Oklahoma Live on KSBI-TV and The Women Recharged Network. In 2015, Cara was named one of YFS Magazine's "Top 10 Women Entrepreneurs That Will Inspire You."
As a social influencer, Cara reaches her following of over 80,000 people across all her social media platforms and inspires them daily with lifestyle tips, mindset advice, and business strategies, and a does it all with a chic and fashionable flair. Cara has done collaborations with brands such as Macy's, Kate Spade, SoulCycle, and Moet and is an influencer for fashion powerhouse network rewardStyle/LIKEtoKNOW.it.
The post "GIRL CODE" Unlocking the Secrets to Success, Sanity, and Happiness for the Female Entrepreneur appeared first on Home Business Magazine.