Man's Home-Based Business is Inspired by His Love of Storytelling
By Home Business Magazine
Stephen Schochet was inspired to start his unique home-based business with the simple idea that his love of storytelling didn't have to be confined to a tour bus. Stephen was, and still is a Hollywood tour guide, who, years ago, started collecting fun anecdotes about Hollywood and some of its most famous residents to tell to the paying customers.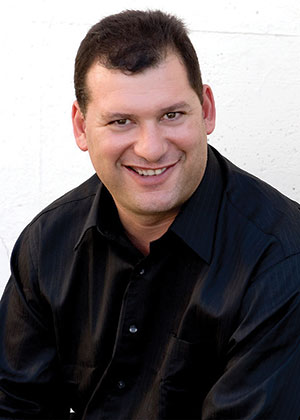 Using much of this material, Stephen has written and self-published a book called Hollywood Stories: Short, Entertaining Anecdotes About the Stars and Legends of the Movies! It contains over one thousand colorful tales about luminaries, such as John Wayne, Charlie Chaplin, Walt Disney, Jack Nicholson, Johnny Depp, Shirley Temple, Marilyn Monroe, Marlon Brando, Errol Flynn, and many others both past and contemporary.
The bulk of Stephen's home business activity involves using press releases and email contacts to get publicity, primarily radio interviews that he provides fun content for appreciative hosts and their listeners. This publicity also generates interest in his book, in his tour of Los Angeles, and for groups who may wish to hire him for speaking engagements. Stephen has modeled his business after writer Jack Canfield of the famed Chicken Soup for the Soul series, who over a period of time did hundreds of interviews in different markets to build awareness which lead to massive sales.
Another important element to Hollywood Stories is the website http://www.hollywoodstories.com that clearly lays out a flavor of Stephen's offerings, not only with the written word but also with clever artwork combined with audio and video samples, along with slide shows. Although Stephen has also received television, print and Internet coverage for his book, he finds radio
"phoners" to be the best way to get the word out and the best fit for his natural gift of gab.
Per Stephen, his best business achievement is providing a rewarding time for people who have either read his book or enjoyed hearing the stories live. Nothing beats increased sales COMBINED with positive word of mouth. Stephen plans to continue giving interviews, researching, and telling new and timeless stories about the cinema (he just did his biggest interview ever on the Coast-to-Coast radio show with George Noory which has about five million listeners) and hopes to have his second book done within the next three years. HBM
http://www.amazon.com/Hollywood-Stories-Celebrities-Directors-ebook/dp/B004EEPNKU/ref=dp_kinw_strp_1
The post Hollywood Icons Revealed appeared first on Home Business Magazine.