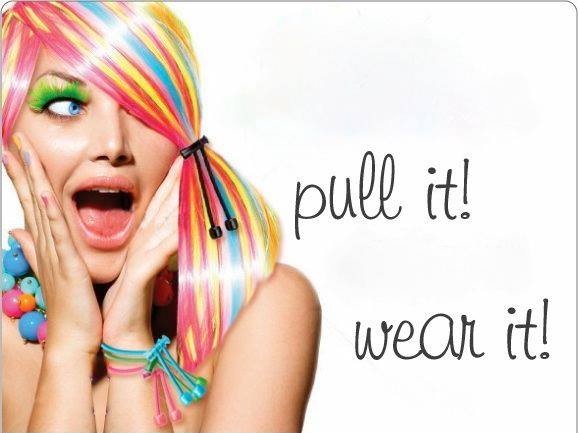 While working backstage at New York Fashion Week, Diana Wright decided to turn a necessity into a growing business. The fashion show producer was determined to create a product that was both functional and beautiful, that's when Pulleez came to life. Looking for a fast way to create a perfect pony tail, Wright rigged up an elastic cord through a toggle to hold model's hair up behind the scenes. Little did she know the response from these models and designers at the show were going to be astounding. From that point on Wright knew she had the opportunity to create a product that all women would want.
In order to get this innovative hair accessory on the market, Wright partnered with Laura Duprey, who had extensive experience in manufacturing. Luckily Duprey had a basement where they both worked for two years. The ponytail holders migrated from backstage to the runway, and within months 'Pulleez' were being sold at Henri Bendel's flagship store on New York's Fifth Avenue. Securing Henri Bendel's flagship as Pulleez's first big retailer was a great confidence booster in the beginning for both Wight and Duprey.  But their most incredible business achievement thus far is getting onto QVC, where Diana sold out in less than 5 minutes during her first appearance. Today, Pulleez is the top-selling hair accessory on QVC and the company hopes to continue to thrive on the television network for a long time. Wright and Duprey were also very lucky to be featured on the Today Show soon after Pulleez launched, now the brand relies on word of mouth rather than marketing through advertising. They also have many high profile bloggers and models that often wear Pulleez.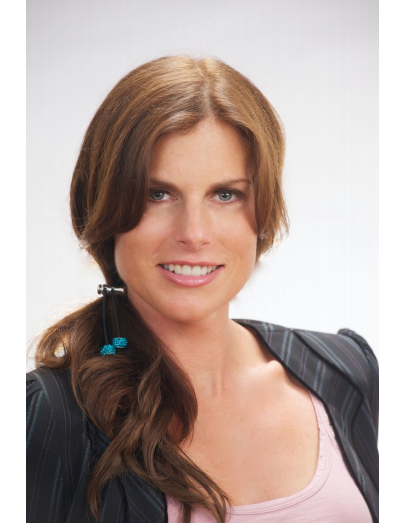 When starting a company there are always obstacles and hardships owners face. Wright and Duprey reflect on how their first initial obstacles seem so basic now. The quality they were demanding from their manufacturers was an uphill battle. Displays, packaging and shipping were all things that as a consumer products company needed to know very quickly. Now there are different obstacles for Pulleez, related to volume and expansion. But as Wright puts it, these are happy obstacles compared to the first couple of years her and Duprey were in business.
As an entrepreneur, it was important for Wright to set goals in the beginning stages of Pulleez. Her first piece of advice for self-starters and entrepreneurs when branching out to form their own company is to write down 5 clear goals that you want for your company and then write down the 5 steps it will take to complete those goals. Being an entrepreneur you need to see if you can attain the goals or if you have someone reliable to help you achieve them. New businesses take round-the-clock devotion and work, and an unwavering belief that the world would be a better place with your product, company, or service in it.
Other than setting goals, founder of Pulleez knew that maintaining a productive and happy work environment was necessary in order to grow as a company. Wright's first strategy was to create an inviting work environment in the Pulleez offices that reflect the fun, modern design sensibility just like it's created with their products. However, the most important thing was for the individuals inside the offices to be respectful to each other and feel relaxed. Although Wright and her partner Duprey each have different roles in the business, they both agree that an enjoyable working environment is needed for a thriving business.
When thinking about the future of Pulleez, Wright hopes to expand and be the leading brand name in creating sensible modern accessories that combine beauty and function. In fact, some of Pulleez new accessories will appear on QVC next year. Today, Pulleez is sold at luxury retailers and salons nationwide. The brand also has an online store which includes a continuous selection of new charm styles.
The post How Fashion Show Producer Turned a Necessity into a Thriving Business appeared first on Home Business Magazine.