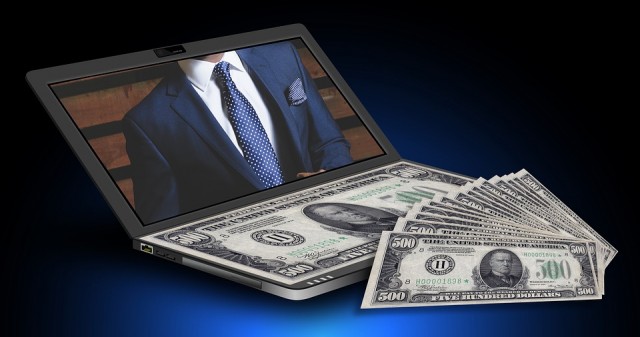 Let's do away with the fluff: there are two elements that will make it easier and faster to create your own online business:
1. When you already have a core skill that your business can be built around. If you can base a business on a skill or talent you already possess, you won't need to "learn the trade" of something new, which delays business building.
---
---
2. When you already know your target audience. Without marketing, any business will fail, and online marketing initiatives have to be based on a particular set of people: the target audience. When you have an intimate understanding of those you wish to serve, you'll save hours of research time.
So although you have plenty of money-making options to choose from (seriously, there are thousands of ways to make money on the Internet), when you base your choice on these two pre-existing elements – using a talent you already have plus having an intimate understanding of your target audience – your business is likely to succeed faster.
What now? The first step to take is to create a talent inventory:
Step number 1: create a talent inventory
Take some time to scribble on a piece of paper, what skills you possess. It's honestly not as easy as it sounds, because you're likely to leave some off because you've forgotten them. A suggestion is to list your talents under each "area" of your life, like this:
Hobbies
Career
What people keep saying you're good at
Knowledge you have that other people don't have
Once you've come up with a list, consider ways you could generate profit from it. For example, if people often come to you for a good old chat in the office, you may be a good listener. If so, you could make money by teaching others how to listen better.
Step number 2: decide on your desired target audience
If you can hit on a talent that ties into understanding a particular group of people, you may have a winner. For instance, if you have a skill that involves customer service and you work in the IT industry, you could do customer service consulting for the IT industry.
Identify skills and talents, as well as the target audience you wish to serve (actually, the skill and talent may dictate the target audience, i.e. you won't be able to choose the target audience if you've already chosen to use a certain skill). Using the same example of customer service consulting in the IT industry – the IT industry will be your target audience.
Make sense?
Why do you need to understand your target audience? Because online marketing is all about what your potential buyers see. You need to grab their attention, and to do this, you need to understand what will bring their eyeballs to the place of sale.
Step number 3: Brainstorm online options & tools
Now you've accomplished the previous steps, in what way will you facilitate your business? What will be the medium/s to accomplish your goals? What digital tools do you have at your disposal?
If we keep to the same example of customer service consulting for the IT industry, you could either 1) become a freelance remote customer service consultant, or you could 3) teach the IT industry how to provide better customer service, or you could 3) find affiliate products to promote that revolve around customer service in the IT industry.
Let's dig in a little deeper as to how you would go about each of those 3 options. We'll continue using the example of customer service consulting in the IT industry:
#1: Freelancing
The freelancing route is a great introductory way to start a service business online because there are freelancing websites that match freelancers to jobs. This is helpful because these sites already have traffic and potential customers already searching for remote help.
The key to getting business from these sites is through the proposals you write, as well as price. You may need to start by offering low rates, becoming pickier as you get more clients.
You can also make people aware of your service by using a tool like WiseIntro; without needing any skills, create a free webpage that displays your service. Simply distribute this page on your social media networks so that you can get more business.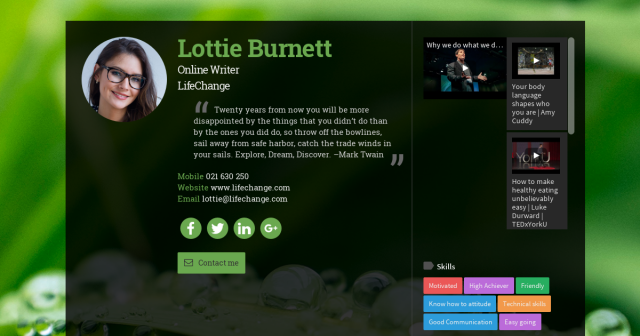 #2: Coaching
You can set up a coaching business at the speed of light by using an online course builder like Kajabi, which offers everything you need to create an online coaching business, as well as to promote it.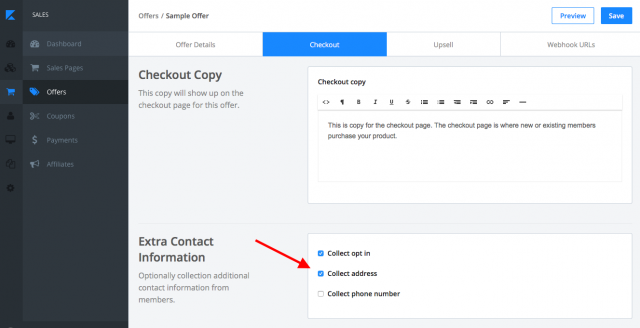 There are other ways to do it like using membership and LMS plugins on a WordPress website, but since we're talking about setting up a business as fast as possible, the all-in-one solution would be the way to go.
In order to attract traffic to your coaching website means that you'll need to invest in content marketing.
Another way to coach your target audience is by using a webinar service such as ClickMeeting; people attend your coaching session via webinar, by paying the amount you set.
#3: Affiliate marketing
Affiliate marketing is promoting other people's products for a commission. For a successful affiliate marketing business, you'll need a website with a solid content marketing strategy, and your goal is not just to sell, but as with all online marketing, to build your email marketing list.
Because of this, affiliate marketing can be quite complex for the beginner, and a tad technical, as you need to promote unique links in order to get paid.
If you want to set up an affiliate marketing business pronto, you will need existing know-how, or alternatively, take some online lessons.
Basic steps to set up an affiliate marketing business:
1. Base the selection of products you wish to promote, on a target audience you already know well. This will save you time. Decide on whether you want to promote digital or physical products that require shipping. Note: you won't be responsible for shipping; the merchant takes care of that.
2. Decide which affiliate marketplace to use. You may want to start with Clickbank, a marketplace for digital products, or Amazon where you can promote physical goods. You will need to take the time to learn how to use the marketplace effectively as an affiliate. When starting out, select one product and focus on that one. It will save you time if you have knowledge about the product and it's benefits already instead of needing to learn about them before marketing them.
3. Now devise a promotional strategy based on providing value to your target audience.
4. To attract customers, you'll need a website. Add links in your content that will direct traffic to a sign-up page so you can collect their email address.
5. Build an email marketing plan to generate and close more leads as well as to engage with previous clients.
Summary
The focus of this article has been to build an online business as fast as possible. To do so, you need to base your business on a talent you already have and not one that you would still need to learn, and you'll save a substantial amount of time if you already know your target audience.
The steps to implementing a plan based on using two pre-existing elements, are:
1. List your talents, skills and things you enjoy doing in your spare time.
2. Think of a group of people you know well and see if you can combine it with your talents.
3. Consider online business options and helpful platforms that may speed up the process.
Some ideas you could choose from:
Freelancing
Coaching
Affiliate marketing
The post How to Build an Online Business from Your Own Expertise appeared first on Home Business Magazine.