All business owners will agree that one of the biggest frustrations they face is dealing with late payments. After providing a great product or service to their client, they are then made to wait for a longer time than expected for payment. Sometimes, it's not all that bad – a payment that's late by a day or two can often be dealt with easily. However, payments that go unpaid for weeks or months at a time can start to quickly cause problems. This is particularly true if the business doesn't have the luxury of liquid assets and a steady cash flow and is forced to rely on clients making payments on time in order to keep the business afloat. Thankfully, there are a number of things that can be done to encourage clients to pay their invoices on time.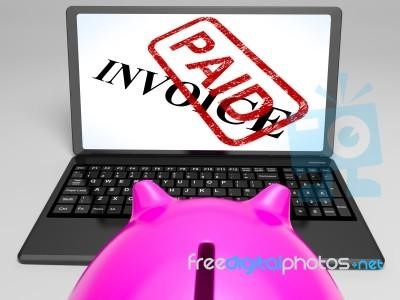 Have Every New Client Complete a Credit Application
This is by far the most effective way to avoid delinquent accounts. When a potential new client asks you to extend them credit, you are essentially acting as their bank. No bank anywhere would extend credit without a completed application followed by a thorough credit analysis. Your company should follow these same tried and true credit policies. Once the credit application is completed, the references should be checked and a basic credit report should be run to determine the creditworthiness of the new customer. Credit should be extended as appropriate given the results of the credit analysis. 
Educate the Customer about your Payment Policy at the Time of the Sale
This may seem obvious, but having the sales representative educate the customer about the payment commitment that is being entered into is one of the most effective ways of avoiding late or non-payment issues. If the customer fully understands the terms of the sale and when payment is due this will eliminate this potential payment stall tactic because they will not be able to claim that they didn't know when or how payment was due. 
Offer a Discount
Offering a discount encourages people to pay as quickly as possible. When sending out invoices, offering just a few percent off the total payment if it is made before a certain date can definitely encourage your clients to reach into their pockets. Early payment incentives can be a lot more powerful than you may realize, with even a 2 or 3 percent discount being enough to make sure that your invoices are paid on time, every time. If this isn't working, implementing a late payment fee can certainly deter your clients from choosing to miss invoice due dates.
Send Invoices Promptly
No matter what, always invoice the customer as soon as the sale is complete. Once the invoice has been sent, follow up regularly on a set calendar and do not accept excuses for late or non-payment. Sending invoices electronically can speed up the whole payment process. Using online payment software to send invoices to customers via email means that they will receive the invoice straight away and as soon as it is due, without having to wait for it to arrive by post. Sending email invoices can help to keep those dreaded collection conversations to a minimum, and also allows you to send automated, email reminders regarding when a payment is due or overdue. It is important to monitor invoices that are past due and make personal phone calls if the problem doesn't resolve quickly. 
Monitor the Payment Patterns of Regular Customers
By knowing the payment patterns of regular customers, when something unusual happens, this is a red flag that needs to be analyzed. Perhaps there has been a management or ownership change or the business is experiencing a cash flow problem that could negatively affect their ability to pay. If red flags appear, it is imperative to communicate immediately with the customer and take action to get paid, help maintain the customer relationship or discontinue or postpone future sales. 
Hire a Good Collection Agency
Once an invoice hits 90 days past due, there is already a 26% chance it will never get paid according the Commercial Law League of America. And the chance of collecting declines more than 1% per week thereafter. Collection agencies typically work on a contingency rate, so a fee is only charged if the collection effort is successful, making the risk of hiring a reputable agency basically nil. If an invoice goes without being paid for ninety days or more, it's time to stop wasting valuable time and resources and let the professionals take over. Collection agencies are skilled at getting invoices paid and will work with your client to understand what's stopping them from paying and come up with a solution. 
Dealing with overdue payments is something that all business owners want to avoid. With these handy techniques, you can ensure that your customers pay their invoices on time so that you can focus on your company rather than chasing past due invoices.
The post How to Encourage Clients to Make Timely Payments appeared first on Home Business Magazine.