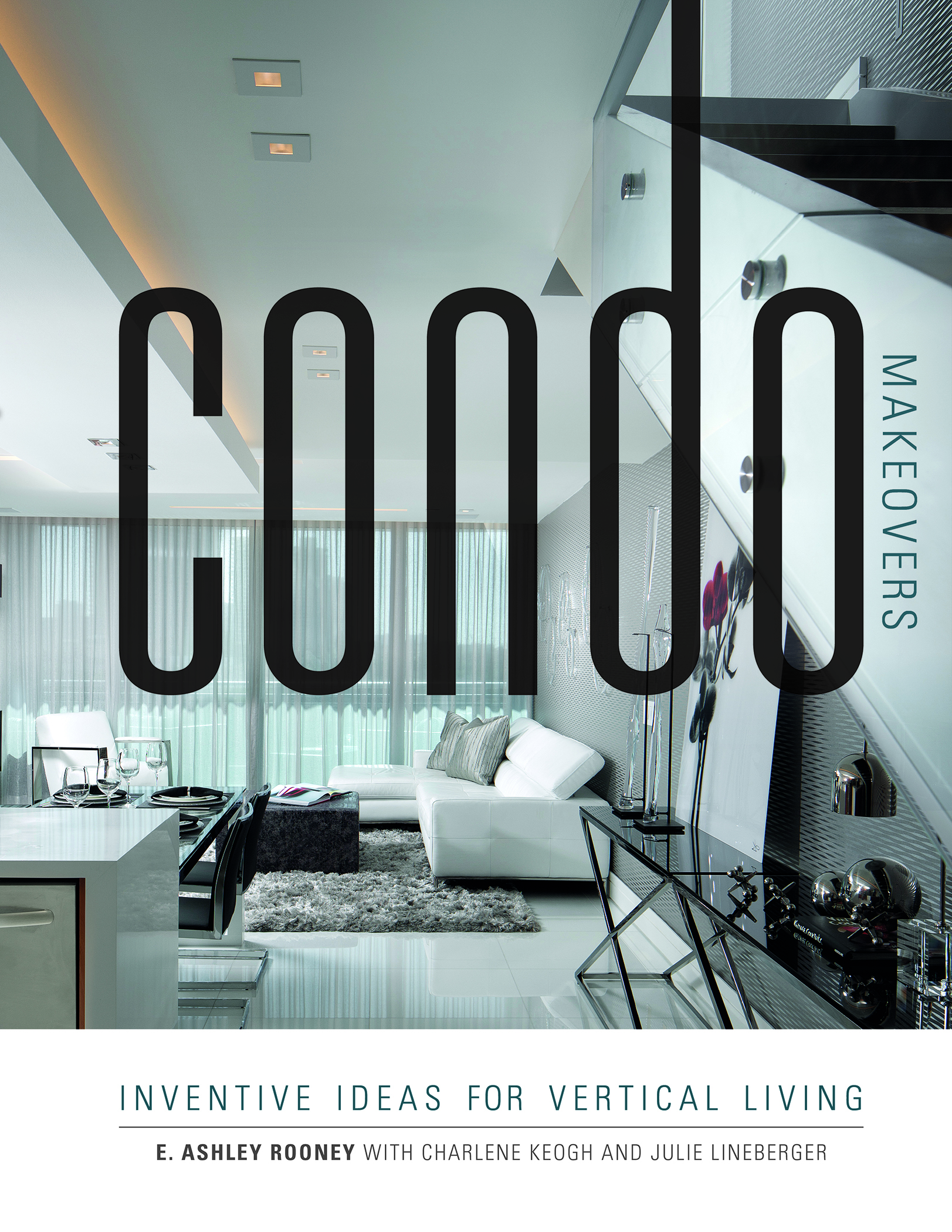 Schiffer Publishing, Ltd., is pleased to announce the release of Condo Makeovers: Inventive Ideas for Vertical Living by E. Ashley Rooney with Charlene Keogh and Julie Lineberger featuring condo renovations, from making a ceiling look taller to sculpting space with light.
High-end condo and apartment renovations have their own special challenges. Lifestyle changes, space limitations, board and management approvals, frequency of usage, flexibility requirements, re-sale value . . . these are just a few of the issues to consider. Rooney showcases a wealth of solutions sure to inspire and educate anyone contemplating a condo or apartment project.—Anne Marie Soto, Consultant ASID NJ Chapter
---
---
For those interested in creating a one-of-a-kind home in a condo or apartment building, this book offers a voyeuristic peek at the way people design, construct, and accessorize these often challenging spaces. Thirty beautifully photographed projects illustrate how their designers overcame the constraints of high-rise living to enhance the owners' comfort. Learn how one architect brought elusive light into the center of a condo in Washington, DC's Dupont Circle neighborhood, visit the "stair bridge" in a Vermont ski condo, and observe the visual tricks used to open a Florida penthouse to ocean views. See how designers are raising the bar on an increasingly popular housing type, whether it is an urban pied-a-terre or an airy condo on a California beach.
Size: 8 1/2″ x 11″ | 220 color photos | 176 pp
ISBN13: 9780764351303 | Binding: softcover | $34.99
About the Author
Ashley Rooney is the author of more than a dozen books on art and architecture, including Green Homes (2008), Asian-Inspired Architecture and Design (2010), and LEEDing the Way (2015). Her award-winning books provide the opportunity to see an eclectic selection of awe-inspiring homes and meet their architects. Having written this book, she is threatening to leave her snowblower, garden, and 1830s house for a modern condo.
About the Publisher
Schiffer Publishing, Ltd. is a family-owned, independent publisher of high-quality books. Since 1974, Schiffer has published thousands of titles on the diverse subjects that fuel our readers' passions. From our traditional subjects of antiques and collectibles, arts and crafts, and military history, Schiffer has expanded its catalog to publish books on contemporary art and artists; architecture and design; food and entertaining; the metaphysical, paranormal and folklore; and pop and fringe culture, as well as books for children. Visit www.schifferbooks.com to explore our backlist of more than 5,800 titles.
The post Inspiring Interiors from the Watergate to TriBeCa, Beacon Hill to San Clemente, California appeared first on Home Business Magazine.