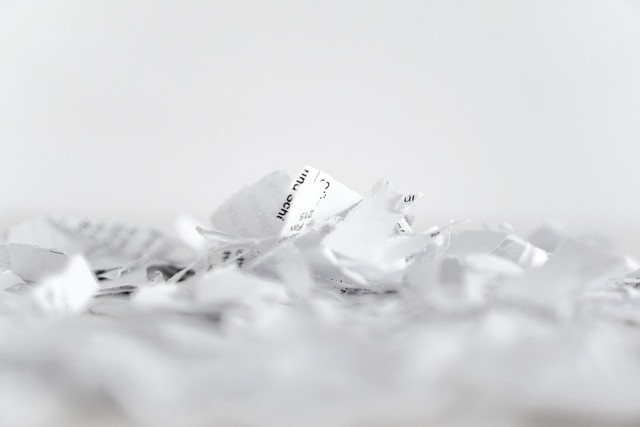 Environmentally friendly disposal company, Envirowaste recently published a study from more than 800 businesses in the London area. Envirowaste asked businesses in our nation's capital the question:
"Which of the following documents do you most commonly dispose of?"
The results were astonishing. Enviro waste London found that a staggering two- thirds of companies in London do not shred their confidential documents.
This is even more surprising, especially as there is a £500,000 fine for failing to comply with the rules regarding confidential waste under the Data Protection Act.
70% of the finance industry don't shred their confidential documents
From the survey, what is most concerning is that client contracts in particular are frequently mishandled, with 52% of companies failing to destroy them correctly.
Last year in London, Envirowaste picked up 1.2 tonnes of confidential waste. Despite this increased awareness of identity fraud and data breaches, they still occur far too often.
Why should you be shredding your confidential documents?
Any breach of your confidential documents can shatter your reputation and hurt you financially. This sensitive information must be treated with the required levels of confidentiality. But client contracts, credit card information and financial analysis often just can end up in the bin. The only way this documentation can be safeguarded against misuse is to shred them.
A shred all policy on confidential documents is highly recommended to ensure they don't fall into the wrong hands; to safeguard the reputation and to protect identities.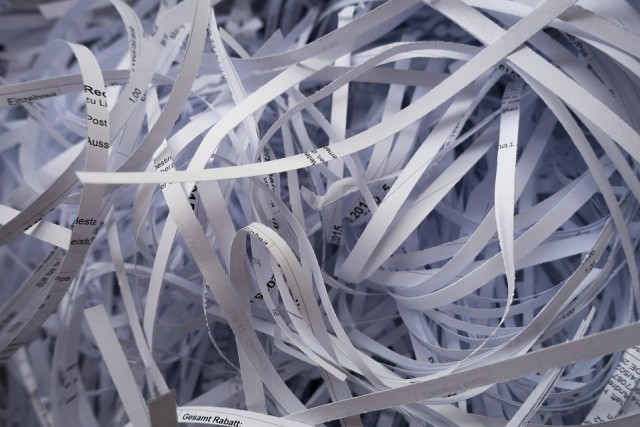 Although it may be a menial task, anyone handling the documents should be fully vetted with thorough background checks.
Owner and CEO of Envirowaste, James Rubin says "We're getting better at protecting ourselves online, but companies need ensure policies around confidential documents are being followed. There may be a false sense of security that comes with recycling, but shredding documents beforehand ensures nothing slips through the net."
How can your business manage and organise confidential data securely?
As the law requires businesses to keep certain documents for a period of time, you will need a system that keeps them organised and confidential. Here are a few tips to get you started:
Destruction Dates
Confidential documents need to be stored away.  You should also mark them with a disposal date. Boxes containing files need to be marked clearly with it's content in an area which is easily visible.
Limiting Access
You should also limit access to the files in storage and continue this method throughout the company. This will minimise the risk of fraudulent behavior occurring.
Disposal Services
A service like Envirowaste will ensure confidential documents are disposed of safely and securely, with a certificate once completed. Envirowaste also make sure the materials are recycled once destroyed. Making sure confidential documents are placed in opaque bags and containers on collection will not draw attention to what's inside.
---
---
The post Is Incorrect Disposal of Confidential Documents Harming Your Business? appeared first on Home Business Magazine.