Marc Gordon, marketer and strategist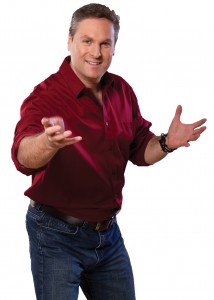 Many covet Marc Gordon's services as a marketing expert, speaker and strategist. His articles appear in more than 200 periodicals worldwide. After 10 years of owning an automotive equipment importing and manufacturing company, Gordon felt ready for a change and wanted to "commute down the hall" so he could spend more time with his family.
Now operating a full-service marketing agency, he oversees projects involving strategy, print, web, PR and promotion, all from his home. His core team of eight specialists also work from their homes.
Gordon acquires most of his new business from networking and word-of-mouth. He doesn't market his business externally. "Social media is more of a PR tool that allows me to stay relevant as a marketing professional," Gordon said. He maintains a strong presence in the hospitality, medical and mining industries, with a client base that is both business-to-business and business-to-consumers.
"Startups are the most fun to work with although they usually have the tightest budgets," Gordon said. He has grown the business to the point where he can turn away clients who would "be difficult to work with or not value my services," Gordon said. "When I first started, I took every new client, regardless of how crazy they were. The result was more stress than revenue."
Working at home provides advantages for Gordon. He enjoys operating a business with lower overhead, less commuting time, easy access to the office at any time, and an ability to schedule non-business related activities into his day, which he calls the biggest perk of all. Before starting his home business, volunteering for chaperoning a field trip would have been difficult, but is now a favorite way to take a break from work.
Gordon hopes to grow his business to the point where he works fewer hours and is able to hire more people to grow his team. He also wants to expand his public speaking and consulting roles. "I could never see myself having an external office again," he said. For more information, visit http://marcgordon.ca.
The post MILLIONAIRE Spotlight – Business Services appeared first on Home Business Magazine.