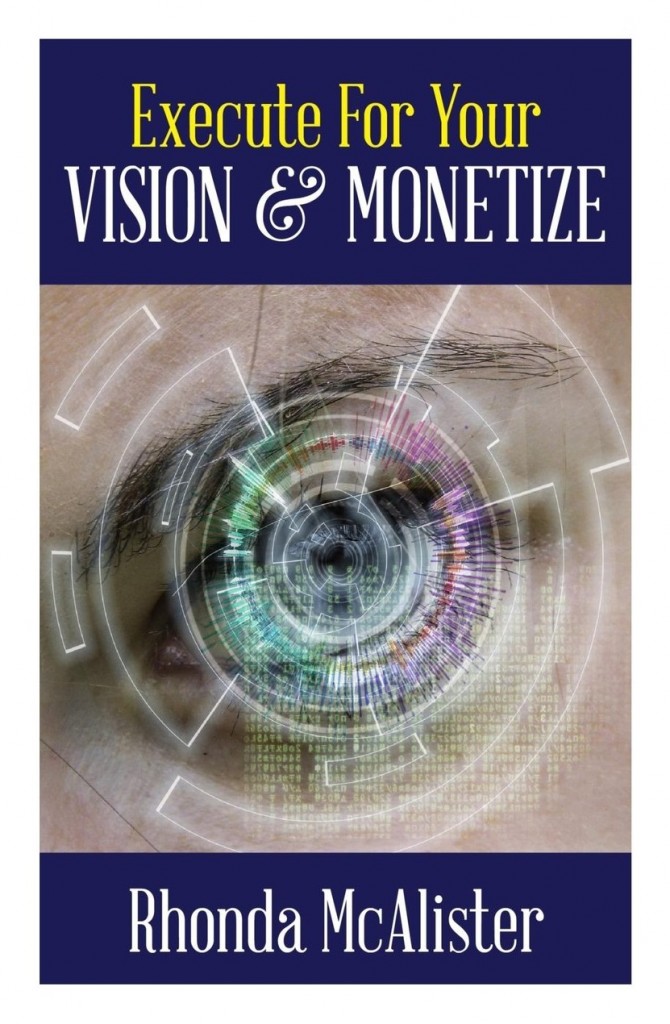 Entrepreneurs looking for additional ways to boost their income now have a new resource to help them, following the launch of the new book, "Execute for Your Vision and Monetize."
Written by Rhonda McAlister, "Execute for Your Vision and Monetize" is a dynamic resource that provides entrepreneurs with valuable lessons on how to monetize their gifts and talents. The book provides a wealth of information on how to:
• Turn a hobby into a money-making business
• Find different income-earning platforms
• Monetize a business using social media
A successful entrepreneur herself, Rhonda wrote the book from a place of experience. Over the years, she has harnessed her talents to create The McAlister Enterprise– a company committed to helping small businesses build their brands. She is also motivational speaker, business coach, trainer, mentor and Amazon Best Selling author of a number of books.
When asked about the inspiration behind the book, she said: "There are so many people out there are sitting on gold mines. They have talents and skills but are in a quandary on how they can make more money to improve their lifestyle, or even dig themselves out of debt. I wanted to provide a resource for these people and empower them for success."
"Execute for Your Vision and Monetize" is an excellent resource for talented and gifted individuals who want to maximize their earning potential with information and tactics that actually work. The book is available on Amazon.com for a retail price of $15. For further details visit: https://www.createspace.com/6126571.
The post New Book Empowers Entrepreneurs to Monetize Their Talents and Gifts appeared first on Home Business Magazine.