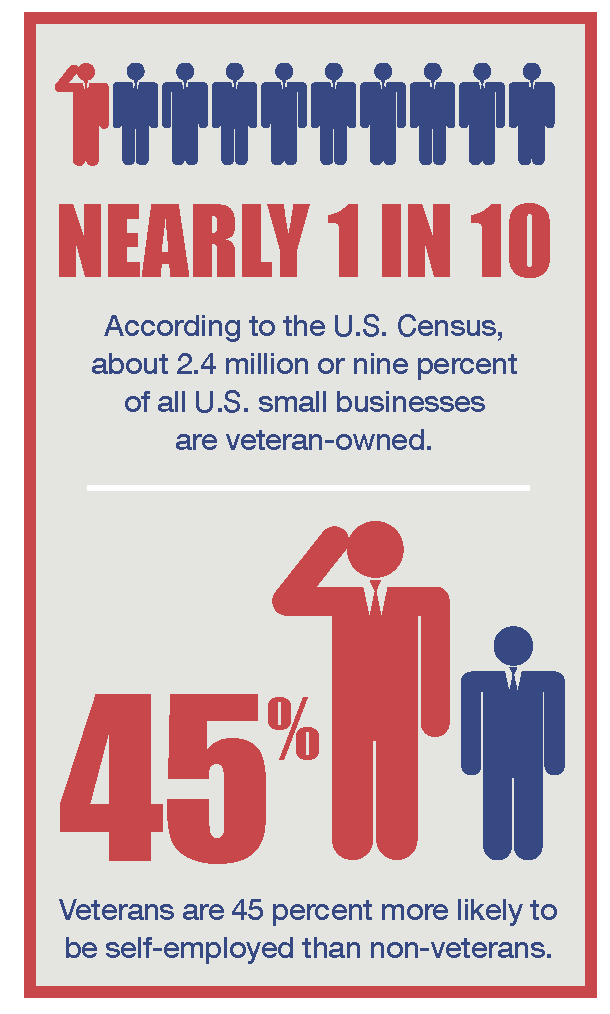 For the first time ever, Minnesota's veterans will have access to a free entrepreneurship training course called Boots to Business Reboot (Reboot).  Hosted by the U.S. Small Business Administration (SBA), with help from several local and national partners, Reboot is a two-step training program that helps veterans learn what it takes and prepares them to dive into business ownership.
Minnesota veterans are invited to take the first step of Reboot at a class held on two consecutive Fridays from 9:00 a.m. to 5 p.m.,May 13 and May 20, 2016, at Metropolitan State University, St. Paul Campus, 700 East 7th Street, Library Rooms 301 & 302 Saint Paul, MN 55106.
Boots to Business has been designed specifically for transitioning Service members. It caters to all pay grades, enlisted and officer, as well as military spouses. Participants include Service members transitioning after initial service commitments all the way through those retiring from a career of service.
The sessions are free but space is limited and registration is required. Register at: http://boots2business.org/reboot/
In step one of Reboot, veterans will get an overview of business ownership and business plan development, a practical exercise in spotting opportunities and an introduction to available public and private resources.
Veterans who complete this two day course will then be eligible for step two: an eight-week online Foundations of Entrepreneurship course led by the Institute of Veterans and Military Families at Syracuse University.
Partnering with the SBA to present the Boots to Business Reboot program are Metro State University, SCORE, Small Business Development Centers, the Veterans Business Outreach Center and the Women's Business Centers.
The post New Way to Help Minnesota Veterans Get Started in Small Business appeared first on Home Business Magazine.