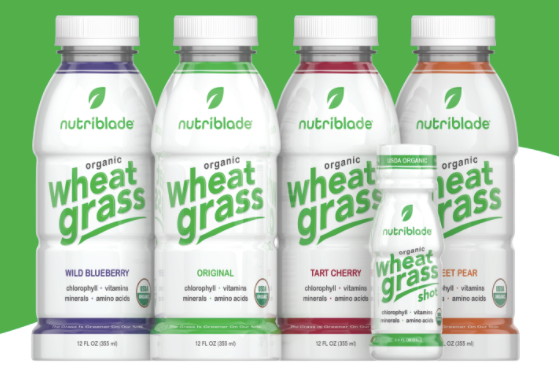 With NutriBlade's USDA Organic Wheatgrass Shot, consumers will be able to tap into natural energy and nutrition whenever and wherever the road leads.
NutriBlade is the creator of America's first and only ready-to-drink ​organic ​wheatgrass beverages and now the first purely formulated–and wildly convenient–​organic ​wheatgrass shot.
---
---
They've done all the heavy lifting of sourcing, growing, and juicing the most powerful superfood on the planet, so more people can have access to its many immunity and energy boosting benefits.
"Wheatgrass is one of the best things you can consume to remove toxins, get more energy, and replenish vital vitamins and antioxidants," explains NutriBlade founder Tony Marks. "With our shot, there's no expensive equipment or time-consuming juicing process. It's just grab, go, and enjoy."
The shot is a natural alternative to the typical energy ​shot​, and the perfect boost before hitting the gym, meeting friends, or heading into work.
Each quick and convenient shot contains 13 vitamins, 12 minerals, 20 amino acids, and 20mg of energy generating chlorophyll. This chlorophyll helps build one's blood count; remove toxins, heavy metals, and cancer causing agents; and promote oxygenation in the body.
"Wheatgrass has long had a stigma attached to it for being ​time consuming ​and not easily accessible," said Marks. "We've effectively removed these barriers of entry so we can share its amazing benefits with the world."
Each shot is non-GMO; vegan; gluten-free; dairy, nut, and soy free; and contains no artificial colors, flavors, or preservatives. NutriBlade is made in the USA and bottled in BPA free bottles for quality and peace of mind.
For additional information, please visit www.nutriblade.com.
The post Nutriblade ​Organic​ Wheatgrass Shot appeared first on Home Business Magazine.