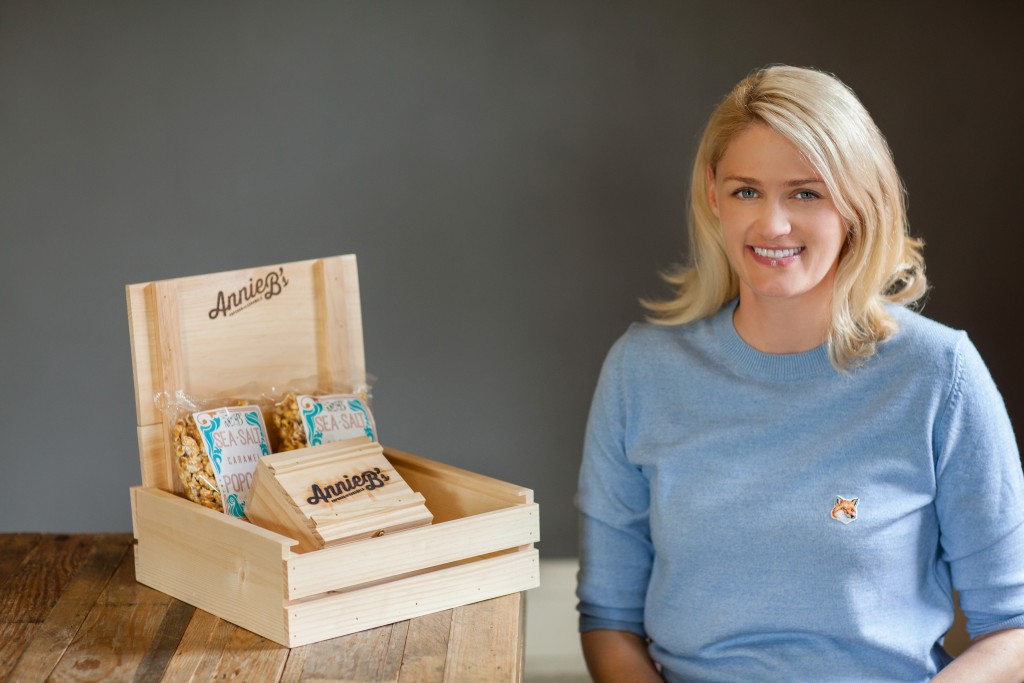 Mompreneur's Caramel Company Rebrand Leads To The Honored Recognition
By Home Business Magazine
When Amanda Henke was pregnant, she was craving caramels like crazy and wanted to make them at home using natural ingredients. After many attempts to make caramels in her own kitchen, she was introduced to Annie B's, a company that has been making handcrafted caramels and popcorn in small batches since 1978. The caramels were so delicious and the timing was so perfect, that Amanda and her husband purchased the company in 2013.
Amanda and Annie B's have their treats in small businesses across all 50 states. They pride themselves on using local and natural ingredients and offer a completely gluten-free product line. Each beautifully wrapped caramel is slow cooked in copper kettles, so they have a truly delicious buttery flavor and smooth texture — handcrafted the way candy used to be made in eras bygone. Annie B's caramels are so good, that Oprah named them one of her "favorite things!"
Prior to taking over Annie B's, Amanda and her husband worked in marketing for higher education and management in the snack manufacturing industry. Amanda and her husband manage all aspects of Annie B's and target two main markets: women ages 30-65 and, on the wholesale side, small family businesses like theirs. Rather than implementing large advertising campaigns, Amanda says she takes a "grass-roots approach" to promotion and relies on excellent customer service, word-of-mouth, and social media marketing.
According to Amanda, working from home has many advantages "I love the flexibility, the freedom to work in jeans and a baseball cap if I wish, not having to spend time and money on a commute, and being able to have our dog, Jiffy, in our office all day," Amanda says.
Being honored as one of Oprah's Favorite Things in 2014 has been Annie B's biggest business achievement thus far. "When we took over in 2013, we did a brand refresh that attracted the Creative Director from O Magazine to our booth at a show," Amanda says. "I believe trusting ourselves to update the brand to fit our vision was the initial contributing factor for such great recognition."
And where does she see Annie B's in 3 years? "We would like to expand our product offerings beyond caramels and popcorn, but we haven't clearly defined what those products might be yet." Visit www.anniebs.com. HBM
The post One of "Oprah's Favorite Things" appeared first on Home Business Magazine.