While he can now look back on the huge success of starting fifteen businesses and providing game-changing coaching to over 2,000 clients, Ian Juul is quick to remind himself that it all started at the age of ten, when he unconventionally stepped into the world of entrepreneurialism by trading wild birds.
Safe to say, Juul has learned a lot and boasts seemingly-boundless wisdom to share. For the first time, much of that wisdom has been compiled into a new "how-to" book for those looking to emulate Juul's success.
'2015 Businesses: Learn and re-learn what makes businesses succeed, grow and survive' isn't your standard business book written from the sterile world of some university faculty office. Instead, it's the work of a man who still rolls up his sleeves and gets down-and-dirty daily, through active entrepreneurship. In short – there's nothing else like it currently on the market.
Synopsis:
Ian Juul was born into an entrepreneurial family and had his first business at age ten, trading wild birds. Now formally qualified in business management and finance, he has consulted to at least 2000 businesses. He has also owned 15 businesses across several continents. This book is an easy read, packed full of wise words and experiences, as well as some 'Business 101' reminders. For those considering starting their own business and for those managers already in business, this is a MUST read. Learn and re-visit what makes businesses succeed, grow and flourish. The book will stimulate your creativity and problem-solving abilities, making you a better manager.
"I thrive on coaching, and wanted a way to share all I have learned with people around the world; people whose businesses I cannot personally visit," explains Juul. "Trying to pick through all I have learned and condense it into a coherent "blueprint" was no easy task, but I'm delighted at the final product I've produced. I see it as a holistic yet succinct guide to the vital success levers in business that few other books dwell on."
Continuing, "For example, poor risk management is something that sinks businesses that would otherwise be wildly successful, but you just don't see many books talking about it. The dangerous thing is that many booksdo advocate entrepreneurs throwing all of their time and money at an idea (the philosophy is that "gung ho" is the only way to do things). I instead teach entrepreneurs to look at their goals, critique the resources available to them and learn to act according to their own individual risk tolerance. Some ideas are worth pursuing slowly, or even not at all. Proper risk management ultimately allows people to zero in on that golden idea and ensure it comes to fruition properly. A difference approach? Yes! But it saves tons of debt and heartache in the long run. That's just one example…"
Critics agree the book is powerful. For example, one Amazon reader comments, "An incredibly thorough, up-to-date, and well-written guide to business success that explains the nuts and bolts of business from the ground up. From the basics of understanding risk, to managing cash flow and managing people, there doesn't seem to be any stone that isn't unturned here. Juul discusses legal implications of owning a business, having a business plan, marketing, and much more in this guide that should be sitting on the corner of every business manager and owner's desk. Easy to understand and guaranteed to improve your business."
Grace A. adds, "This is a book that has really enhanced my understanding of crucial skills needed to run a cutting edge business. The information on strategies was really pivotal for me, and I found the information on creativity and problem solving to be packed with well researched points and advice that has really improved my management skills. Truly useful and I think people of all ages will find them as intriguing as I did. From fundamentals to more advanced parts, this book covers a lot of ground. I would highly recommend this one."
'2015 Businesses: Learn and re-learn what makes businesses succeed, grow and survive' is available now: http://amzn.to/1NHoHxt.
Also check out Juul's first book, 'Small Business Survival Handbook', which shot to acclaim in 2002 and was even selected as course material for University Business Economics students in South Africa:http://amzn.to/1qGNd6x.
About the Author: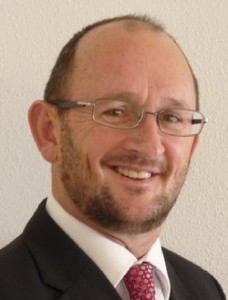 Ian Juul was born in Zimbabwe and completed his tertiary education in South Africa. He has lived in several Countries and now resides in Sedona, Arizona. Ian Juul loves entrepreneurship, creativity and problem-solving and published his first book, 'Small Business Survival Handbook' in South Africa in 2002 and a second Edition in 2006. He had his first business at age ten, trading Wild Birds and now owned fifteen businesses. He thoroughly enjoys Photography and does recreational cycling and running to stay healthy.
The post "One-Stop Business Guide to Success" appeared first on Home Business Magazine.