Psychotherapist Helps Clients Achieve Happiness and Fulfillment Through His Life Coaching Business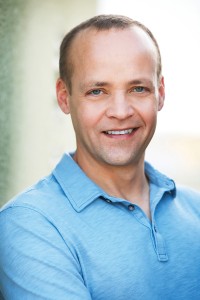 Psychotherapist Jim Hjort, LCSW, was just 10 years old and homeless when he thought of the idea for Right Life Project, an agency that helps people achieve the richest and most fulfilling lives possible. His interest in starting this life coaching business later gained momentum when he wrestled with depression throughout his early adulthood, despite having built a successful career in business. After decades of researching all manner of theories for fulfillment in life, Jim set out and launched his successful home-based life coaching business in 2013.
Right Life Project helps people understand how to handle the psychological, social, physical, and vocational dimensions of their lives in ways that enable them to be happier and more fulfilled, and to reach their full potential. "I provide people with the framework, guidance, and support to meet and exercise their deepest, unique needs and capacities in these areas," Jim says.
Prior to founding Right Life Project, Jim worked as a psychiatric social worker, providing psychotherapy and case management services to people with severe mental illness. Before that, he worked in the private equity field, making high-yield debt investments in large hotel portfolios. Now, Jim manages Right Life Project from his home-based office. According to Jim, not having to commute, go to the cleaners, and prepare work meals is the greatest advantage of working from home. "The elimination of time 'overhead' is great, as it frees up several hours per week to pursue my mission," Jim says.
Jim's primary customers are people with an underlying dissatisfaction with their interpersonal relationships or career, as well as those who suffer from the sense that they lack direction or purpose. "We work with anyone who could use help in removing obstacles to the meeting and exercising of their unique constellation of human needs," Jim says.
Jim promotes Right Life Project via his blog and podcast, authoring content for print and online publications, strategic use of social media, and in-person marketing via lectures, workshops, and classes in academic, commercial, and public settings. His greatest business achievement is "whenever a coaching (or psychotherapy) client, reader, or listener tells him he's helped them make positive change." In three years, Jim hopes to see Right Life Project with an improved (national) name recognition, a more robust corporate, executive, and creative-industry clientele, and new forms of service delivery. www.rightlifeproject.com
The post Reaching Full Potential as a Home-Based Life Coach appeared first on Home Business Magazine.