When you start a business that requires you to have office space, you have two options. Either you can rent your office space or you can purchase one. It can be difficult to tell which is best as they each have their own set of pros and cons. It all depends on what is most important to you and to your business.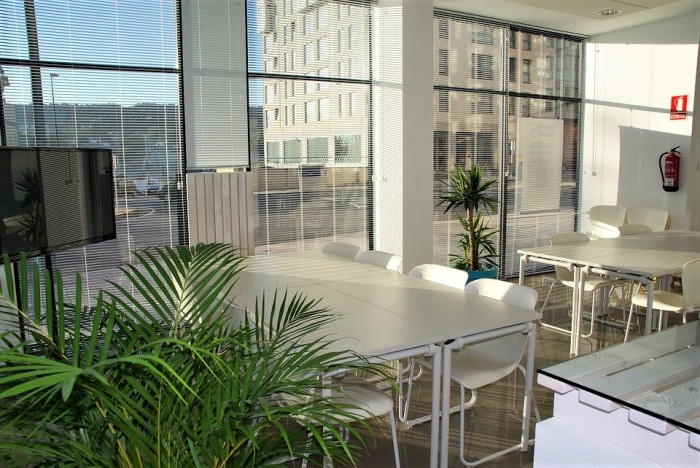 Pros Of Renting Office Space
Prime Location: If you are hoping to find a space in a prime location, such as in an area with a great deal of foot traffic, you will be better off renting rather than buying. Most of the prime storefront locations have been bought by real estate investors years ago in hopes of making money by leasing it out. Renting will usually get you in the best location.
Free Up Your Business Capital: If your money isn't tied up in your real estate, you can use the extra money on things that will help grow your business. Also, if you purchase office space and need a loan, you may not be able to if you are still paying on your property loan.
Maintenance and Time: When you own your office space, all of the maintenance and the time that it takes to get it done would rely on you. If you rent, your landlord will hire an office cleaner, a street sweeper, and a company who specializes in commercial window cleaning. You won't need to worry about doing these things yourself or hiring someone to do them for you.
Cons of Renting Office Space
No Guarantees: Since you are renting and not buying, you need to worry that your rent can increase over time. When your lease expires, your landlord has the option to not renew it. This can be very bad for your business.
No Equity: Since you are paying your landlord's property loan, you aren't building any equity in the property which could be financially beneficial for you and your business if you owned the property.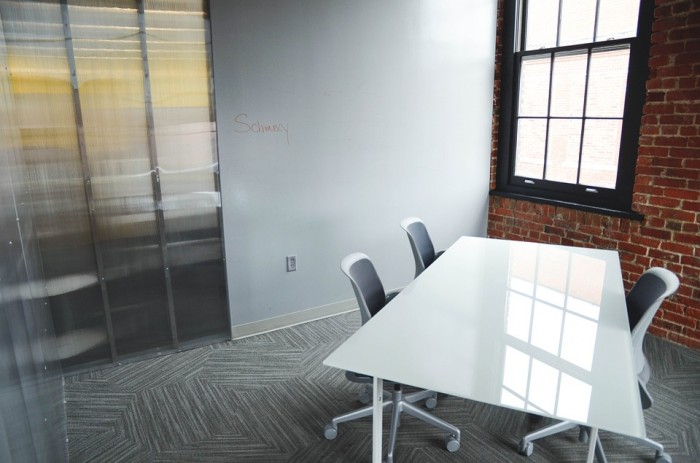 Pros of Buying Your Office Space
Tax Deductions: Owning the space that you run your business from provides tax deductions on your mortgage interest and property tax.
Extra Income: If you own the office space and there is an adjacent space for sale, you can buy both and rent one out for additional income.
Property Appreciation: The office space that you buy will appreciate over time. If you decide to sell when you retire, you will be able to make some money to put towards your retirement fund.
Cons of Buying Your Office Space
High Upfront Cost: It can be expensive to buy your office building outright. You would need the money for the down payment, the closing costs, and maintenance. This can be very costly. If you tie all of your money up in buying the property, you won't have much left over to run the business with.
No Flexibility: If you own your building and your business grows, you will need more space. Owning means that you cannot pick up and leave. Selling the property and buying a new one can take time that you may not have.
Maintenance and Insurance Costs: If you own your office space, you would need to purchase property insurance. Also, you would be responsible for all of the building maintenance which can be costly if something were to go wrong.
There are pros and cons of both renting and buying. What you choose to do would first depend on the needs of your business and what you expect in the future. It also depends on your finances.
---
---
The post Renting Vs Buying an Office Space – Which is Better? appeared first on Home Business Magazine.