The U.S. Small Business Administration (SBA) is now accepting nominations for its 2017 National Small Business Week Awards, including the annual Small Business Person of the Year. Since 1963, National Small Business Week has recognized the outstanding achievements of America's small businesses for their contributions to their local communities, and to our nation's economy.
---
---
SBA Awards given at the national level include the following:
Small Business Person of the Year
Exporter of the Year
Phoenix Awards for Disaster Recovery

Phoenix Award for Small Business Disaster Recovery
Phoenix Award for Outstanding Contributions to Disaster Recovery, Public Official
Phoenix Award for Outstanding Contributions to Disaster Recovery, Volunteer

Federal Procurement Awards

Small Business Prime Contractor of the Year
Small Business Subcontractor of the Year
Dwight D. Eisenhower Awards for Excellence (for large prime contractors who use small businesses as suppliers and contractors)
8(a) Graduate of the Year

Jody C. Raskind Lender of the Year
Small Business Investment Company of the Year
Awards to SBA Resource Partners

Small Business Development Center (SBDC) Excellence and Innovation Center Award
Women's Business Center of Excellence Award
Veterans Business Outreach Center of the Year
Information on all the national awards and instructions for applying can be found at https://www.sba.gov/nsbw/nsbw.
Each year the SBA's Minnesota District Office participates in National Small Business Week by recognizing outstanding local small business owners and those who help them start and grow their businesses. The SBA Minnesota District Office will recognize individuals and businesses in the following categories:
Encore Entrepreneur
Family-Owned Business
Minority Champion
Minority-Owned Small Business
Veteran-Owned Small Business
Veteran Champion
Women-Owned Small Business
Women in Business Champion
Young Entrepreneur
Details on who qualifies for each award and how to apply can be found at https://www.sba.gov/content/minnesota-small-business-week-awards.
For tips on how to submit a winning nomination, visit https://www.sba.gov/blogs/how-submit-winning-national-small-business-week-award-nomination.
All nominations must be submitted by Monday, Jan. 10, 2017.  All awards, both local and national, will be given in celebration of National Small Business Week, April 30 – May 6, 2017.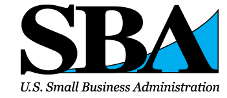 # # #
About the Small Business Administration
The U.S. Small Business Administration (SBA) was created in 1953 and since January 13, 2012 has served as a Cabinet-level agency of the federal government to aid, counsel, assist and protect the interests of small business concerns, to preserve free competitive enterprise and to maintain and strengthen the overall economy of our nation.  The SBA helps Americans start, build and grow businesses.  Through an extensive network of field offices and partnerships with public and private organizations, the SBA delivers its services to people throughout the United States, Puerto Rico, the U.S. Virgin Islands and Guam. http://www.sba.gov/mn.
The post SBA Now Accepting 2017 Small Business Week Award Nominations appeared first on Home Business Magazine.