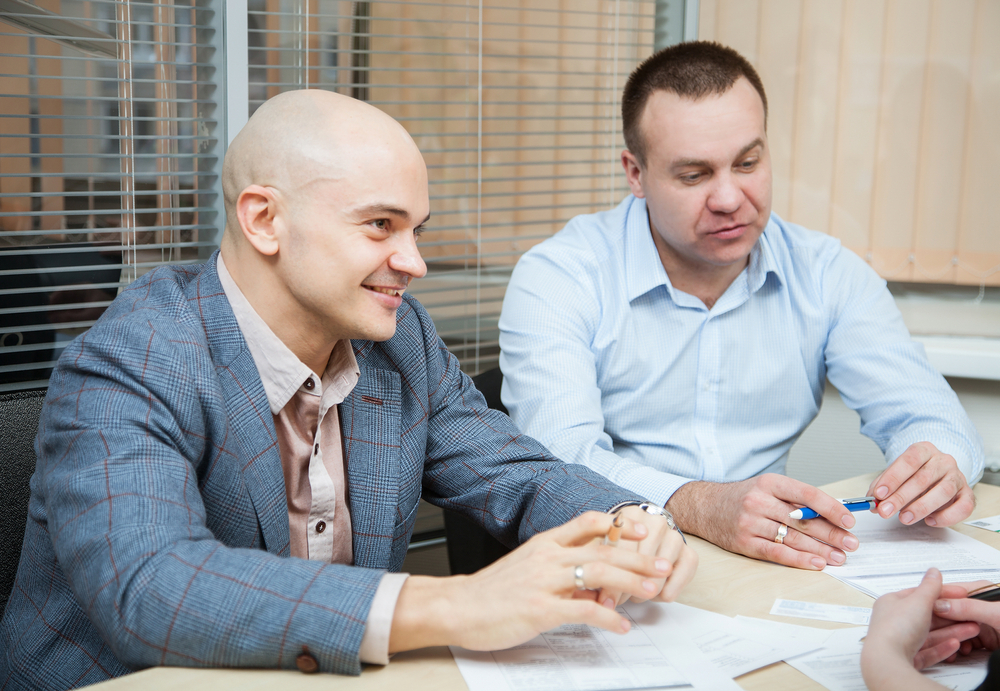 Technology is transforming the sales industry, and bringing new challenges. Thanks to the Internet and Social Media platforms, today's customers have all the power. They expect nothing less than a superior customer experience. And if they don't get a superior experience at every touch point from your customer service agents they will post a bad review for all the world to see, and go to a competitor.
What sales skills can transform an average customer experience into a superior one?
In today's impersonal world the answer to that question is "soft skills" aka "social skills". Many of these skills come naturally to your employees. And for those that could use some improvement in this area, the good news is that soft skills can be taught and reinforced.
The key to properly training employees on soft skills, whether in a small business setting or a larger, more established company, is to implement an effective, system-dependent sales training program that can readily scale as your sales staff grows. To that end here are some tips to help you scale your sales training the right way.
Train Product Experts
Regardless of how great your sales rep's soft skills are they need to have a working knowledge of your company's products and services before they can even think about providing great customer service. Key areas that trainings should focus on are:
Knowing the origin story of each product or service and how to tell it without sounding like robots
Knowing the functionality of what is being sold, along with its key features and benefits
Knowing and clearly conveying the value proposition of each product or service
Knowing the key business cases for what is being sold
Knowing what competitors are offering similar products and services
The better a sales rep understands what is being offered, the more effective they will be at seeing things from the customer's point of view to better meet their needs.
Train Patient, Effective Listeners
Having a solid grasp of what they are selling helps sales employees concentrate on the two soft skills that are foundational to a great customer experience: being patient and listening effectively. When customers realize that they have found an empathetic ear they are more willing to trust and to lower barriers. And not feeling rushed helps customers open up to voice their real problems, needs, and concerns so that customer service reps can help them find the best possible solution.
When it comes to the different types of training methods that are the most effective in helping customer facing employees become more patient and hone their listening skills, role playing with various problematic customer service scenarios that they may face is an invaluable training tool.
Train Great Communicators 
As valuable as patience and effective listening are in the customer service experience, those skills are only half of the equation. The other half of establishing a healthy dialog is having solid communication skills. For customer service reps this isn't about being wordy. It's more about being able to reduce complicated concepts into clear sound bytes so that customers understand completely what they are being told. Once a customer's needs or concerns have been identified, the sales rep must be able to relay to the customer all information pertaining to the solution of the problem clearly and simply.
Understanding cultural nuance and the context of customer questions and concerns is another communication challenge that sales reps are facing more and more. When employees lack the ability to factor context into the conversation, misunderstandings can occur that can result in confusion or frustration on the part of the customer. As a result, sales trainings need to be more focused on understanding and correctly responding to nuance and context.
Allow Employees to Let Their Personalities Shine
Siri and other voice-controlled personal assistants may be fine for your customer's personal smartphone, but you can bet that when they engage with your sales representatives, they want to know that they are talking to an actual human, not a robot. Allowing employees to be themselves and let their own unique personalities shine when dealing with customers is more about creating a healthy corporate culture than it is about formal trainings. When your employees recognize that you actually want and trust them to be themselves they will provide your customers with a critical component to a superior experience, a genuine human interaction.
Train Away Fear of the Unexpected
In the unpredictable world of sales, just about anything can happen. When training employees, make sure they understand that unexpected things can and will occur. Unpredicted problems will rear their ugly heads. Customers will react in unexpected ways. Training employees to expect the unexpected, and teaching them how to react when these situations occur will help to mitigate their fears and embrace these moments as opportunities to provide superior customer service that leads to long term customer loyalty and advocacy.
The post Scaling Sales Training the Right Way appeared first on Home Business Magazine.