Succeeding on a social network can seem like pure wizardry, but you can be your own wizard. Paying attention to your social media accounts, consistently updating and engaging directly with your followers can be a great way to generate traffic. But it will take a little bit of time, and analysis (wizardry) for you to develop a consistent brand face, increase engagement with your audience, and get the most out the work that you do.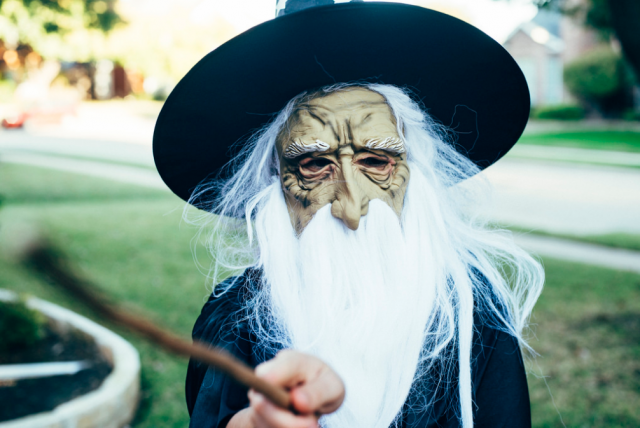 Consistent Face (Brand)
Presenting a unified and consistent voice helps to maintain brand value of your social media message. Inconsistent posting and rare replies paint an inconsistent message to the regular reader of your Facebook, Twitter, IG, or whatever you're on. It looks like you just don't care. And that is important if you have an audience there, or a potential audience to capture.
---
---
Brand consistency is a great way to target an audience and improve your social media pages. It's wonderful to start with a consistent branding base, that you can build off with a consistent messages and posts.Maintaining a consistent brand, that aligns with your company, on your social media pages is a great way to present a dependable message that drives customer loyalty and boosts your authority. Using a single person to maintain your account is one method of keeping that message as clear and on-brand as possible.
You can find an idea about what your online audience might want to read on G-Analytics if you're really unclear on where to start. .
Content Sources
You can make your current content shareable on social media, giving it a few tweaks, like an image or gif to make it more retweetable.  But creating content that is social media specific does not have to be as hard as you think, the social media wizard can create it.
Or you can use it as a way to get your employees engaged and in the forefront of your company message. Employees engaged with company content are profitable and less likely to turnover. Plus, from the horse's mouth, honest, branded content is very digestible for readers who want to know more about the company. It gives off all those awesome culture vibes you've been cooking internally.
Engagement
Getting people to play with your social pages can be rough. No one wants to look at advertisements during their free time (at least not regular people). But a great social media wizard like yourself, or some other wizard can share relevant, entertaining content that brings your excitement for the field to others, in a way that helps people find that exciting content.
Creatively using #
Sharing content is great, your readers probably love it a whole bunch. But people who can't find that content might also love it. You can help them find that fabulous content by using hashtags that relate to the content you're putting out, your niche, and if you can find a golden hashtag that users are into talking about, go for it.
Using hashtags has different rules for success across every type of social media. Pinterest might love that cookie recipe under the #cookie #recipe #yummy, where as Twitter is a little less #recipe prone and might prefer #yummy #cookies #foodporn. There are tons of expert tools and guides on getting the most out of your hashtags, but really diving into the nitty gritty, and making it work for your audience is key. If they like it and consume it online, you should be there with them.
Partnerships
Omg. Did you know that friendship is the spice of life and that you can totes mcgotes make friends on social media? It'll help you reach out to more people and can be mutually beneficial, you could even market together (co-market). If you sell shoes and want to post things with a kickin' sock company who has similar values and vibes, hit them up. Reach out and let them know about your great shoes. How you'd can see their socks in your shoes and your shoes all over their feed. Co-marketing is a super charger for any social efforts, it increases your audience, makes your brand seem more real, friendly and likeable.
You can do the same thing by reaching out to influencers. That tactic is a little less natural and typically costs money.
Make it the best it can be.
Improving your social media can seem like a daunting task, especially if you have fifty different ones. Updating your Facebook, Snapchat, Pinterest, Instagram, Linkedin, YouTube, and Tumblr is exhausting, especially if you are trying to make unique content for each one.
If you're a small company without the massive corporate money to get the most out of each one (not to mention the audience on each one) cut out the unnecessary and avoid social media burnout. Whatever social media platform you have an audience on, and are actively trying to expand do it well, or not at all. Nothing looks worse than a social media site that exists only for customer's to fill it full of questions.
Pick and choose which social media platforms you can use and use those ones as well as you can. Three wonderfully managed, engaged social media platforms that present an on-brand message are way better than five mediocre ones.
The post Seeming Real Online: Being A Social Media Wizard appeared first on Home Business Magazine.