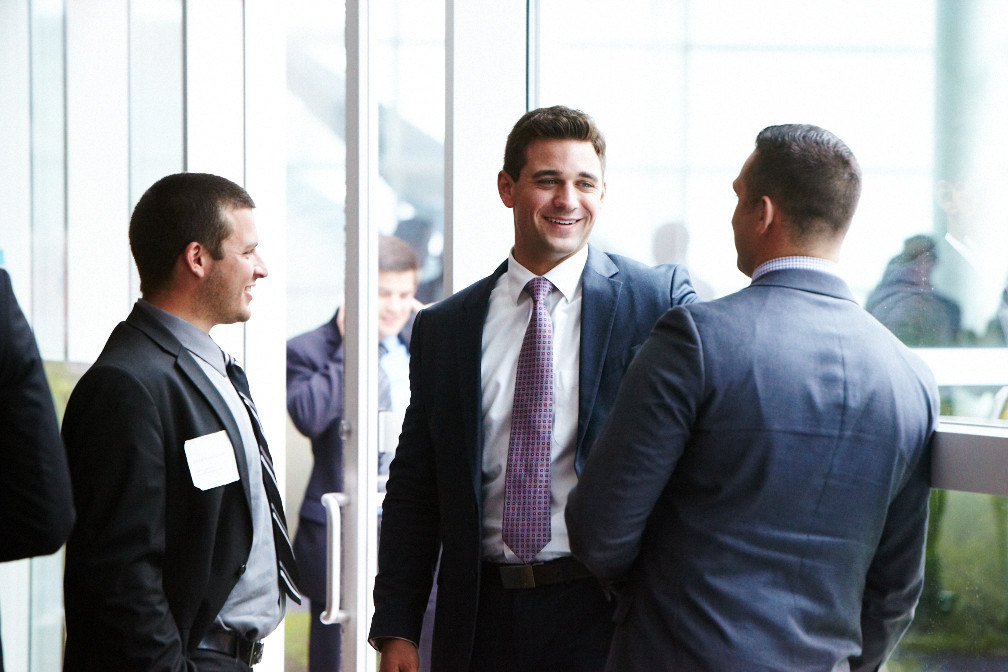 By Matthew Owenby, senior vice president and chief human resources officer, Aflac
Company culture is vital to any business – big or small. With competition for top talent so intense, a salary alone isn't enough to recruit or retain employees anymore. Therefore, it's important that small-business owners have a workplace culture that shows employees they care about their overall well-being. This means having programs in place that promote employees' physical and emotional health, ranging from health and financial wellness benefits programs to career development and workload management.
It is clear that understanding what makes employees happy is no easy task. However, small-business owners can breathe a sigh of relief after a report found that a majority of small-business employees are, in fact, happy. The Aflac 2016 Small Business Happiness Report, which was conducted to gain a better understanding of employee perceptions about working for small businesses, found that 85 percent of small business employees are happy in their current job, and more than half (51 percent) agree that most of or all of their happiness in their current job is because they work for a small business.1
Below are four key elements of a small business that promote a unique company culture to help keep employees happy and help prevent them from looking for another job.
Flexibility
Our philosophy at Aflac is to take care of our employees because we believe that if we do that, each person will naturally take care of the business. With many different generations in the workforce today, including baby boomers, millennials and now Generation Z, offering a variety of benefits that allows flexibility is important to promote a healthy work-life balance. This can include days to work from home, leaving work early on Wednesday to play in a summer sports league, or giving new moms and dads an extra week of paid time off to help care for their newborn.
According to the Happiness Report, 30 percent of respondents noted that flexible scheduling was the best part of working for a small business.1 Proper work-life balance makes employees feel appreciated, which, in turn, makes them more productive and more likely to stay with the company for an extended period of time.
Robust benefits
We already know that employees are demanding more from their employers when it comes to benefits. Therefore, offering robust benefits options at a time when many employers are limiting benefits gives small-business owners a competitive advantage when it comes to attracting and retaining talent. In fact, 65 percent of small-business employees indicate an improvement in their benefits offerings would make them a happier employee.1
Offering supplemental insurance policies, such as disability, cancer and critical illness, allows employees to customize their benefits packages according to their individual needs. These policies can also help workers stay financially stable in the event of an unexpected illness or injury by paying cash benefits to help cover out-of-pocket medical costs or contribute to daily living expenses. Even better, supplemental insurance can be added at no direct cost to the small-business employer.
Career advancement programs
It's important for companies, especially growing ones, to invest in their employees so they can feel more confident about their future within the company. When employees know the company is investing in their career development, they are typically happier, more productive and less stressed about job security.
For example, at Aflac, we launched the Career Success Center in 2014 to help employees explore and understand their career opportunities. The program focuses on mentorship and career development, and employees can connect with more senior leadership to learn strategies for a more balanced work and family life. Small businesses can implement this on a similar level with one-on-one mentor partnerships or by providing employees access to outside career counseling professionals.
Bottom line
Employees expect more from their workplace, and they want to work for a company that has a strong company culture and environment where they feel appreciated. Small businesses have the opportunity to provide an environment that focuses on career development, flexibility and financial wellness programs in order for employees to feel like they are part of a family and working toward the same goal.
The post Small Businesses Excel When it Comes to Employee Happiness appeared first on Home Business Magazine.