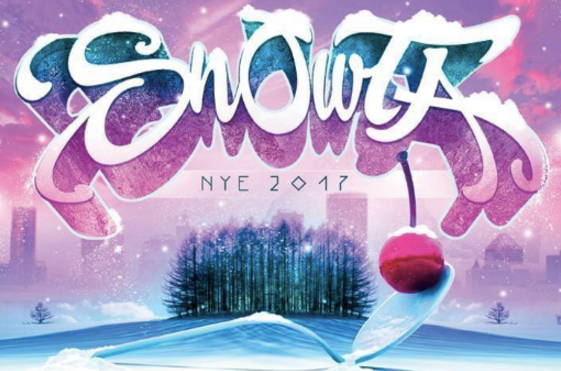 Everyone knows that New Year's Eve is not only the ultimate party night of the entire year–it's a goldmine for music venues and metropolitan hubs. In Minneapolis, there is one celebration that is sure to outrank all others as THE must-attend fête of the last night of 2016: the first annual Snowta NYE Festival. Taking place at the Minneapolis Convention Center on Saturday, December 31st from 6pm to 2am. on New Year's Day, Snowta NYE will bring thousands of music lovers and top acts like Waka Flocka Flame, Big Gigantic, and Infected Mushroom together for the biggest Twin Cities party of 2016.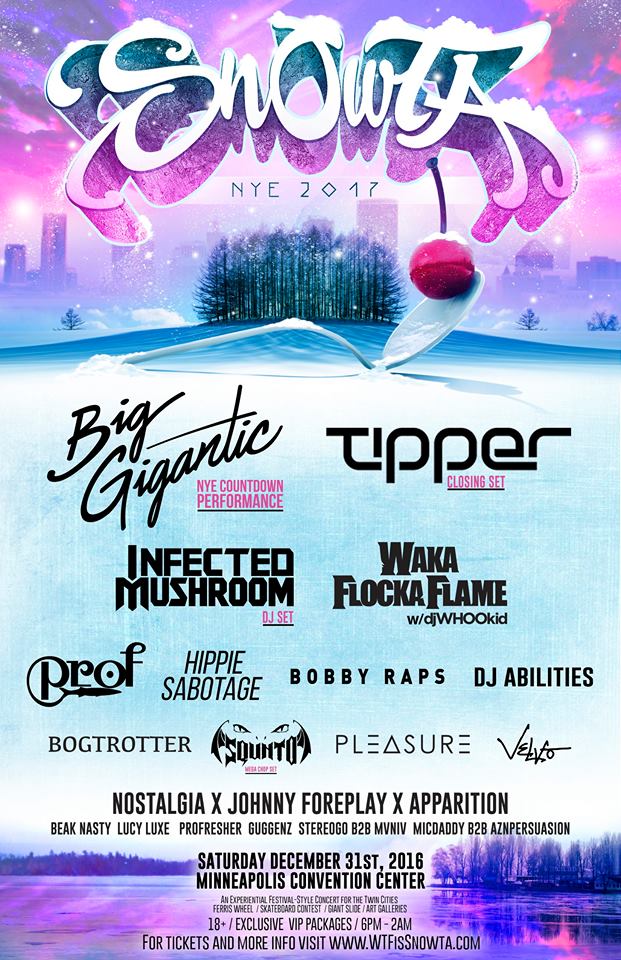 Snowta NYE is a truly experiential music festival that no Midwesterner will want to miss. The line-up also features must-see acts like Tipper, Minneapolis natives Prof and DJ Abilities, Hippie Sabotage, and Bobby Raps. In addition to the vast array of both homegrown and worldwide musical talent, Snowta NYE will also feature interactive art galleries, a giant colorful ferris wheel, a massive slide, an exhilarating skateboarding contest, virtual reality simulations, and much more.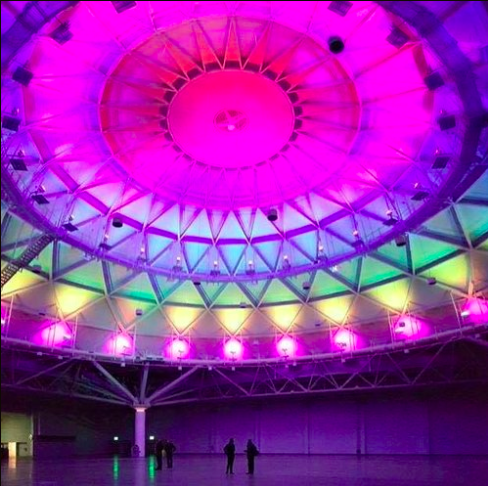 According to Snowta NYE, their mission is to "forever change the way Minnesota celebrates New Years Eve. This is the debut of a revolutionary festival / concert hybrid experience." Snowta NYE will without a doubt turn the world-renowned Minneapolis Convention Center into a true feast for the senses. By combining Minneapolis's top musical talent with amusement rides, masterful art installations, and extreme sports, Snowta NYE offers excitement for everyone.
Tickets are sure to sell out to this much-buzzed-about event, so don't wait! General Admission tickets are now $110 and up. VIP tickets are $139 and up and treat guests to an exclusive viewing area in front of the stage, VIP entrances, private bars and bathrooms, a private VIP Lounge, and tickets for the ferris wheel and giant slide. Must be 21+ with a valid ID for VIP. To purchase tickets for this event, visit www.snowtanye.com. You can also check out the event on Facebook, Twitter, and Instagram.
Don't forget to check out Snowta NYE's incredible pre-parties taking place on Friday, December 30th at Music Hall Minneapolis and The Lex. With top acts like Big Baby D.R.A.M., Desert Dwellers, and Mindex, these soirees will surely get you pumped up for Snowta NYE the next day.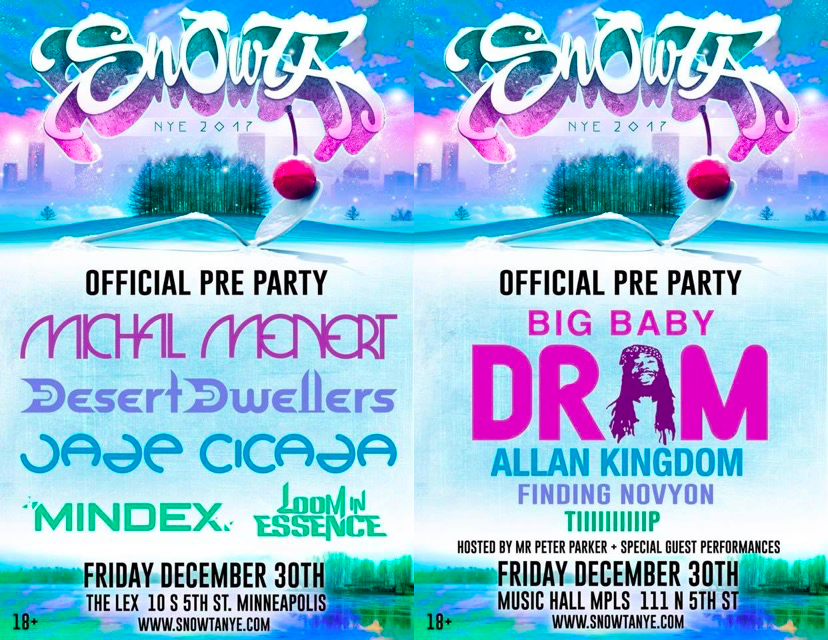 Stay tuned for a full recap article about all of the music acts, official sponsors, and other features of Snowta NYE.
Contact: shannahch@gmail.com
The post Snowta NYE Festival Will Bring Swarms of Music Enthusiasts & Top Artists To Minneapolis appeared first on Home Business Magazine.