Sheila Elias' views and thoughts have been aired in mainstream media in major cities, art publications, and even in the California state legislature, where she shared the podium with actress Jean Stapleton and spoke on behalf of grants for visual artists. She has done a lot of networking for her art by holding charity events at her studio such as Israel Bonds and Girlfriends4Girlfriends which helps women and children of domestic violence. She has held book signings for her book "Somewhere, Anywhere" that was published by Nova Southeastern University. Signings were at Books and Books, Ft. Lauderdale Museum and Nova South Eastern University where the book was sold.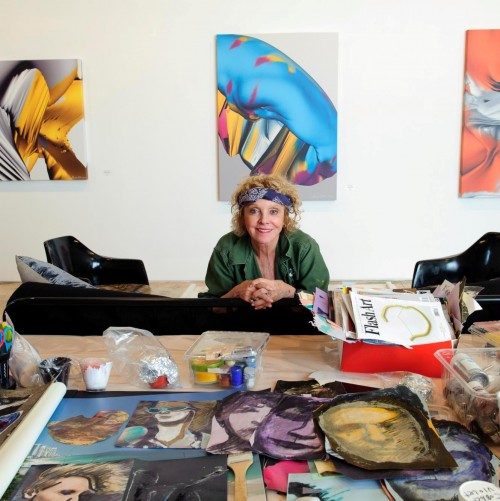 Chicago born, Sheila graduated from the city's renowned Art Institute of Chicago and has since managed to establish herself as one of the most important and original artists of the decade. Growing up in Chicago she was surrounded by the strong architecture of Mies Van de Rohe and as a very small child was struck by Matisse's colorful artwork. Her paintings hang in such disparate places as Museum of Art, Fort Lauderdale, FL; Frost Art Museum, Miami, FL; The Brooklyn Museum, Brooklyn, NY; Bass Museum of Art, Miami Beach, FL; Kunsan Contemporary Museum, Korea; Nova Scotia Museum, Nova Scotia, Canada. …as well as many private collector's homes. Her sales have come through her constant persistence in having exhibitions featured in exhibitions and galleries coast to coast. Cocktail parties held at Bucellatti jewelry store and Neiman Marcus all focused on the sales of her art. Sheila also networked her iPad series doing teaching events at many Apple stores including Hong Kong. Visit http://sheilaelias.com/.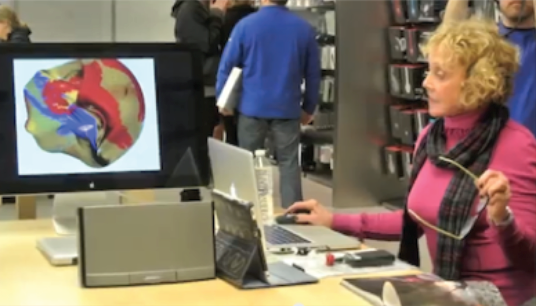 ---
---
The post Spotlight: Contemporary Artist Sheila Elias appeared first on Home Business Magazine.