Tax Accountant Turned Author Publishes Financial Books For Any Reader
By Sherilyn Colleen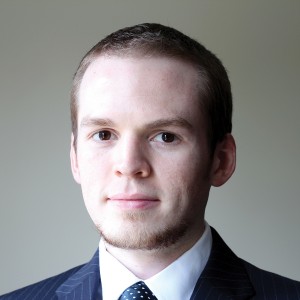 Many budding entrepreneurs shy away from investing in new ventures as they find the investment industry and all of its facets daunting. From asset allocation to managing a portfolio, it can be difficult to decide the smartest route to take. Former CPA and financial advisor Mike Piper knew he could save money and frustration for those clueless about finances — a large majority of the nation.
Piper writes and self-publishes a series of brief, plain English books about financial topics for the "Oblivious Investor." His blog of the same title features "how-to's" on all financial conundrums, from low-maintenance investing, calculating taxes, to retirement planning.
Each year when the universally-adored tax season arrived, Piper's friends and family members would call in to clarify their tax enigmas. He discovered a pattern of similar questions, which inspired his transition into the publishing world. At a modest price, readers can become tax authorities (or at least get a decent check for their tax return!).
The books hit the market and were an immediate success, prompting a more progressive marketing effort by Piper. He asserts, "The business model is very straightforward though: draw people to the blog via search engines, and at the end of every article, encourage the reader to buy my most-related book on Amazon."
Retirees searching for information about Social Security, college students struggling to pass their first economics course, and first-time business owners attempting their self-employed tax forms can find Piper's works useful. "The only thing my customers have in common is that they are book buyers that want a concise, understandable explanation of a given topic."
Beyond material matters, he attributes his most significant business success to enjoying his job and contributing worthwhile work to society. "As far as measurable achievements, consistently ranking in the top 100 "Business & Money" Kindle authors on Amazon is pretty neat," he says.
Piper values the lifestyle of a home-based business owner, where no commute not only saves precious time, but also delays the graying of his hair, as his stress levels remain intact. He shares, "Being able to interrupt work in the middle of the day for a couple of hours to go for a run or visit the climbing gym is fantastic, also." Visit his blog at http://www.obliviousinvestor.com.
The post Taking the Pain out of Finances appeared first on Home Business Magazine.