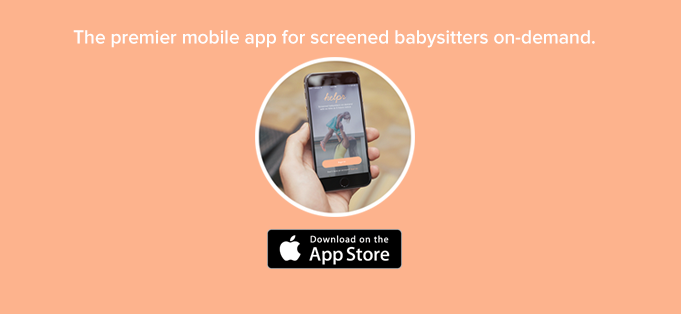 It's date night. The dinner reservations are confirmed, the tickets to the concert at The Hollywood Bowl have been printed, and the babysitter will be at the house in just a few hours.
---
---
But then the phone rings, and the babysitter calls to tell you that she caught the bug that's been going around.
Instead of cancelling the night that's been in the books for weeks because it's too last minute to find a new sitter, Helpr gives you the ability to find a new one within seconds.
Founded by Kasey Edwards and Becka Klauber Richter, the on-demand babysitting app lets you find last-minute screened sitters with as little as three hours' (or up to 90 days) notice.
While most startups' founders have no background in the industry they're trying to disrupt, Edwards and Klauber Richter are experts in the field. Having worked in the childcare industry since their college days at UCSB, they founded University Sitters in 2007, a babysitter, doula and nanny agency that matches screened childcare providers with families in the area.
Unlike any other babysitting service out there, all Helprs have in-person interviews with Helpr staff, are background checked, ID verified, double referenced, and are even CPR certified.
The cost is $21 an hour for one child, $22 an hour for two children, $23 an hour for three children, and $24 an hour for four children (the current maximum of kids for one sitter is four). 15% is added for jobs booked with less than 8 hours' notice, and holiday prices vary, but the total cost is always listed before payment so there are no surprises.
In addition to the last-minute Saturday night saves, Helpr also offers event coverage. Whether it be extra help at a birthday party, a special occasion, or a company party, the app is available to assist with childcare for larger groups.
But even better, with the holiday season upon us and parents most likely still having to go to work while the kids are out of school for Winter Break, Helpr works with employers for a family-friendly work environment. Helpr offers employers subsidized childcare as well as on-site childcare opportunities for a variety of businesses in the Southern California area. Employers can work with Helpr to offer their employees childcare benefits so employees don't use all of their days off for Winter Break.
Helpr is currently available on iOS and online and is currently available in Los Angeles, Orange County, and Santa Barbara, CA with plans to expand outside of California in 2017.
The post The Real Life Baby-Sitters Club App Is Making Sure Sitters Never Flake on You Again appeared first on Home Business Magazine.