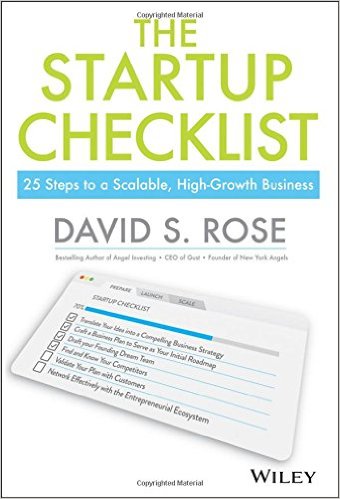 Small business activity may be on the rise but not every startup can strike gold. According to the Kauffman Foundation, the typical American entrepreneur spends over $30,000 to start and finance a new business before it even opens. The process is so complex that few founders do it correctly. And with so much information out there, it can be overwhelming. Enter David S. Rose, "New York's Archangel"and CEO of Gust, who provides the vital and concrete steps to entrepreneurs that will get their new businesses off to a strong start in his forthcoming book, THE STARTUP CHECKLIST: 25 Steps to Scalable, High-Growth Business (Wiley; April 2016).
In his first book, ANGEL INVESTING, Rose gave valuable insight to aspiring angel investors everywhere on acquisition and funding, while offering entrepreneurs access to the mindset of these angels and how best to win them over. Now, he moves to the other side of the coin and helps entrepreneurs:
·         Understand the critical intricacies of legally incorporating and running a startup;
·         Learn which experts you need, and what exactly you need from them;
·         Make more intelligent decisions independent of your advisors;
·         Avoid the challenges that threaten to derail great young companies.
With these tools, Rose arms readers with the confidence and awareness to ask smart questions that help entrepreneurs succeed. Over two thirds of startups are built on creaky foundations, and over two thirds of startup costs go directly toward cleaning up legal and practical problems caused by an incomplete or improper start. These chickens come home to roost the first time they try to raise outside capital from angel investors or venture capitalists. THE STARTUP CHECKLIST helps readers sidestep the messy and expensive clean-up process by giving readers the specific actions needed from first business card to the eventual exit.
THE STARTUP CHECKLIST will resonate with the innovators and visionaries who have the passion, drive, and creativity to launch a great company, but who need a nuts-and-bolts guide to the hundreds of complex challenges that derail many a business on the journey from their first business card to a successful company sale or IPO.
—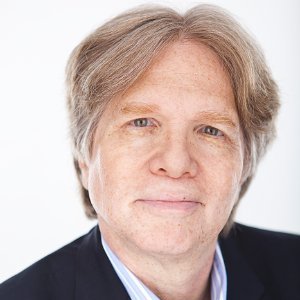 David S. Rose is an Inc. 500 CEO, serial entrepreneur and angel investor who has founded or funded over 90 pioneering companies. He has been described by Forbes as "New York's Archangel," by BusinessWeek as a "world conquering entrepreneur," by Crain's New York Business as "the father of angel investing in New York." and by Red Herring magazine as "patriarch of Silicon Alley." As an entrepreneurial executive himself, David is the founder and CEO of Gust, which operates the international standard collaboration platform for startup financing, used by hundreds of thousands of entrepreneurs in over 100 countries to connect with tens of thousands of accredited investors. He is also Managing Director of Rose Tech Ventures; Founder and Chairman Emeritus of New York Angels; and Founding Track Chair for Finance and Entrepreneurship at Singularity University, the Google/NASA-sponsored post-graduate program in exponential technologies. He is a member of the boards of directors of Comixology; KoolSpan; Pond5; Social Bicycles; Por ti, Familia; Magnify Networks; Miner; TripShare; TekServe and the NY Tech Meetup, and serves as an active early stage investor in companies including BioScale, Space Adventures, Monetate, LearnVest.
The post THE STARTUP CHECKLIST: 25 Steps to Scalable, High-Growth Business appeared first on Home Business Magazine.