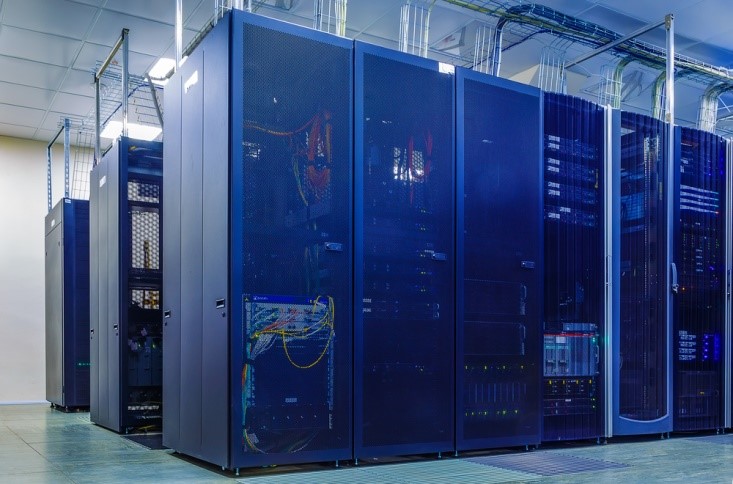 For many micro and small businesses, the thought of using a data center to house their servers is at best part of a long-range plan, something that may happen someday when the business grows exponentially. In most cases, it's not even on a small-business owner's radar screen. After all, data centers are expensive, and far more complicated than you need, right? Keeping the network servers in a spare room or an unused closet is working just fine right now. Why make things harder?
While it's true that not all businesses need to consider using a data center, many small businesses dismiss the idea out of hand because of a few misconceptions about what a data center can do for them, and more often than not, misconceptions about the cost of colocating their servers. What they fail to realize is that using a data center doesn't have to mean a major investment in equipment and space, and that the benefits of contracting with a data center can actually save the company money in the long run.
If you are on the fence about whether you should relocate your company's servers in a shared data center, or if you've never really given the idea much thought because you think you're "too small," consider these facts about colocation.
1. Improved Security
Data centers offer enhanced security both in terms of physical protection and network protection. Physically speaking, most data centers are monitored 24/7, 365 days a year with on-site guards (some centers even offer armed guards), and strictly control access to the server rooms. Data centers also offer advanced protection against natural disasters, fire, and flooding, meaning that if something were to go wrong, your network will remain up and running — something you can't guarantee if your server's hidden in a back closet in your office, where almost anyone can access it any time.
Beyond physical security, though, a data center can offer additional security services and features that may otherwise be challenging for a small business. For those businesses that fall under the umbrella of HIPAA, PCI, and GLB standards, for example, the services provided by a data center can be invaluable in helping achieve compliance. In some cases, you may even be able to contract with the data center to provide specific security services, from day-to-day security management to security testing. For a small business that may not have the resources necessary to achieve the highest levels of security, a managed service can provide that security for a fraction of the cost of hiring a full-time employee or security consultant.
2. Improved Reliability
What happens when your business's servers "go down" or there is another problem? Do you have the skills to troubleshoot and fix problems yourself? Do you have to call for help, or rely on someone who may or may not know exactly what to do? When your server is located in a data center, you have access to support to help you get back up and running quickly — or even identify problems before they start, ensuring that your business doesn't suffer from downtime.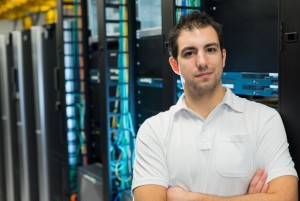 3. Improved Service
Businesses in data centers have access to more bandwidth than they typically would if they operate their own servers in-house. This means faster and more reliable service for customers, reduced latency, and increased capacity. In other words, more people will be able to access your site or use your network without it bogging down or crashing.
4. Improved Scalability
Finally, housing your servers in a data center is actually a smart growth strategy, especially if you use a cloud model. If your equipment is housed in a data center, it's easier to increase certain aspects of your infrastructure quickly — you can easily get more bandwidth or storage space often within a matter of hours, rather than days or weeks if you have to do it yourself. Data centers specialize in customizing infrastructure for businesses of all sizes, so even if your business is small now, you can easily grow in the future with expert guidance.
Again, cost is often a concern for smaller businesses, but the cost of colocation is generally much lower than that of building an in-house data center or even a small off-site center from the ground up. As a small-business owner, you owe it to yourself to consider the data center options available to you, and whether the investment would be a smart one toward the growth of your company.
The post Think Your Business Is Too Small for a Data Center? Think Again appeared first on Home Business Magazine.