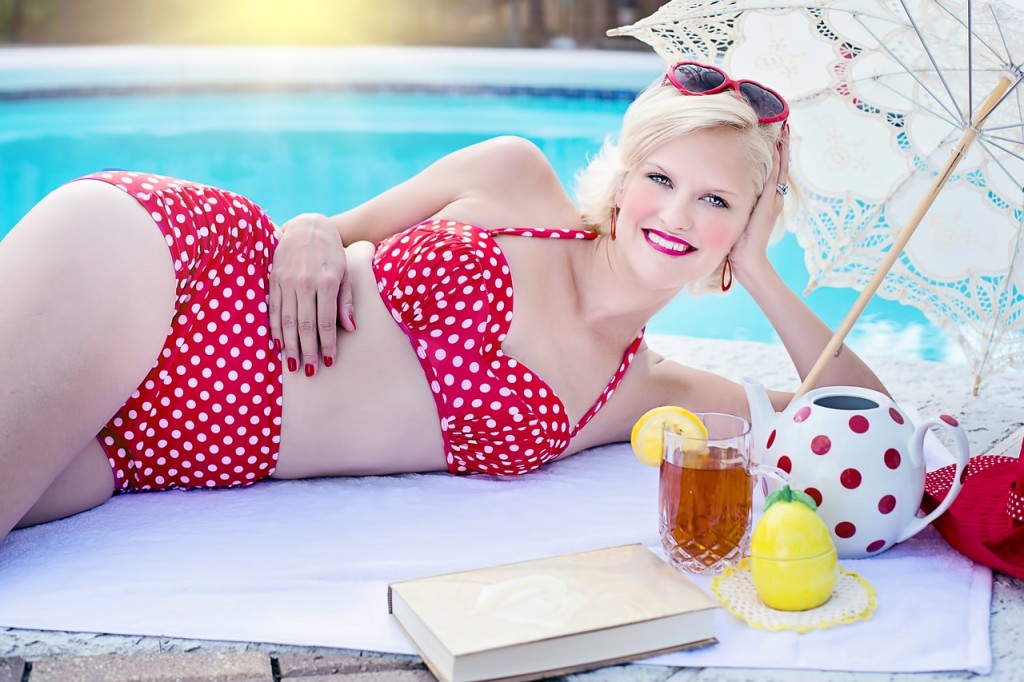 Manage Your Business on Vacation
By Pipedrive
When packing for a vacation, most people think about how many bathing suits, shorts or sundresses they will need. But it's not as simple as that if you own your own business. You also need to think about what tools to pack to stay on top of your business.
Business owners can now leave their laptops behind or at least in the hotel room. Below are ten highly-rated business productivity apps for iOS and Android that give business owners everything they need to manage and stay on top of their business when poolside, using just their mobile phone.
1. Access and edit documents with Google Drive, Docs and Sheets – Access all your business files – spreadsheets, documents, videos and photos – within Google drive from your mobile phone or tablet. Easily invite others to view, edit or leave comments on any files or folders. Get the Google Docs and Sheets apps to edit files from your mobile device. (4+ on App Store, 4+ on Google Play)
2. Stay on top of key deals with Pipedrive – Manage your sales pipeline and see how your sales team is performing while you're out of the office. Search names or organizations to see full deal history and action items. Access to-do lists and contacts easily. (4+ on App Store, 4.25 on Google Play)
3. Take a photo of a document and turn it into a PDF with Genius Scan – Use your phone to scan anything you want such as receipts, documents, invoices and business cards. Crop and enhance images and turn them into multi-page PDFs that you can send by email directly to a client or business partner or export to Box or Dropbox. (4+ on App Store, 4 on Google Play)
4. Message employees in real-time using Slack – You easily communicate with employees – both one-on-one and group conversations – with real-time messaging and file sharing on your mobile phone. Search and archive conversations to refer to past conversations and make sure that nobody is out of the loop. (4+ on App Store, 4.25 on Google Play)
5. Sign contracts and business forms with PandaDoc – Close important deals by securely signing and sending legally binding documents. Type, draw or upload your signature and easily collect signatures from others. (4+ on App Store, 4 on Google Play)
6. Keep up with the latest business news with Feedly – Easily scan and organize the latest news from all your business and industry publications and blogs so you don't miss anything while you're out. Also track keywords, brands and companies to stay up on competitors or potential partners. (4.5 on App Store, 4.25 on Google Play)
7. Motivate your sales team without being in the office with Plecto – Give your employees access to their own sales performance in real-time so they can take initiative to improve their performance without managerial interaction. (4+ on App store)
8. Never be surprised by the weather back at the office with Weather Underground – Returning home after a nice vacation can be difficult, especially if you're coming back to less than ideal weather. Get yourself mentally prepared on the plane or car ride home by checking the weather before you return. (4+ on App Store, 4.25 on Google Play)
9. Stay on top of key calls and meetings with Week Calendar – Hopefully you won't have any calls or meetings while on vacation, but in case you do, this calendar app helps you stay on top of what's important. It provides a clear and detailed overview of your schedule, making it easy to quickly see a weekly overview of all your appointments for the upcoming week. (4+ on App Store, 3.25 on Google Play).
10. Ask a virtual assistant to do the heavy lifting while you're out with Fancy Hands – You can access thousands of US-based virtual assistants to schedule an appointment and add it to your calendar, schedule a conference call for you and other people, research a question or reserve a restaurant for an upcoming meeting. (4+ on App Store, 3 on Google Play)
Pipedrive offers sales pipeline software that gets you organized. It helps you focus on the right deals, and is so easy to use that salespeople just love it. Great for small teams. Visit https://www.pipedrive.com/.
The post Top 10 Poolside Apps for Your Business appeared first on Home Business Magazine.