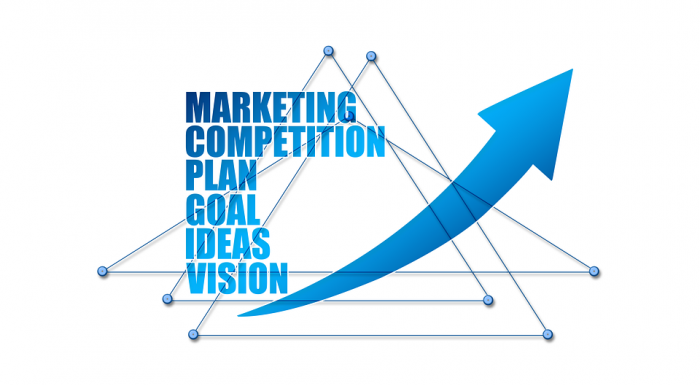 As the holiday season approaches, what quickly appears is the fast and looming start of2017. As a result, CMOs across industry and geography must begin to map out marketing and communication strategies for the year ahead. With that in mind, following are the top 5 trends to consider when making plans for 2017 in this fast-breaking and increasingly competitive business landscape:
---
---
1. Storytelling MUST morph into a proactive content creation and marketing engine and be viewed as not just an agent of awareness, but critical business competency.
For the last several years, storytelling has become a ubiquitous buzzword that unfortunately has lost the power of its true meaning from over-use, and being wrongly associated only with general brand awareness efforts. Smart CMO's will recognize that in order to be truly effective, storytelling must be transformed into a proactive content creation and marketing engine and be embraced as a vital business competency.  Such an approach should be connected not only to awareness generation, but to the attainment of meaningful and authentic engagement that can drive measurable business results. As you begin to shape your marketing strategies for the year ahead, figure out ways to directly connect content marketing to your pipeline of business and innovation, and do so in ways that deliver desired business outcomes. The idea of moving marketing (content marketing in particular) to the beginning of the supply chain of invention in the year ahead is paramount.
Case in Point:
Airbnb's content is not just used as a vehicle to generate awareness, its inculcated as a vital part of their business model. The company's content marketing engine has a laser focus on emotion and human connection. By highlighting the people who own the homes listed and the travelers who go there, a steady drumbeat of content is created in ways that shape and define the brand experience. Airbnb was a pioneer in showing how effective content marketing can connect and engage in ways that differentiate and drive competitive advantage and desired business outcomes. The importance of stories and content marketing to the Airbnb brand is quite evident in all that they do marketing wise. In fact. there's an entire platform on their website labeled airbnb.com/stories. This area has videos and personalized content related to Airbnb hosts around the world. Using impactful stories and content marketing to help drive your business is critical, particularly as marketing becomes more and more responsible for end-to-end experience management.
2. The sharing economy isn't just for Uber and Airbnb. It's for winning content marketing strategy.
As the year winds down, it has become more and more evident that the sharing or collaborative economy has transcended blip or fad, to be viewed as vital economic engine. As a result, leading CMOs will find ways of inculcating the idea of sharing into their communication strategies for the year ahead. The quickest and most effective way of doing this is by creating collaborative communication platforms that help transform brands into publishers of meaningful and engaging content. To be truly impactful, they must do so in ways that tie directly to improved business performance.
Critical to such endeavors will be to include the notion of collaboration and community in everything from content creation, to methods of sharing, education and invention. Building sharing or community driven ecosystems at the heart of content strategy development will be directly connected to winning efforts. What's most important here is understanding the need for fluid and sustained content ecosystems in addition to more campaign driven models. In fact, the leaders of tomorrow will connect the two ideas to create symbiotic content organisms that deliver unmatched business results.
Case in Point:
The Farmers Insurance Inner Circle is built off of collaboration, community and the notion of sharing information, ideas and experiences. It is a customer-friendly resource that it created to empower the audience to become better educated about topics that many people find overwhelming and or inane. Farmers Insurance provides people with useful, practical information. It offers a huge variety of articles about things like taking care of your house and your car, how to prevent identity theft, what you need to know if you're going through a divorce — basically how to deal with anything life throws at you. Their content platform works so well because Farmers Insurance establishes itself as an expert to its customers in a totally approachable way that encourages collaboration, sharing and community. If the content doesn't answer something, Farmers makes it easy for customers to get in touch to share frustrations or request more information. By using content to help solve problems for your key audiences through the lens of collaboration and community, your brand can achieve a competitive edge.
3. Today, purpose, and empathy needs to be connected to every day business and communicated as such.
As 2017 approaches, one of the most important concepts for CMOs to embrace is the idea of communicating the notion that purpose is no longer a nice to have, or box to check, it is an imperative of business strategy and innovation. Today companies need to profit with purpose, and do so in ways that aid and abet in our world's period of massive transformation. Smart CMOs will recognize these cultural shifts and use them to imbue their content and other communication vehicles with vibrant messages that directly connect commerce to culture and convey emotional connection. Critical to such endeavors, is the use of empathy in all engagement activities with consumers. By demonstrating a deep and authentic understanding of the most pressing issues facing consumers, brands can work to migrate from being mere purveyors of product, to true partners to consumers in day-to-day life and helping combat the challenges and issues they face.
Case in Point:
You only need to look to Always to see this approach in action. Its brand campaign 'Our Epic Battle: Like a Girl' was created to head on combat gender stereotypes that can limit girls. They did this because the brand found that over half of women say they experienced a decline in confidence during puberty.
The campaign is a multi platform model designed with the sole purpose of combatting gender stereotypes. The empathy driven content platform explores how the phrase 'Like a Girl' has come to be a derogatory term and encourages girls to reclaim it. The brand has also hosted a #LIKEAGIRL Confidence Summit, worked with schools and teachers to bring confidence training to schools and partnered with TED to develop a series of educational videos on the subject.
4. Great content is a given. Content personalization is the secret sauce.
As planning for 2017 ensues, leading CMOs are acknowledging the idea that among the most vital skillsets in business today is the ability to create personalized experiences. Creating marketing programs and platforms that not only convey emotion, but also use them as opportunities to create one-of-a-kind personalized moments, can be a vital strategy for not only succeeding but leading in our increasingly competitive marketplace. As the marketplace by price point continues to become more and more commoditized, brands that can create winning experiences that transcend mere product, are the ones who are not only succeeding, but leading in our new world.
Case in Point:
Coke's "Share A Coke" campaign gave everyone the opportunity to personalize his or her favorite drink. They took the 150 most popular names in Australia and added them to the side of the bottles. And, people loved it so much that the campaign went viral and has spread across the globe. The reason it succeeded to that level? Personalization without question.
With its "Share a Coke" model, the brand made you feel not like one of many who enjoy Coke, but rather like one of one in the world who enjoy Coke in their own special way. It was this customized approach to content marketing that made the real difference, and cut through the clutter for the world's leading cola brand.
5. Sound continues to emerge as both the new image and word.
As our world has become rapidly infiltrated with information thrown at us at any given time, on multiple devices, the ability to connect amidst the clutter and congestion continues to wane. The market response to this in recent years, particularly in the realm of marketing, was first to replace images with words. Now as this movement has taken shape and crescendoed in recent times, the next manifestation of it will continue to unfold with sound replacing images as the ultimate word. As the global headphone industry reaches the $18 billion point, sound continues to emerge as the prime canvas of both expression and connection and smart CMO's will look to the medium with an eye on creating meaningful audio engagement that drives towards enhanced profitability in the weeks and months ahead.
Case in Point:
Slack, the super hot app for office connectivity and task management, has harnessed the power of audio to become a marketing sensation, taking their start-up brand from market challenger to incumbent within the bat of an eye. One of the most powerful tools in its marketing and content arsenal? The Slack Variety Pack podcast. The podcast which aims to use sonic storytelling to share relatable and engaging stories of office antics, politics and banter that everyone can relate to and connect with on a both human and emotional level, has worked magically to drive acceptance and adoption of its product.
The travel industry has also started to embrace sonic strategies and have been finding tons of success. Today, state tourism boards, convention and visitor bureaus, and hotel chains work Pandora, to create sonic identities by creating brand stations, customized for their target audiences. Advertisers like the Las Vegas Convention and Visitor Agency are able to connect with listeners through the Vegas brand station—"24/7 Radio"—with timely promotional messages deemed most relevant to listeners in selected feeder markets. Based on campaign analytics, LVCVA officials estimated their Pandora campaign created more than 150,000 incremental visits, representing over $110 million in incremental revenue for the city of Las Vegas.
The post Trend Report 2017: Top 5 Trends CMOs Should Harness as 2017 Planning Season Arrives appeared first on Home Business Magazine.