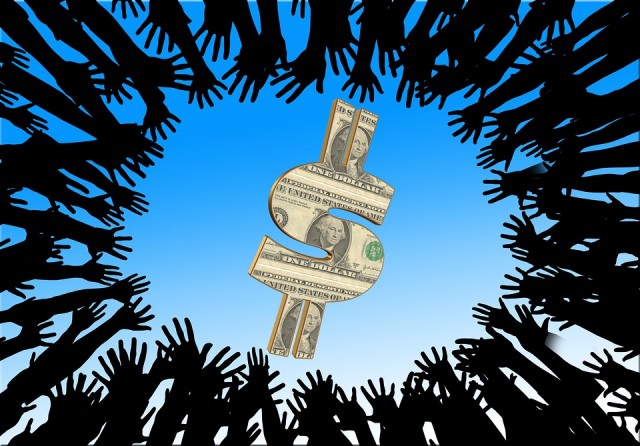 Just when most startups believe they've pushed the right buttons and engaged professionals who promise to take their business to the next phase, they often find themselves conned by those same so-called professionals. Public relations agencies can charge startups anywhere from $10,000 to $100,000 per month—an attractive proposition for unethical PR firms; and unfortunately, the pool of new businesses has become a huge target for money-hungry PR firms.2 In a quickly-changing media environment, these less-than-ethical firms are challenged to maintain solid relationships with the media and find ways to charge their new clients a retainer, while paying media contributors large percentages of those retainers to write a feature. PR Veteran and CEO of JoTo PR, Karla Jo Helms, says this type of smoke-and-mirrors façade is a 360-degree turn away from the evergreen PR practice of securing earned media coverage – and should not be tolerated by businesses.
---
---
Small business packs a big statistical impact. The 28 million small businesses in America account for 54% of all U.S. sales, and have provided 55% of all jobs and 66% of all net new jobs since the 1970s. Small business startups are a large pool of opportunity.1 Helms reminds industry pros that "our clients entrust the PR agency to enhance their company visibility and reputation, as well as the successful launch and marketing of their new products. We ultimately aim to create positioning within their industry to secure more business and increase the economy—done-right PR is no crapshoot."
Small businesses focus on increasing revenue and profits, establishing customer relationships, marketing and advertising to be successful. Yet 51% claim that they can't devote the time required to adopt new technology, and 35% say they're too small to justify having a website.3 According to author Michael Porter in his book, Competitive Advantage, small businesses need to focus on differentiation/branding, identifying their target market, determining how to reach their target market, and learning how to close the sale—but this is not an easy solution.4
There are many successful traditional and modern PR agencies with integrity. So how does an unsuspecting business fledgling sort through the maze to find them? Pros suggest that you abandon talks with an agency if you experience any of these red flags:4
They indicate a need for more and more time to integrate and learn your business;
They switch the creative team they outlined in your proposal;
They don't provide you with a solid strategy based on the scope of work promised;
They start off with a flash-in-the-pan feature in a large media, but stall afterwards.
Helms gave another tip: that if they cannot definitively show you how to measure the ROI of PR, run.
"A true PR strategy should be tied to the client's bottom line. There should be metrics targeted for the number of media placements each month, reporting on what these placements actually accomplish and the degree and type of exposure," Helms explained, "Most importantly PR should show an uptick in business over a designated period of time."
A distinguished PR professional will sit down with you and find out what your goals and purposes are for your company, where you are trying to go, what you want to achieve.
To learn more about JoTo PR and combining traditional PR expertise with high technology so as to harness the advantages of both worlds, visit http://www.jotopr.com.
About JoTo PR:
Based in Tampa Bay, Florida, JoTo PR is an established international public relations agency headed by PR veteran and innovator Karla Jo Helms. After doing marketing research on a cross-section majority of 5,000 CEOs of fast-growth trajectory companies and finding out exactly how they used PR, how they measure it and how they wanted the PR industry to be different, JoTo PR established its entire business model on those research findings. Since its launch in 2009, JoTo PR's team has continued to utilize newly established patterns to create timely PR campaigns that comprise both traditional and the latest proven media methods. JoTo PR has taken an innovative approach to PR, aligning it with marketing, using social media to leverage publicity, and employing advanced technology to help companies beat out their competition and increase market share as well as improve return on investment (ROI). Today, all processes of JoTo are streamlined PR services that have become the hallmark of the JoTo PR name. For more information, visit JoTo PR online at http://www.jotopr.com.
About Karla Jo Helms:
Karla Jo Helms is the CEO and visionary behind JoTo PR.  She cut her teeth in PR via crisis management, working with litigation attorneys, private investigators and the media to help restore companies of goodwill back into the good graces of public opinion. Karla Jo learned firsthand how brutal business could be when there were millions of dollars to be had—and how to navigate those treacherous waters via control of public opinion. Since then, Karla Jo has patterned her agency on a combination of her hard-won public relations experience, uncompromising high standards and exacting nationwide market research across multiple industries. She's a hands-on executive who hand-picks the PR professionals who work on her team, to ensure that client results always meet client expectations. Helms speaks globally on public relations and how corporations can harness it to drive markets.
Nazar, Jason. "Surprising Statistics About Small Businesses." Forbes. Forbes.com. 9 September 2013. Web.
Jordan, Colin. "Bad PR agencies can kill a startup before it has a chance to succeed." TechCrunch. Techcrunch.com. 22 November 2016. Web.
Perilli, Raubi Marie. "Planning a startup? These small business statistics might surprise you." GoDaddy. GoDaddy.com. 2 June 2016. Web.
White, Doug and Polly. "Why do Start-ups Fail? Revenue May Be the No. 1 Reason." Entrepreneur. Entrepreneur.com. 6 December 2016. Web.
The post Unethical PRs Con Startups; JoTo PR Issues Warning appeared first on Home Business Magazine.