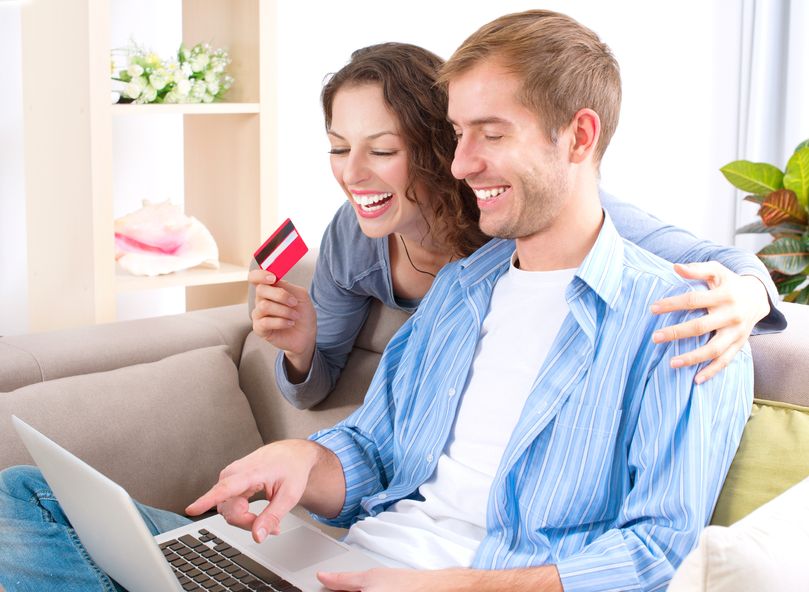 When you own or run an ecommerce website, there are always opportunities to spend more of your hard-earned money. Upgrades and improvements, expansions and investments, new this and new that, all of it apparently essential according to one advisor or another. But in the end, we all know exactly who we should be listening to when it comes to deciding how to improve an ecommerce site – online shoppers.
The right to spend
Online shopping is the ultimate in retail convenience. Rare is the brick and mortar store that encourages shoppers to browse while wearing underpants and two-handing Doritos, but ecommerce allows everyone to live their best lives while spending money on everything from daily essentials to extravagant gifts. Whether that means lounging on a laptop at home or quickly making a purchase on a smartphone during a morning train commute, people are understandably making online shopping a regular part of their lives, with over 300 billion dollars being spent online in 2014.
It's a pretty big pie that's up for grabs for ecommerce sites. So how come so many sites aren't getting the piece they feel they deserve?
Differing perspectives
Trying to figure out what it is that will spur website users to complete purchases on a website can be a tricky thing. As a business owner, you approach the problem from a business perspective. How can you offer the best customer service? Are your prices competitive? Are all of the product shots attractive? And web operators approach it from an innovation standpoint. Does the website have the newest, flashiest features? Would a card layout be impressive?
Things like customer service, pricing and web design are important, to be sure. But how important? According to online shoppers: not very.
What the people want
Imperva Incapsula commissioned a survey to find out what exactly it is that online shoppers want from ecommerce sites. And it turns out that what online shoppers want isn't all that complicated.
Intuitive design. Online shoppers want to be able to find their way around a website and around products with ease. Completely understandable.
Mobile friendliness. A full 50% of survey respondents indicated that they use multiple devices when shopping – pc, tablet or mobile – and will not return to a website if it is not optimized for mobile use.
Speedy page load times. More than anything, the people want fast websites with reliable performance. Sixty percent of survey respondents are only willing to wait five seconds for a page to load completely, while an even pickier 27% will only wait three seconds. And online shoppers aren't the forgive and forget types, with 68% of responders saying they are unlikely to return to a website that has poor performance.
If the answer to what online shoppers value in ecommerce sites is so simple, why aren't online shoppers getting what they want? Well, the other half of the Imperva Incapsula survey focused on what web operators are saying about ecommerce site optimization, and what they have planned in terms of site performance improvements. This survey has essentially uncovered the ecommerce performance gap.
Giving the people what they want
For anyone with a pretty good knowledge of website performance, the most jarring statistics in the infographic are doubtlessly the number of web operators unfamiliar with content delivery networks (53%) and load balancing tools (43%). After all, the number one thing a content delivery network does is speed up websites while the number one thing load balancing tools do is provide reliable performance, even during major traffic influxes.
Further, what at least 53% of survey respondents don't know is that it's completely possible to two-birds-one-stone the issues of reliable performance and website speed through the use of a CDN. A CDN is a global network of proxy servers that redirects website users to the closest server for the fastest possible page load times and has built-in load balancing (as well as DDoS protection) thanks to that same network of servers that distributes traffic amongst them, keeping any one server from becoming overwhelmed.
Choosing wisely
It can be hard to decide who to listen to when it comes to how you invest in your online business. Unless you consider that one of those groups has hundreds of billions of dollars ready to be spent on websites just like yours. That should make the decision easier. Listen to online shoppers. They have spoken.

The post What Online Shoppers Really Want (And Why Your Web Operator Might Have It Wrong) appeared first on Home Business Magazine.