We all know that recycling has a positive impact on the environment, and there is often a push on homes across the UK to do their part; but what about businesses?
Although businesses focus on the reduction of costs in supplies such as paper and printing, what is being done about the waste of such materials which aren't always recycled properly This doesn't just go for the obvious materials such as paper and plastic, but many businesses also have limited recycling programmes for things like;
Green Waste
Food Waste
Glass Waste
What's interesting is that there are businesses that can help commercial properties improve their recycling schemes by providing waste management schemes. But why should businesses be investing in the recycling of their products?
Keep Up Team Morale
As previously discussed, many people are proactively recycling at home, so support these efforts by introducing schemes within the workplace. It could be as simple as recycling milk cartons and bottles, paper or ink cartridges, but the impact it can have is huge – both on morale and environment.
Improve Business Aesthetics
Clutter can build up when it's not sorted – even if you have a large outside bins. To improve the look of your commercial property at the same time as being green, recycle all of the things you can and you'll see a marked improvement in the look, feel (and smell) of your office.
Help Reach the EU Target
Whether you're aware of it or not, the EU has put a target in place to recycle waste produced by the UK by 50% by 2020. That's only 4 years away and it isn't just a case of 'leaving it to someone else'. Get involved and do your part to help achieve this.
These are just some of the reasons businesses in the UK should be doing their bit towards recycling. For more information read this info page by Dial a Bin which illustrates some more facts why recycling is so important.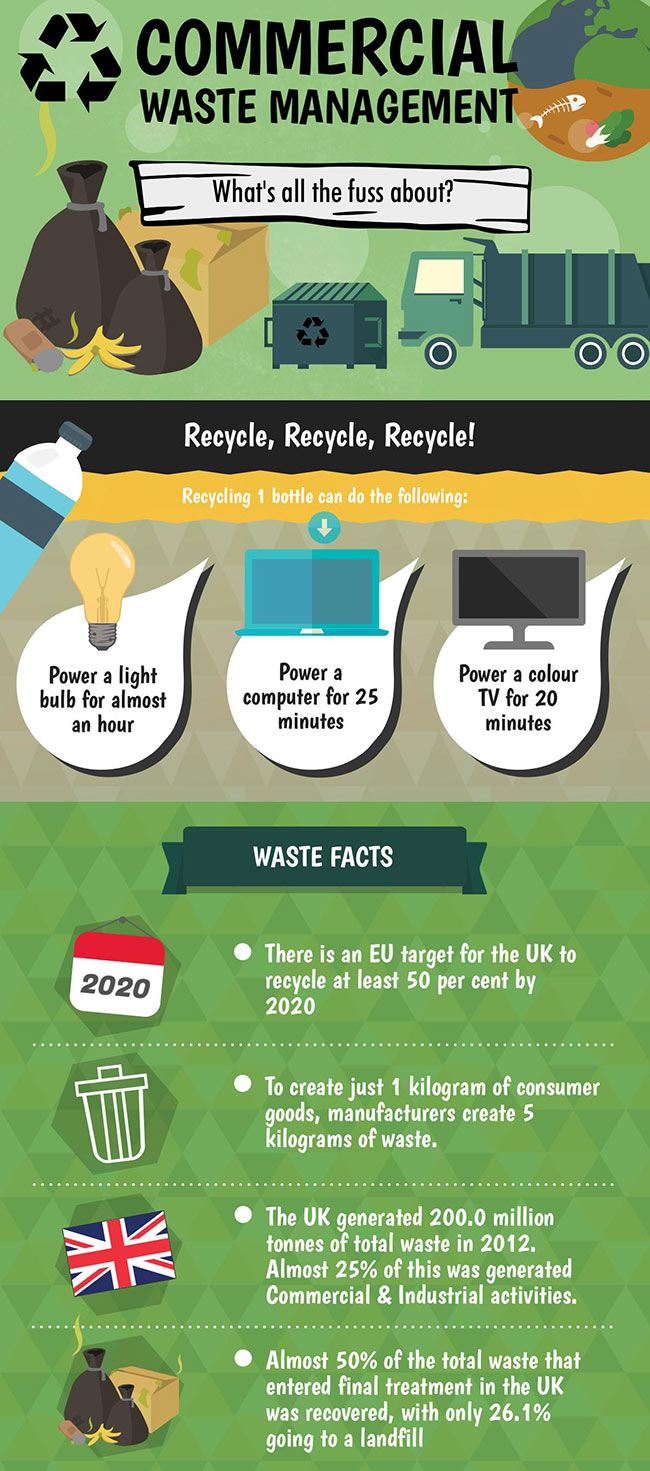 The post Why Should Businesses Be Invested In Recycling? appeared first on Home Business Magazine.